Nowadays, in order to record happy times, people tend to capture videos using their smartphone. For instance, when you attend your friend's wedding, you hope to record the unforgettable moments or when you watch the NBA games on the spot, you would like to record the exciting and fierce match with your mobile phone. However, your Android phone is not able to save too many videos though it has a large storage. So you need to move some videos on your phone to PC to free up more space. But not all users are familiar with this process. Luckily, AirMore can help you make it very easy. Now, let's see how it works.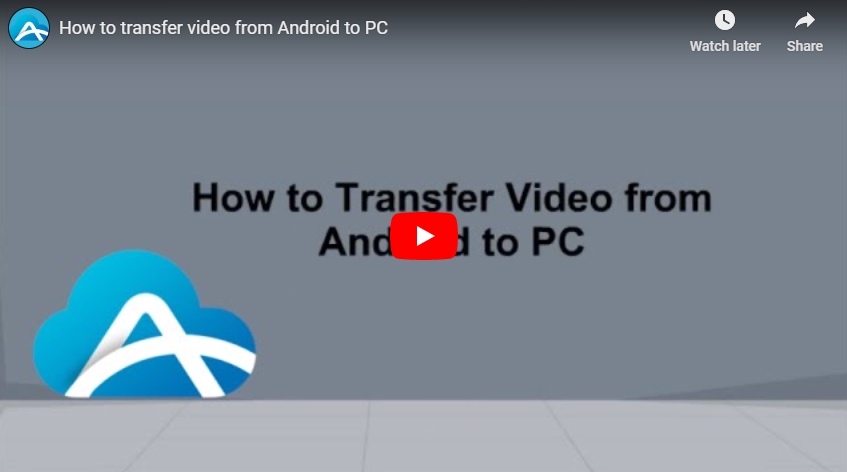 AirMore – transfer video from Android to PC without USB
AirMore is a free and powerful mobile devices management tool based on web. It allows you to transfer videos and other media files from Android to PC wirelessly instead of using USB. As to the operation method, you can just follow the steps below:
Step1: Download and install
Search "AirMore" on Google Play store, then download and install this app on your Android or you may directly tap the download button here.
Step2: Go to AirMore web page
Enter the AirMore web page by visiting "airmore.net" on Google Chrome or other browsers and a QR code will be loaded on your PC screen.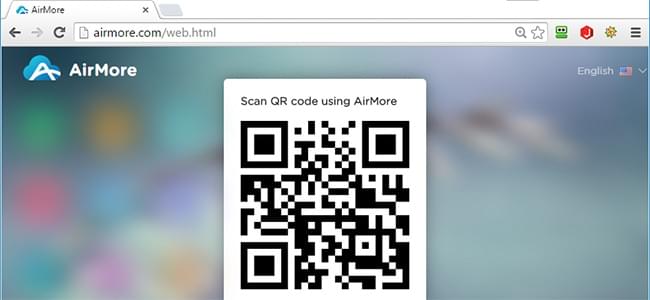 Step3: Connect Android to PC
Run AirMore on your phone and click "Scan to connect" to scan the QR on PC.
Tips: In order to connect successfully, please make sure that you have set up your Android and PC in the same Wi-Fi.
Step4: How to transfer videos from Android to PC
Click "Video" icon on the interface and all videos on your Android will be shown.
Select videos you want to move and then hit "Download" button on the top.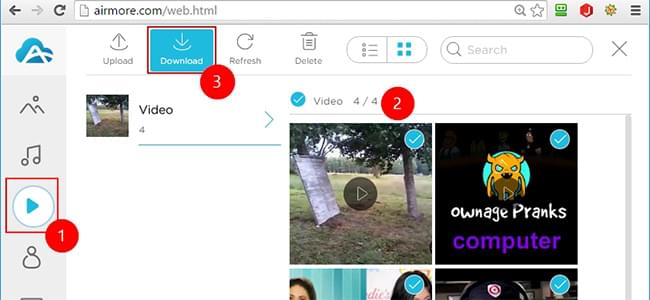 Tips: If you select less than three videos, they will be downloaded separately. If you select three or more, then they will be compressed into a zip automatically.
If your network is pretty smooth, the process will be finished quickly. Once you have downloaded all the videos, you could just hit the "Delete" button to free up your Android's storage.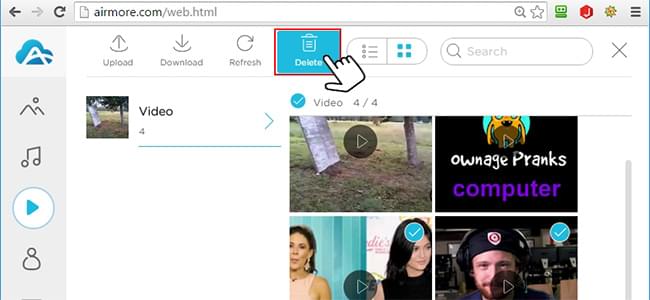 Therefore, AirMore is one of the best methods on how to transfer videos from Android to PC wirelessly. Moreover, you can also enjoy your videos on the web rather than download them in advance. In fact, apart from videos, you are able to transfer Android photos, music, apps, documents and other files to PC effortlessly.