Usually, a lot of people are accustomed to transferring photos from their Android devices to computer via USB cable. But it takes much time and efforts. Firstly, you need to find the USB cable everywhere. Secondly, you need to connect it to both Android and computer. Besides, some unexpected circumstances may occur from time to time. For example, you cannot find the cable, or a poor contact leads to failure of connection. Therefore, you may wonder how to transfer photos from Android to PC without USB. In this case, AirMore is what you are looking for. The transferring process is quite simple as long as you follow the steps below.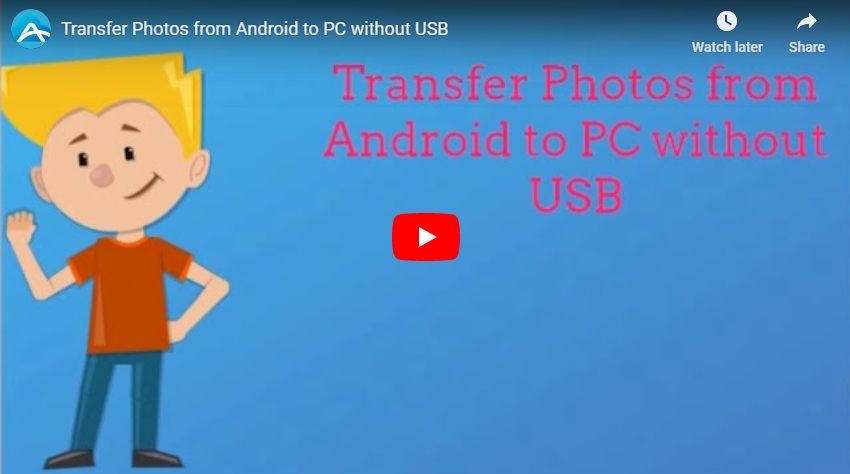 Guide to Transfer Photos from Android to PC without USB
Download
Search AirMore in Google Play and directly download it into your Android. Or, just click the download button below:
Install
Run AirMore to install it on your device.
Visit AirMore Web
Two Ways to visit:
Open the browser on your computer. Search the address: web.airmore.com
Go to AirMore product page. Click "Launch AirMore Web to Connect" button.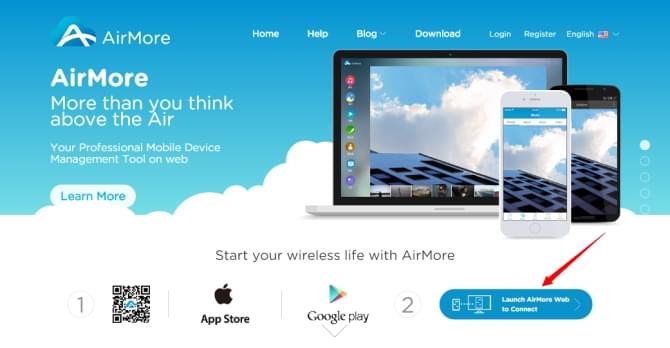 Connect Android to PC
Open AirMore app on your Android.
Click "Scan to connect" on your phone to scan the QR code shown on the webpage.
Or select your Android in Radar on the web. A notification window will pop up on your Android, requesting to connect. Click "Accept".
Note: Please make sure your device and PC are under the same WiFi network.
Transfer Photos
After successful connection, choose "Pictures" icon.
Select the photos you would like to transfer and click "Export".
Note: If you select less than three photos, they will be downloaded seperately. If you select three or more, they will be compressed into a zip file.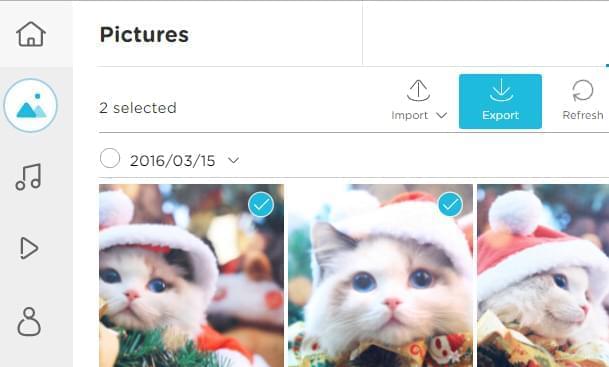 Within seconds, the photos will be transferred into your computer. Thus, AirMore is one of the best solutions on how to transfer photos from Android to PC using WiFi. Moreover, you can preview pictures in slide show form and set a certain one as your Android wallpaper. In fact, apart from photos, you are able to transfer music, videos, apps, documents and files between Android and PC in an easy and fast way.