Many Android users are inclined to insert an external SD card into Android phones to expand the storage space. Undoubtedly, this is quite practical since most Android devices have very limited phone memory. However, to manage SD card itself turns out to be a common headache. Here's a nice way to solve your trouble.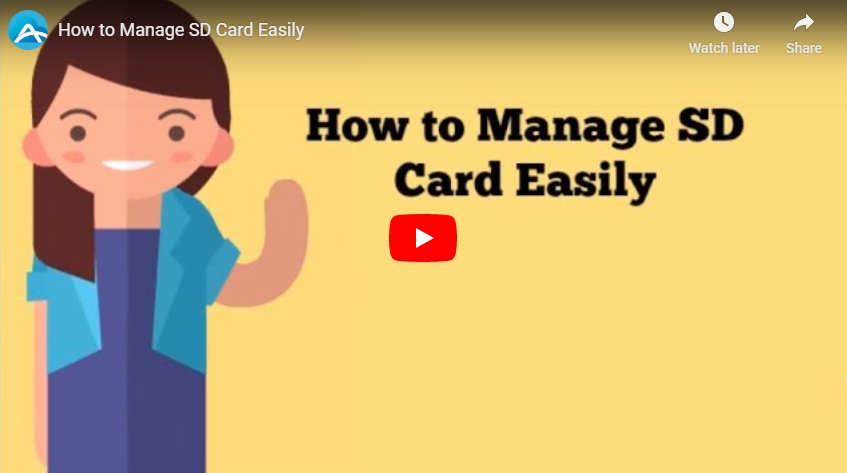 AirMore – Manage SD Card on Web
Comparing to the SD card manager apps which are installed in the Android and deal with the SD card within the small screen, AirMore allows you to manage your SD card on web wirelessly. Handling it from the computer, you will find it more convenient and easier to operate. Just follow the instructions below.
1. Download and install
Click the button below to visit Google Play Store, where you can download AirMore app on your Android.
2. Connect Android to PC
Open Chrome, Firefox, Safari, Microsoft Edge or IE. Search for "airmore.com" and launch AirMore Web to connect. When a QR code appears on your browser, use AirMore app to scan it. Remember to connect your Android and PC to the same WiFi network, though. Afterwards, tap "Accept" to establish connection.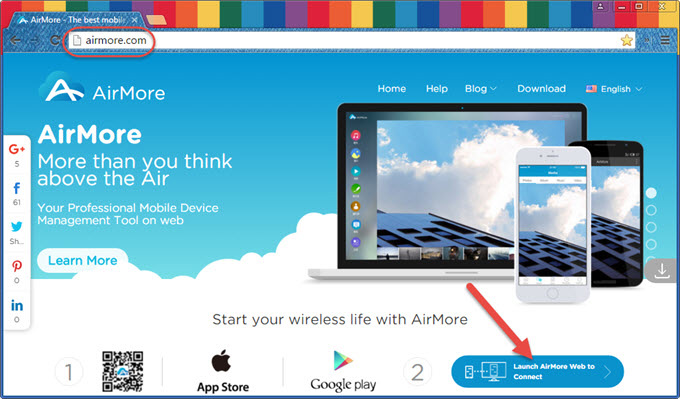 3. Manage SD card
Once connected, you will see your phone information on the webpage. On the left side, there are some icons which show what items you are able to manage. Click "Files", and then you can get access to all the files stored in the Phone Memory and external SD card.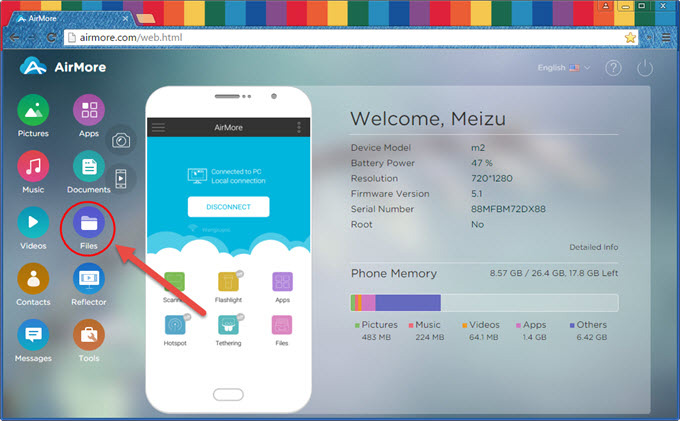 You may create new folder, upload files from PC to SD card or download files from SD card to the computer. Therefore, with this tool, you can easily move apps, music, photos, videos, or contacts to SD card. Besides, formatting SD card is also very easy. Just select all the files and delete them with one click.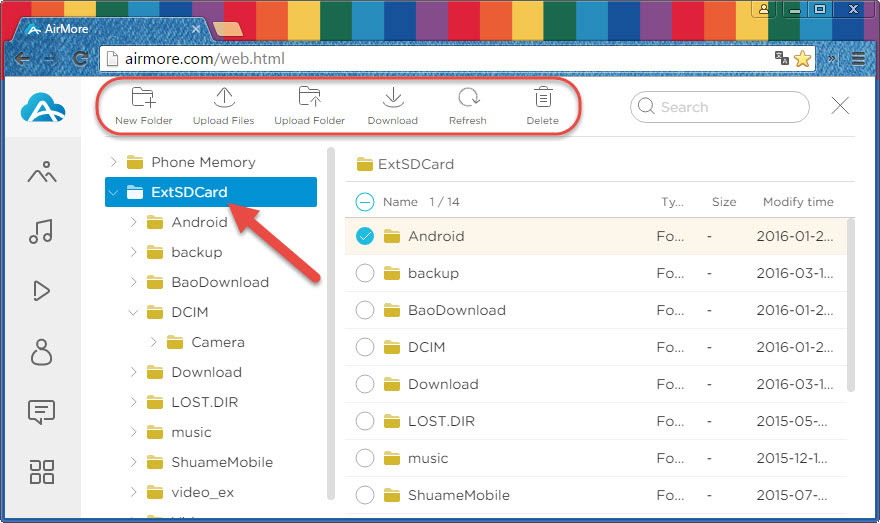 Tips
If your Android system is 5.0 or higher, when you manage SD card, it is possible that a notification reporting failure pops up during your managing process. Along with it, you will see a window guiding you to access SD card management. Please follow it so that you can finish your operation successfully.

If your Android system is 4.4.4, due to its restrictions, AirMore can only read the files in SD card without offering other operations.
Easiness is the biggest advantage of AirMore in managing SD card. You don't need to handle it on your small Android screen. Instead, you are able to do it on the computer. And by providing various kinds of operations, it helps you to comprehensively deal with the files in SD card. Aside from managing Android phones, this app is also a great file manager for Android tablets.