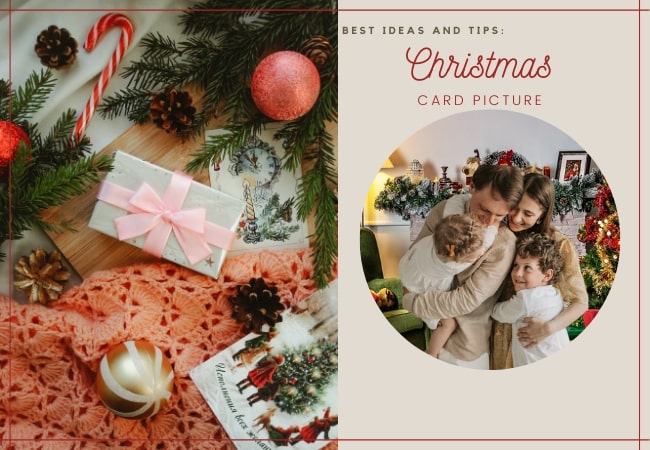 A Christmas card picture can be kept for years. The reason why people consider this as the best idea for Christmas presents. It shows how you care about the people around you on this special occasion. But not all the time you can create a perfect-holiday card photo. Check this article that provides the best ways and ideas for you.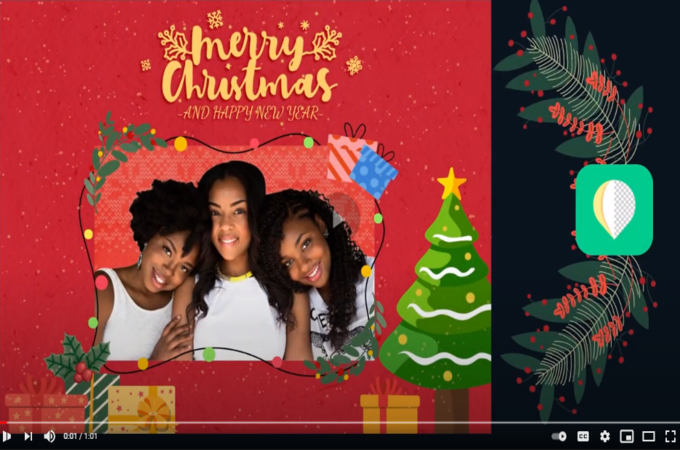 Useful Tips to Take a Perfect Christmas Photo
Dress Well: Plan Your Outfit Prior Taking a Picture
Most of the time people wonder what to wear and how to dress properly. But thinking about it in advance is important which helps you achieve a successful Christmas card picture. Though this can be a challenging task, however, a great way to show how you prepare for it. Furthermore, buying new clothes is not necessary. You may wear a white or solid-colored dress that suits the occasion, such as Christmas. Just make sure your clothes are comfortable to wear, look classic, and neat. Thus, it will help you make your own Christmas card picture and save on cash.
Prepare the Stage Area for Photoshoot
While busy preparing for your clothes to wear, don't forget to have a plan where your photoshoot took place. This way it is easier on how to take a good Christmas card picture. Since you will use the captured photo on a Christmas card, you can set up the area with decorations including a Christmas tree, Santa Claus, and alike.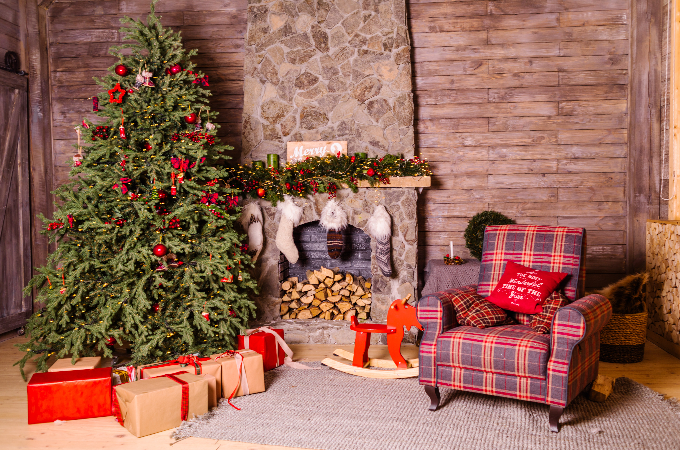 Lighting
The right lighting is crucial in photoshoots every now and then. And daylight or early in the day is the best time to take a photo because the light you will get is more natural and softer. Of course, if you will avoid taking a picture at night, you can avoid having red-eye, your subjects will look directly into a source of light correctly, as well as achieve a perfect Christmas card picture. Therefore, it is important to control and manipulate light correctly for you to get better color, texture, and more.
Capture Emotions
Seeing your subjects in photos having fun, smiling, and laughing is priceless. That's why it is the best idea to capture every moment like that for your Christmas card picture. For instance, if your family is naturally crazy that always laughing and having fun, you shouldn't keep things extra formal. Besides, genuine emotions taken are absolutely great in any photo.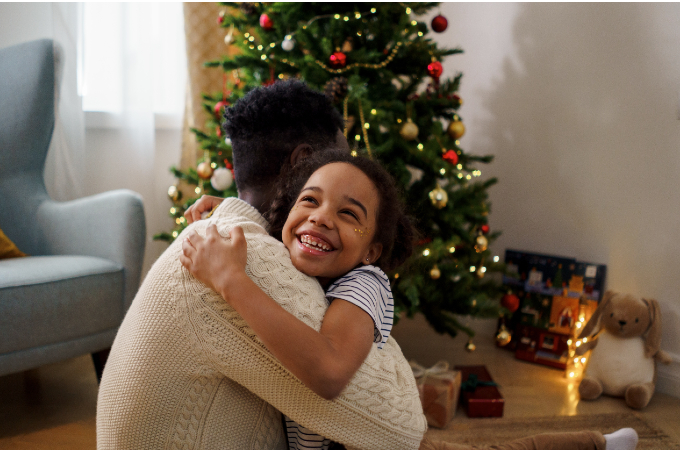 Top Christmas Card Photo Tips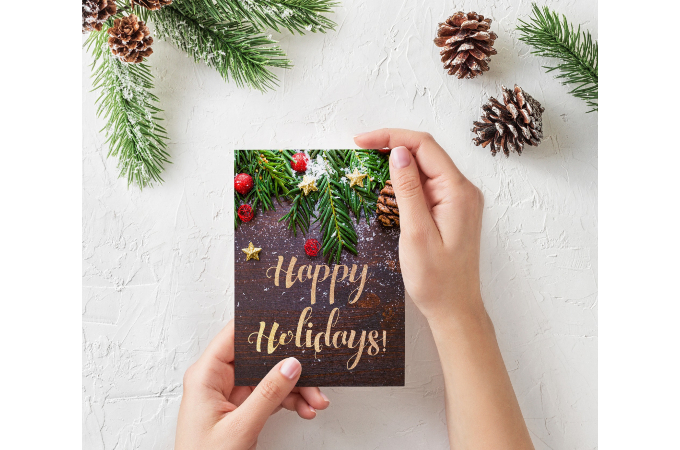 Designing a Christmas card can be difficult, especially when you have no idea how to do it. The reason why we list down some of the Christmas card photo tips for you. After you follow all the aforementioned instructions on how to take a good Christmas picture for your card, then it is about time to apply them here.
Use a Good Family Photo
It might be the best tip for you when you design a Christmas card. It shows you how you care about the memories of your family. That way, a person who will receive the card that has your family photo would feel your time and effort designing it. Most especially when the photo you chose is taken a long time ago but you tend to keep it for this purpose.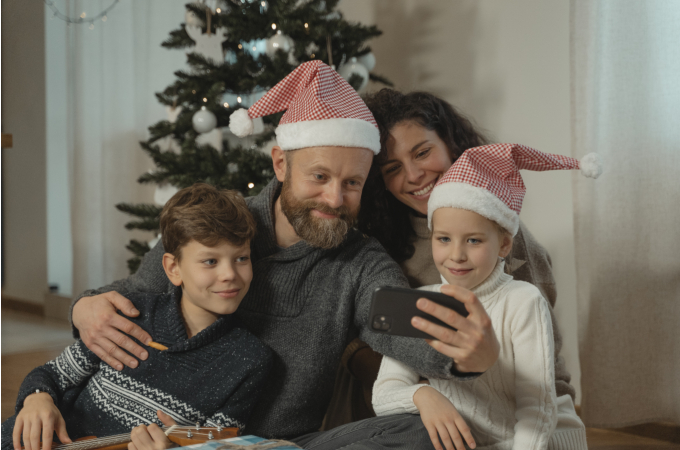 Have some Fun
Sometimes, making fun of a Christmas card picture is interesting and hard to forget. So the person who will receive it won't easily forget the occasion when the time you give the card, which takes it as a memory. After the photoshoot, edit your photos by means of removing any parts of their body and add them to another photo.
Design it in a Traditional Way
Santa Claus, Reindeer, and Christmas balls are some of the things that you probably see in any traditional Christmas card picture. Doing this is one of the most effective Christmas card photo tips you should follow. You can also add some lights and a Christmas tree that symbolizes a perfect holiday. Also, wearing a Santa outfit could make your picture's recognizable.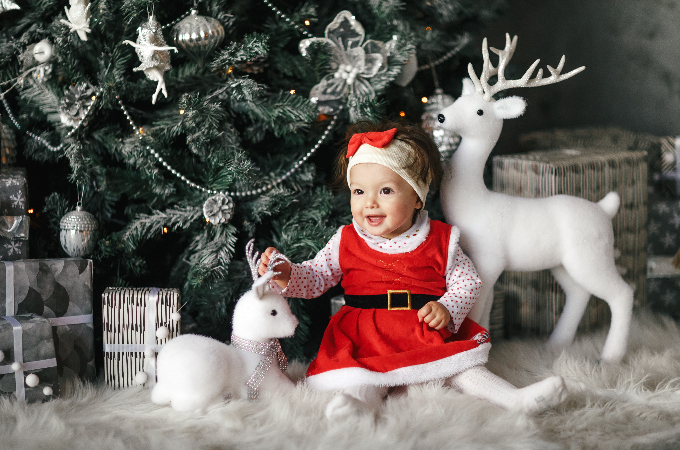 Use Apowersoft Background Eraser for Best Christmas Backdrop
Apowersoft Background Eraser is a professional app for Android and iOS users. Not only it can remove the background from your photo with no taps, but it also allows you to change your background. It comes with easy to use features and awesome backdrop templates. More so, it lets you use your own backdrop photo for your Christmas card picture.
Note:
If you want to get a free membership and 30 free images, then visit its official site and click "Free VIP Account".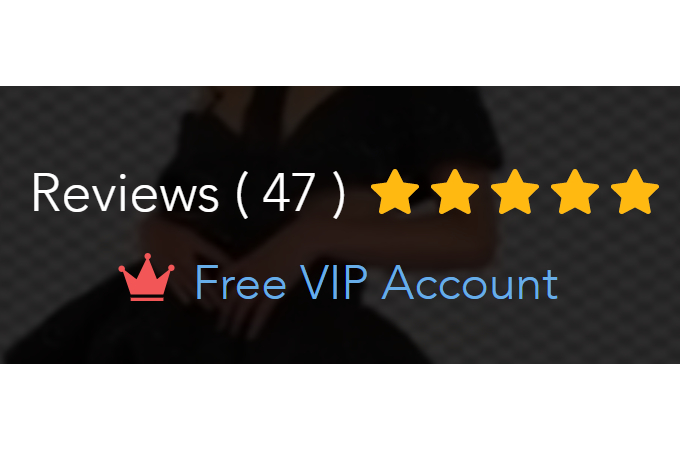 How to change background for Christmas Card with Apowersoft Background Eraser
Open the app and choose among the three recognitions.
Then the app will automatically remove the background of your photo.

Next. tap "Background" > "Christmas" tab to choose a creative Christmas template for your photo.

Before tapping the "Save HD" button, tap "Beauty" to adjust the brightness and saturation of your subjects.
Conclusion
Christmas card picture is indeed important to everyone. It is a great way to have fun and create a good memory with the people around you. That said, make sure to follow all the tips and ways on how to take a good Christmas card picture, including the best app called Apowersoft Background Eraser.