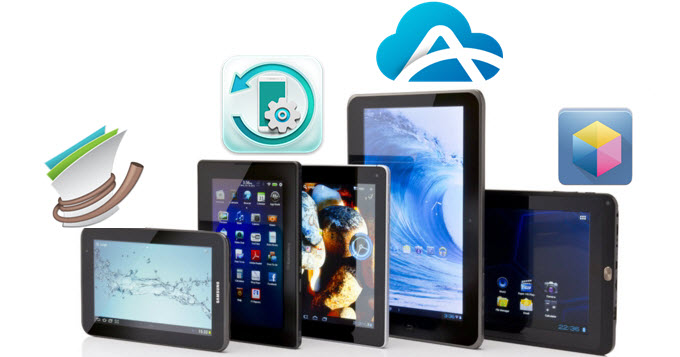 File managers serve different purposes, such as sharing files, sorting data and accessing downloaded files. If you search Google Play for a file manager for Android tablet, you can get numerous choices. However, it is very easy to get overwhelmed when choosing from so many options. To save your time and energy, here we are going to introduce you several popular and reliable apps to help you to organize your Android tablets after we have conducted objective reviews and careful testings.
Several Awesome Android Tablet File Managers
AirMore – The Best File Manager for Android Tablet
AirMore is a perfect option for both basic and advanced users. This popular file manager enables users to navigate all the files stored on their Android Tablets. It is a web-based and wireless app. As long as you connect your tablet with your Windows PC or Mac through WiFi, you can browse and manage your tablet from your computer.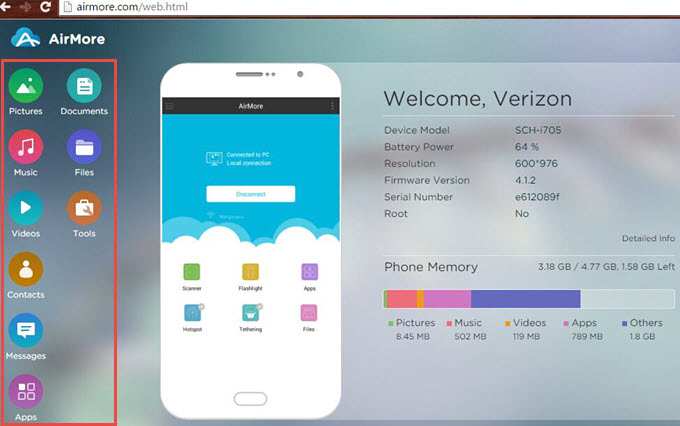 This app has many desirable features that you cannot miss. It frees users from USB cable and makes it an easy way to access your Android tablet. It comes with all the standard navigational features that you would expect from a file manager. It supports dragging and dropping files to the tablet.
You can transfer files such as songs, videos, documents, applications etc. from PC to your tablet or vice versa. Besides, you can also use it to delete some unwanted files and install or uninstall applications. It also has a built-in media player for enjoying songs. In addition to its perfect functions, this file manager for Android tablet is also easy to handle.
Open AirMore website on Google Chrome, Firefox, Microsoft Edge, IE or Safari. Download the APK file of this wireless app.
Click "Launch AirMore Web to Connect" on the PC web and use your tablet to scan the QR code. Your tablet and PC are required to be under the same Wi-Fi network so as to activate the connection.

After connection, you can see all the tablet files under different tabs. Clicking one of them, you can begin to transfer, delete, install, uninstall and refresh these files.
ApowerManager – the Most Comprehensive Android Tablet File Manager
This phone manager has grown in popularity since its debut and it can almost do everything you may come across when managing tablet files. You can take full advantage of it to share files between PC and tablets, backup file on computer and remove useless files. You can manage a variety of files such as songs, movies, photos, messages, contacts, wallpapers, applications and bookmarks. Furthermore, you can use it to manage more than two tablets at the same time. Go ahead with the guidance below to learn how to use this file manager app for Android tablet.
Download this phone manager on PC by clicking the download button below.
Open this program and connect your tables to PC with a supplied USB cable.
Once connected, click the navigational lists and begin to organize your files. Hit on "Import" or "Export" button to transfer your files or tap on "Delete" button to move some files out of your Android tablet.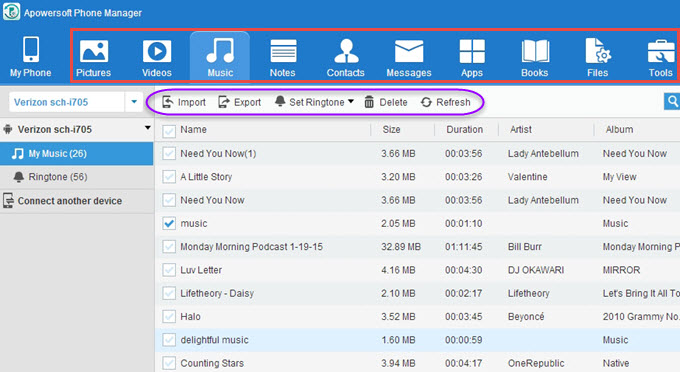 Other Noteworthy File Managers for Android Tablet
AntTek Explorer EX is also a good app which can work seamlessly on Android tablets. It offers multi-panel file management for Android, which makes it very easy to browse pictures and documents, because you can see what are contained without opening them. What's more, it even enables you to connect to the cloud and stream files from remote sources.
If you just want a basic Android tablet file manager which won't confuse you so much. Then File Wrangler may be the best choice. Compared with other apps, File Wrangler is fairly basic. It uses two file browser panes and supports sharing any file via email, Bluetooth, drive and Dropbox etc. You can even use it to create and unpack ZIP and TAR archives.
We covered several file managers for Android tablet here today, but which one should be chosen, it is bound to be your actual requirements.