Today, mobile devices are used not only for making phone calls and sending messages, but also for taking photos, listening to music and watching videos. With more and more files put into your phone, it will become slower and slower. But you may not want to delete these files as they are important for you. One solution is to move them to your personal computer for it has much bigger storage room. As we all know, every phone is equipped with a USB cable. And people usually use it to transfer files between phone and computer. However, it would be much easier and faster to connect your Android to PC without USB. This article is going to guide you on how to transfer files from Android to PC using WiFi.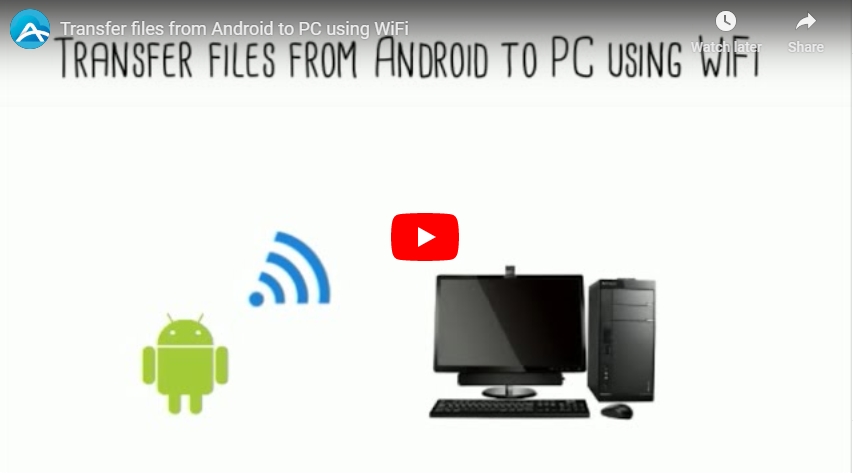 Guide to Transfer Files from Android to PC Using WiFi
Download AirMore
Connect Android to PC wirelessly
Open either one of the following browsers on your computer: Chrome, Firefox, and Safari. And visit airmore.net.
Use AirMore app on your Android to scan the QR code. Your Android and PC need to be under the same WiFi network.
After scanning, click "Accept" to allow AirMore to stream your phone data to your computer.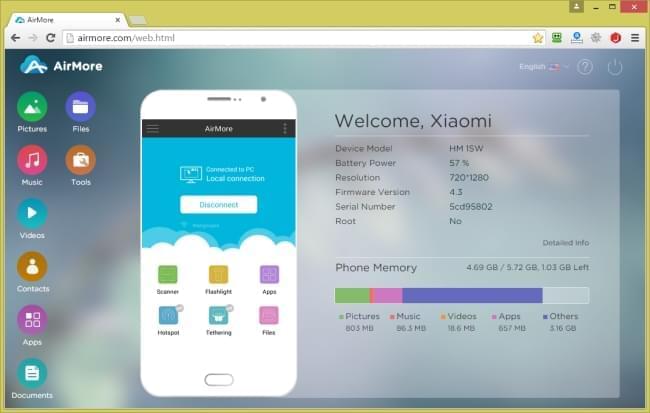 File transfer from Android to PC
Click "Files" icon on the left panel.
Choose the folders or specific files you would like to transfer and click "Download".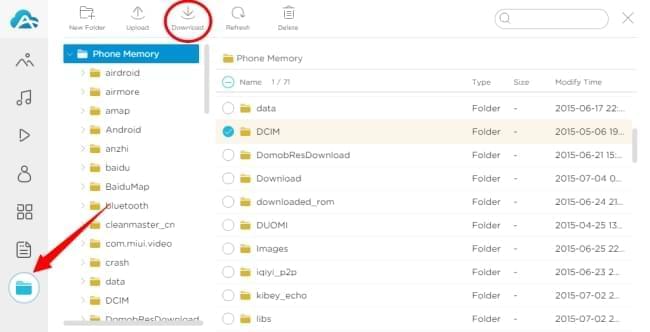 The transfer speed depends on your network condition. If it is great, the files will be downloaded rapidly. If you want to transfer media files such as pictures, music, or videos, you may go to the corresponding albums to download instead of go to "Files", which would be easier than finding them among all the other types of files.
It can be seen that AirMore is really a nice app to transfer files from Android to PC without USB. Moreover, it can be applied on how to transfer files from PC to Android using WiFi. The best part is that it radically solves the incompatibility issue between Android and Mac. As long as you open Safari, you can transfer all your files between Android and Mac easily.