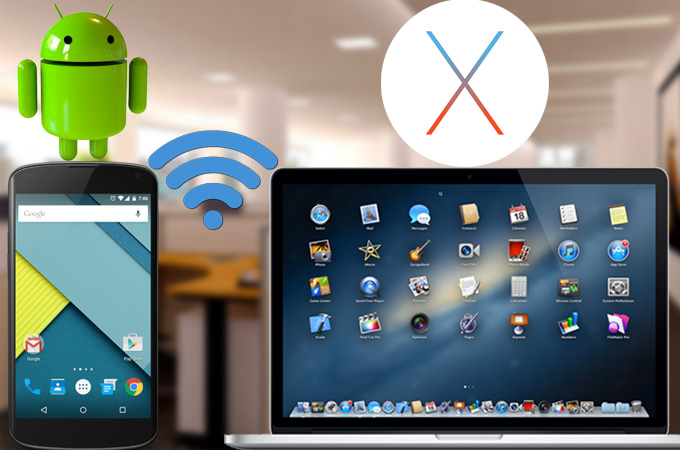 In daily life, we always need to connect Android phone to Windows PC using USB and then transfer all kinds of files between Android and PC. But when it comes to Android and Mac, this method seems not to work any more. Due to the special system of OS X, most users have difficulty in connecting Android device to Mac, let alone transferring data to Mac. Luckily, a free and handy tool – AirMore will help you to connect your Android devices to Mac wirelessly and manage all your mobile data on web without any hassle.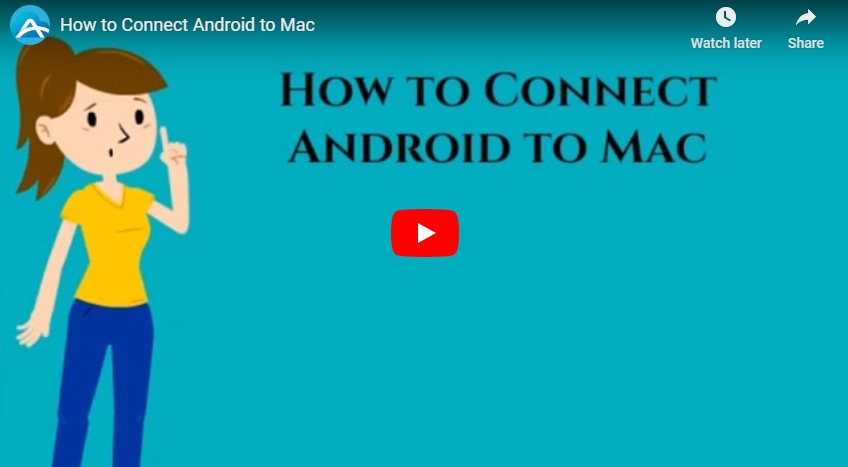 Guide on How to Connect Android to Mac through Wi-Fi
Download and Install
Search AirMore on Google Play store or directly click the button here to download and install this tool on your Android device.
How to Connect Android to Mac
Up to now, you can use AirMore on these browsers: Google Chrome, Safari, Firefox, Edge and IE.
Open Safari on Mac and go to airmore.com.

Click "Launch AirMore Web to connect" to load a QR code.

Run AirMore on Android and scan the QR code. Within seconds, your Android will be connected to Mac. Meanwhile, Android device information will show up on the Mac screen.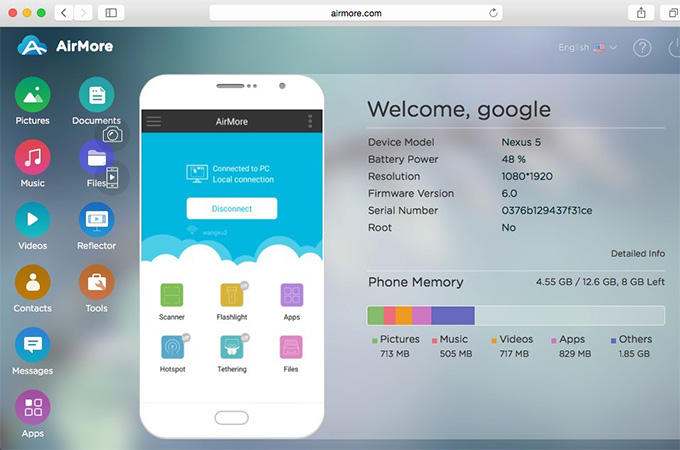 Note:
In order to connect successfully, you have to set up Android and Mac in the same Wi-Fi network before scanning.
More Connection Methods
A. IP Connection
Find connection IP in the right drop-down box.
Enter IP into your browser to create connection.
B. Hotspot Connection
Set up a hotspot and connect your PC to the hotspot.
Enter the requested IP address into your browser to build connection.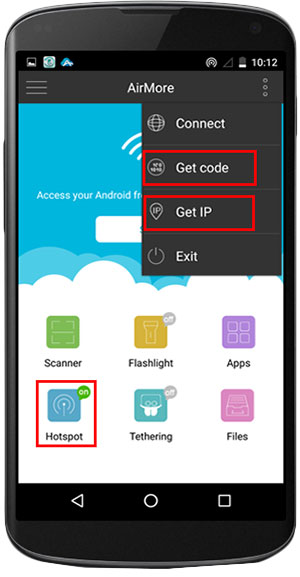 Once connected, you can manage nearly everything on your Android from Mac web, such as photos, videos, music, documents, contacts, messages and other files. In fact, you can also use it to mirror Android screen to PC (Mac and Windows included).