Many people are tired of using USB to connect their Android and PC. Or the situations may occur where the USB cable happens not to be anywhere near. Therefore, they would wonder if there is any method that allows people to access their Android phone or Android tablet from the computer wirelessly. Now, here I would like to introduce you this nice app called AirMore that can solve the problem of how to connect Android phone to PC through WiFi. To use it, please follow the guide.
Guide to Connect Android Phone to PC through WiFi
Download
Go to Google Play to download AirMore on your Android phone. Also, you may just click the download button here:
Install
Operate this app and install it on your Android if it hasn't been installed automatically.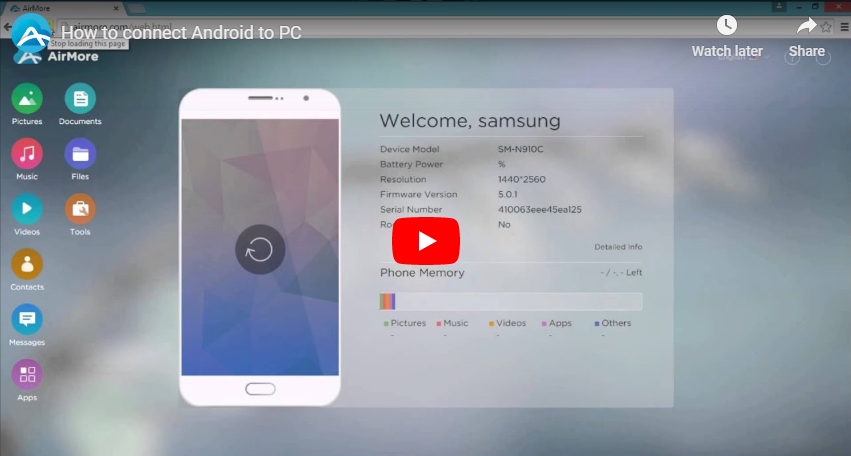 Go to AirMore Web
Two Methods to get there:
Way 1. Open Chrome or Firefox browser on your PC. Manually type in the address: web.airmore.com
Way 2. Visit AirMore product page. Click "Launch AirMore Web to Connect" button in the lower right.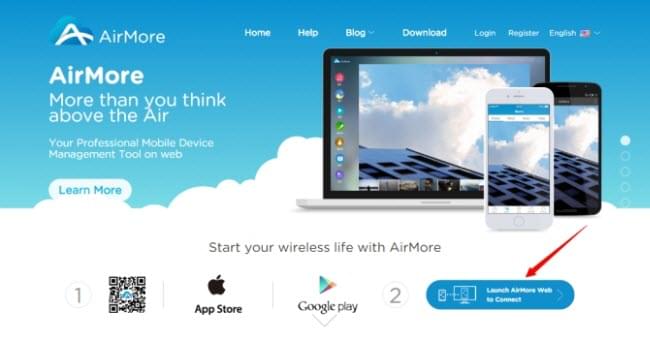 Connect Android device to PC
Step 1. On your Android, find AirMore app and open it. Tap "Scan to connect" button.
Step 2. Scan the QR code displayed on the web or hit the device icon in Radar.

Step 3. On condition that you connect devices in Radar, then click "Accept" option when a dialog comes out on your Android.
Note: For successful connection, your Android and PC are required to be in the same WiFi network environment.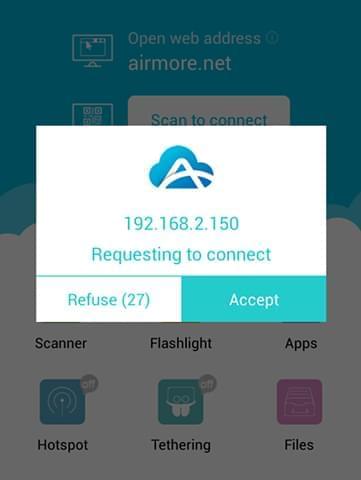 In this way, without the need of USB cable, you can still connect Android to PC wirelessly. Once connected successfully, you are able to manage everything on your Android from the web conveniently.
Actually, as a cross-platform tool, AirMore enables you to transfer pictures, music, videos, apps, books, documents and files from Android to PC and vice versa without any difficulty. By using it, you can also enjoy music or videos online instead of downloading them beforehand. In a word, without any installation on your computer, you can easily connect Android phone to PC without USB, thus accessing and managing your phone data from Windows or Mac.