Most people look for ways to connect iPhone to computer without USB because of the following reasons. Firstly, they have lost the matched USB cable by accident. Secondly, they happen to have no cable around. Thirdly, they are fed up with USB somehow and no longer want to use it. No matter what the factor is that pushes you to search for an alternative way, this guide hopefully can help you by introducing a simple and handy way.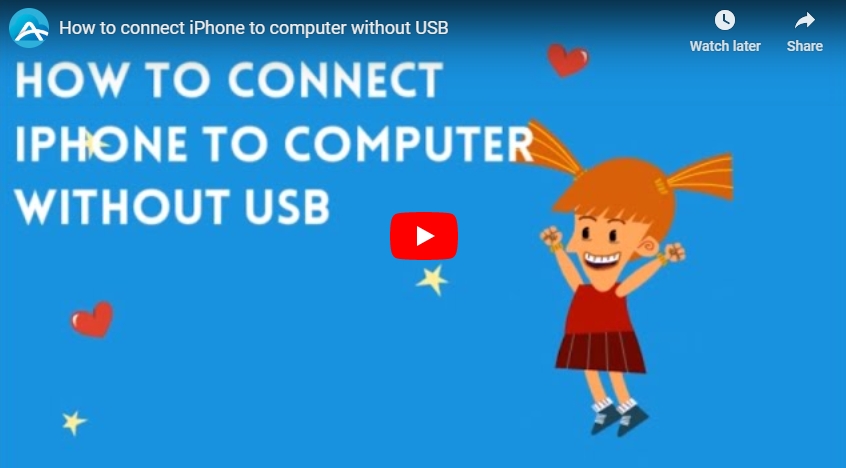 Using AirMore to connect iPhone to computer wirelessly
AirMore is a free app which can be used in both Android and iOS devices. Its main function is to allow you to access your iPhone 5 or iPhone 6 from the computer browser. The size of this tiny tool is only 7.44 MB, with which you can freely manage all your phone data on web and easily transfer files between mobile devices and PC. Below is a detailed guide on how to connect iPhone to PC without cable.
Download and Install
Search "AirMore" in App Store and install it into your iPhone. You may also click the button below to go to the downloading site.
Visit AirMore Web
AirMore is a web-based app. And AirMore web is where you can get access to and manage your phone data. Just enter "web.airmore.com" into your browser and search to visit. There is also a direct route to go to this webpage on its product website.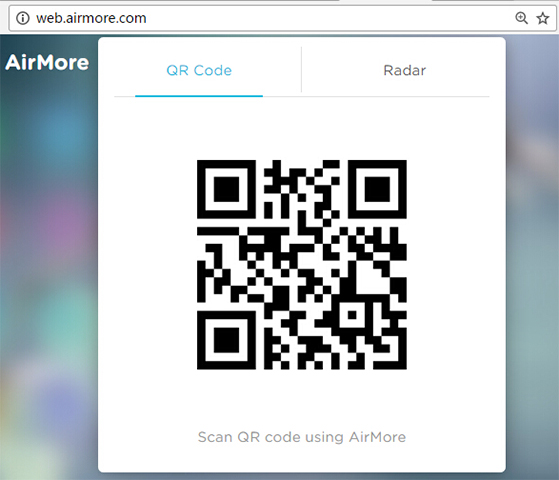 Connect iPhone to PC
Open this app on your iPhone. You can choose to scan the QR code or click avatar in Radar to connect.
If you'd like to use the QR code, tap "Scan to connect" button on your phone. Aim the QR code shown on AirMore web into the scanning box.
Suppose that you prefer to connect in Radar, tap "Accept" on your iPhone as soon as a window comes out in order for successful connection.
Tip: At present, it is required that your iPhone and PC are connected to the same WiFi with accessibility to internet.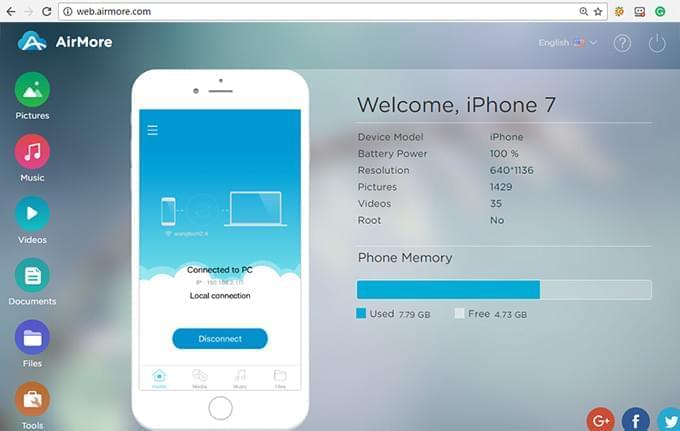 As you can see, by following these three simple steps, you can instantly connect iPhone to computer wirelessly. The only requirement is that you are under a stable WiFi network environment. After connection, you are able to enjoy all its features without any difficulty. For example, you can transfer media files between iPhone and PC, or play music/videos freely.