Usually, while people are working on the computer, they don't like to be distracted. But they would probably bother themselves to look for phones everywhere when they want to initiate messages to others or reply a new message. Therefore, many would like to send SMS from computer. For one thing, they could concentrate themselves to the computer without switching between phone and PC. For another, typing words on the computer is more convenient than doing it on the phone. A guide below will show you how to achieve this step by step.
AirMore – Best App to Send SMS Online
More than a fast Android file transfer, AirMore is also a brilliant app to manage your phone data, including media files, contacts and messages. For the messages function, it allows you to read all your text messages from web, create new messages, get informed when a message arrives and reply new messages easily. Now let's see how to send SMS from PC with the help of this tool.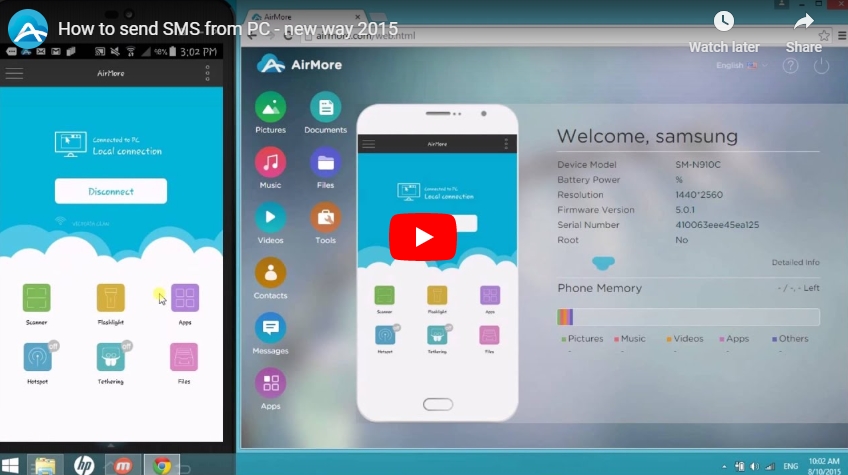 Download
Click the button below to go to Google Play Store and download AirMore on your Android. After installing, you will see a blue cloud icon.
Link Android to AirMore Web
Open the browser on PC and type in "airmore.net"(For now, AirMore supports Chrome, Firefox and Safari browsers).
Run AirMore app. Tap "Scan to connect" on the interface.
Scan the QR code on web. As long as a dialog pops up on your phone, please tap "Accept".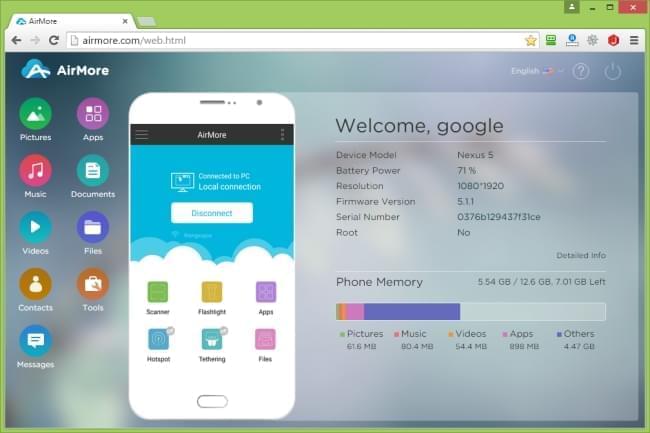 Note: Make sure your Android and PC are connected to the same Wi-Fi network. And AirMore needs Internet Connection.
Send Text Messages from Computer
Two Methods to send SMS:
Way 1. Click "Messages" button. Choose one message you want to reply. Type in the words and click the send icon. Or you can press "Ctrl + Enter" to send. You can also initiate a new message by clicking "New Message" on the top.
Way 2. If you want to send text messages to a person in your contacts, you can go to "Contacts", find him or her and click the message icon at the right of the phone number. Then it will jump to the messages interface.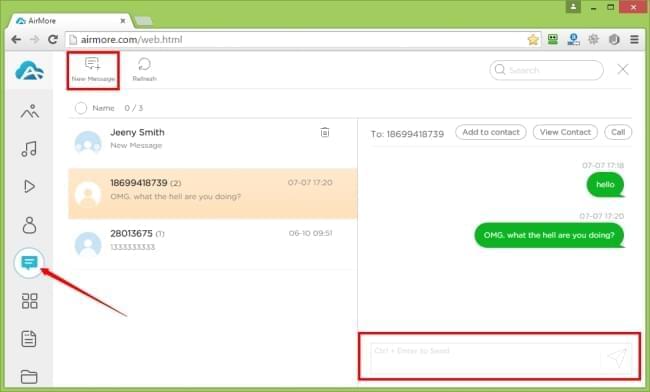 Note: For some phones, you may need to go to settings and allow permissions to send SMS before you use this function.
As you can see, this web-based app is really a great helper for you on how to send text message from computer. Actually, AirMore can do much more than this. You can use it to transfer all kinds of files from Android to PC and vice versa freely, to add and edit the contacts, to install and uninstall apps. In conclusion, it is a powerful yet handy app.