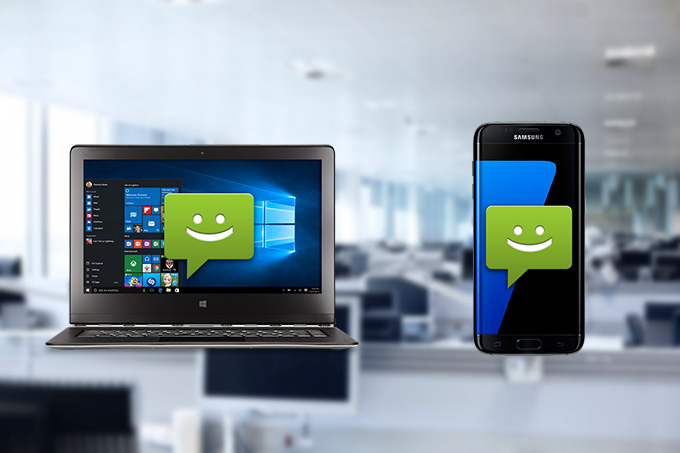 Sometimes we face the case where it's annoying to unlock the phone screen and check the messages when we are using the computer. For business use, some people have to deal with a lot of messages from different business partners and find it limited to check messages on a tiny phone screen. Things will be easier if we are able to receive SMS on PC. Below are three best methods to help users receive messages and read them quickly. Due to the closed iOS system, these methods work with Android devices only. So grab your Android phone and follow the instructions below.
How to Receive SMS on PC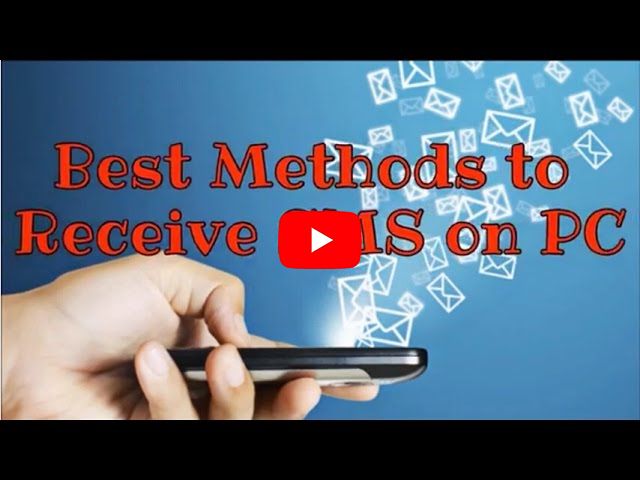 Phone Manager
Apowersoft Phone Manager is specialized in receiving SMS on PC. With this app, you needn't worry about missing any SMS when using the computer. Apart from this function, it can transfer a wide range of files like music, videos, pictures, apps, notes and so on. You can also manage your data on PC like deleting or backing up the target files.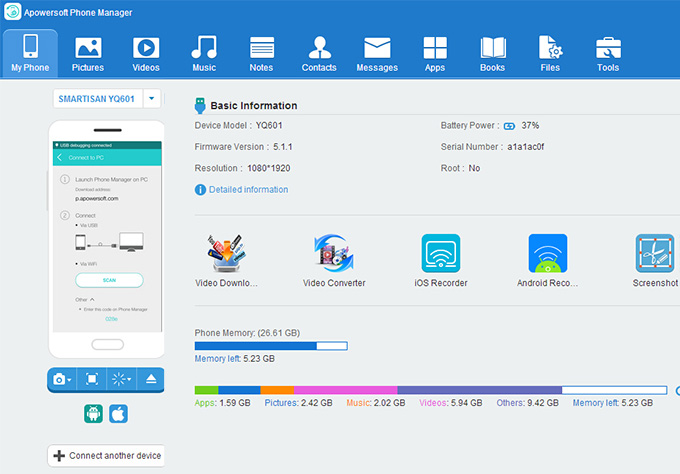 To receive messages on the computer, you need several steps below:
Get the application on the desktop and your phone. Then run it.Download
Connect two devices via USB cable or WiFi. Without cable in hand, you can scan the QR code or input verification code.
With the successful connection, you will see all information about your data on PC. You will receive a window on your phone to get your permission so that the tool can read your messages. With the authorization, every time a message arrives on your phone, the notification box containing the contents will pop up at the lower right corner on your computer.
The messages can also be checked in "Messages". You are allowed to send the messages directly on PC by using this app. What's more, this application allows you to export messages to the local folder if you'd like to.
Note: If you still can't receive messages on the computer, then manually turn on the permission button in the settings to authorize the app.
AirMore
If you prefer a wireless way to receive SMS on PC, this method will exactly meet your needs. AirMore is a web-based tool which especially excels in transferring data between phone and PC. To provide perfect service, this program offers notification function in case of inconvenience while you are working on the computer.
Install the application in Google Play and activate it. Visit web.airmore.com on the desktop.
Under the same network, it's alternative to connect two devices via the QR code or Radar. Suppose you find it more convenient to select avatar in Radar, then do remember to hit "Accept" on your Android device.
You will see your data categorized as different items. There is a bell icon shown on the right upper corner, under which there will be a window if any messages come in. It is feasible that users can reply the SMS directly. By clicking "Reply", users will soon enter into "Messages". Without sending messages before, you will be notified by a window on your phone to get the permission.
MightyText
Another way for you to receive messages on the computer is via MightyText. It's a popular program by which you can send and reply messages online. You can also schedule messages to be sent out in the future.
Install MightyText on your Android device.
Run the software on PC. Two ways are available: One is to install MightyText Chrome Extension, the other one is to launch the MightyText Web App. Select the most convenient approach for you. Then you need sign in with your Google account.
Soon you will find your messages synced on PC. Now you can receive SMS on PC.
Though this application optimizes many aspects in message services, users can't use this app if they don't have a google account.
Conclusion
Needless to say, these are best approaches to receive SMS on PC. If you would like an integrated program while accessing the internet, Apowersoft Phone Manager will offer perfect service. Suppose you just want the convenient method, then AirMore is the best helper. You will get complete message service from MightyText which may lack other functions.