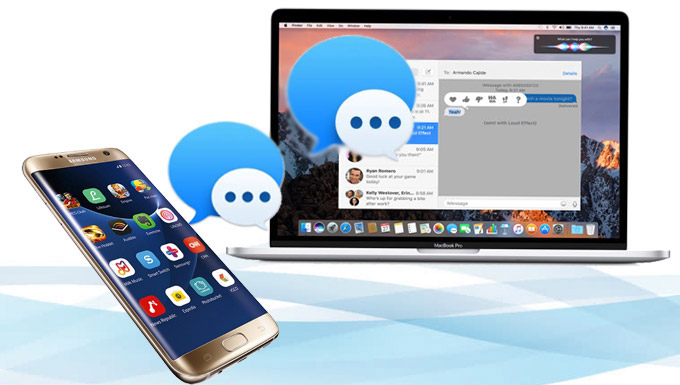 It is easy to forget to reply an SMS while you are absorbed in your Mac. Luckily, nowadays there are many ways available for you to send text messages from a Mac with a keyboard. This can be a lot more convenient and you can reply to your messages without leaving your Mac screen.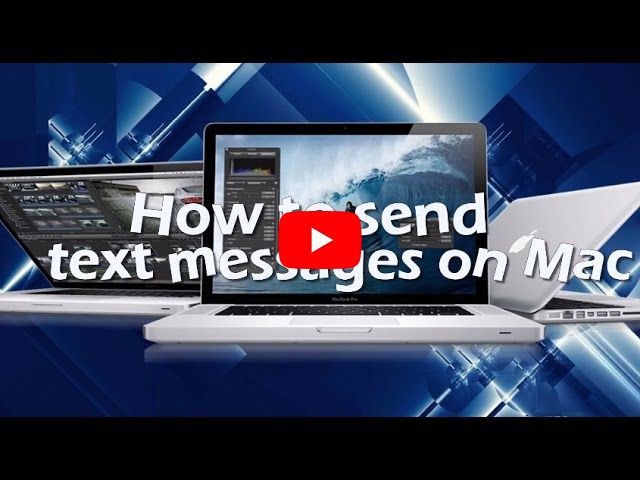 Three Valuable Ways to Send Text Messages from Mac
Messages – Default Option to Send Messages on Mac
Messages is a text-messaging software inserted in your Mac which makes it super easy to send out messages directly to a phone number. With it, you can send messages to apple devices using iMessage, such as iPhone, iPad, or iPod touch and even Mac. Not only can you use it to send text messages from Mac, but also you can send out photos, videos, audio clips, web links, Emoji and many other files.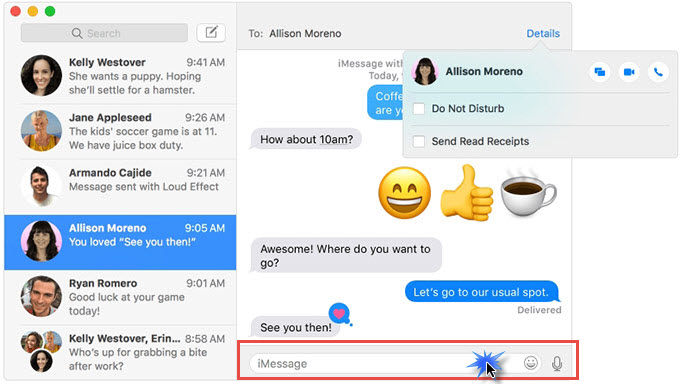 Click the editing icon at the top of the Messages window and then type the phone number, recipient's name or email. Your Messages will match addresses from your "Contacts" app or from those who you've previously sent messages to. Type the content you want to send and hit on "Return" on your keyboard to send out the message.
ApowerMirror- Inventive Solutions to Send SMS from Mac
ApowerMirrror is a popular PC screen streamer which you can use to mirror your phone screen to your Mac and Windows PC. It allows you to stream media files from mobiles to your Mac wirelessly. What is displayed on phone screen will be shown on your Mac in the real time. One of its amazing features is to easily control Android from PC using your mouse and keyboard, including sending text messages from Mac.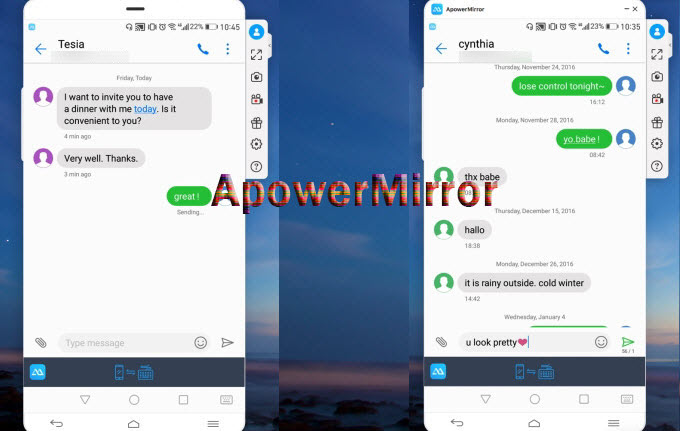 Download and install ApowerMirror on your Mac.Download
Open USB debugging on your Android phone.
Connect Android phone with PC through USB cable. When a windows pops up on your phone asking to allow USB debugging, select "Always allow from this computer" and click "OK". Then the app will be installed on your Android.
Launch ApowerMirror on your phone. Click "START NOW" and you will find your Android screen mirrored to Mac.
You can control your phone screen with your mouse and keyboard. Let alone send and reply your text messages from your Mac.
AirMore – Novel Way to Send Text Message from Mac
AirMore is a widely-used application to manage your phone files. With it, you can transfer different media files, contacts and other data between your phone and Mac. You can also use it to receive all your text messages from web and reply new messages with Mac keyboard. Take a close look at how to send SMS from Mac with the assistance of this tool.
Visit AirMore official site through Chrome, Firefox or Safari browsers.
Launch AirMore app on the phone and then click "Scan to connect" to scan the QR code on web.
For a successful connection, your Android and Mac are required to be connected under the same Wi-Fi network.
Once connected, click the "Contacts" and locate the person you want to text messages to. Or you can choose "Messages" button to reply him or her, fill in the words and press "Ctrl + Enter" to send SMS from Mac.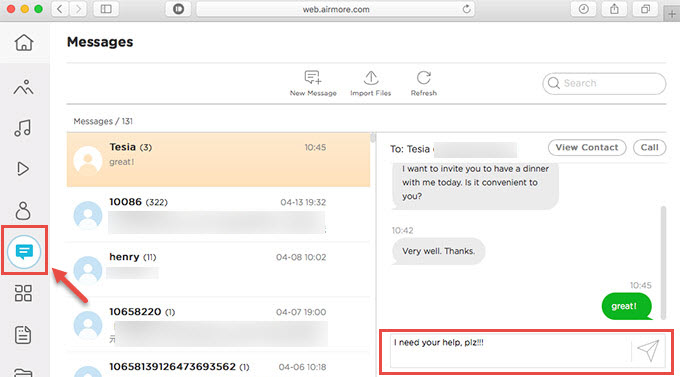 Conclusion
Comparing with Messages, ApowerMirror offers a creative solution on sending different messages on Mac while AirMore also provides another good choice. It is not easy to conclude which one is the best, but we hope the above content can help you a bit to narrow down your choices among various solutions. For iPhone users, perhaps Messages would be a better choice to send messages from a Mac, while for Android phone users, ApowerMirror and AirMore would be a wise option.