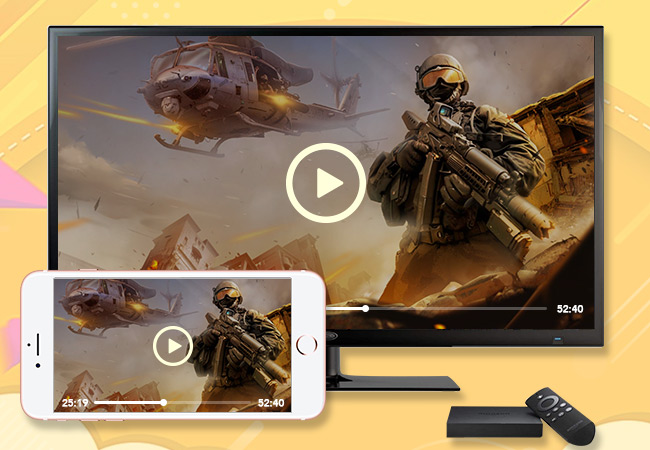 Casting your iPhone display to a different device might be helpful to your personal and daily lives. For one reason, it will allow you to play videos on a bigger screen when you have a large audience in the room. Another possible cause is that you have a presentation going on, and you save your PowerPoint on your phone instead. Though streaming your iOS to computer may be sufficient, some opt to mirror iPhone to Fire TV—one of the most popular brands of television. Scroll down to know the three feasible ways to do this.
Top 3 Tools Used to Mirror iPhone to Fire TV
ApowerMirror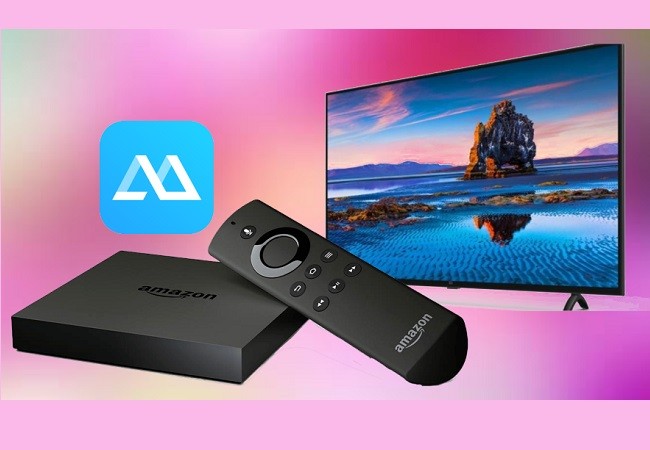 Although there are tons of networking hardware and third-party apps that you can use to mirror your iPhone to FireTV. ApowerMirror is one of the apps that you can consider when talking about mirroring and being able to control your phone to your PC and TV. It is one great app that can give more than just mirroring. You can also screen record and annotate while you are mirroring. This also works wirelessly and using a USB cable. To mirror using this tool, read further.
Download and install the app by using the buttons below. Download buttons are also available for TVs.

For iPhone

For TV

Next, connect your TV and your iPhone under the same network
Launch the app on your TV. From there you will see the pin showing under the "pin" tab.
Now on your iPhone, click on the "pin" icon located at the upper right side of the main interface. From there type the "Pin". Then you can enjoy the big screen.
LetsView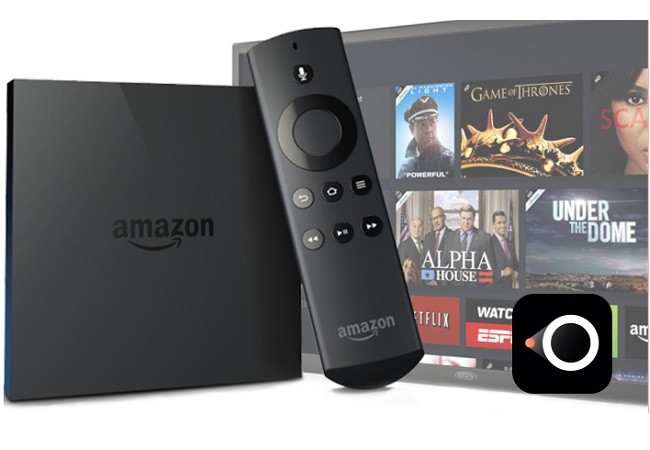 Similar to ApowerMirror, LetsView is also a screen sharing platform that cast/mirror iPhone to FireTV. Actually not just for this specific TV but on all. Whether it is an Apple TV or not. It is very useful and versatile. Equally important, you can connect your phone and your computer/TV wirelessly. You can use the PIN, QR code, and the auto-detection of the tool to connect. On the other hand, you can follow through the steps below to be guided on how to mirror iPhone to Fire TV .
Download and install the app on your phone and your PC
Connect your phone to your PC by connecting them under the same network server.
Also, prepare your HDMI cable to connect on your TV and PC So that when the mirroring begins it will reflect on your TV immediately.
Going back on your phone, enter the pin showing on your TV.
Finally, to start mirroring, tap on "start mirroring". Since it is connected to your TV, it will de then reflected on your TV.
Video; TV Cast for Fire TV – Stream iPhone to Fire TV
Unlike Apple TV, Amazon's Fire TV does not have built-in support for iOS devices. Hence, the first app that you can rely on is Video & TV Cast for Fire TV. This application enables users to connect their iOS to Amazon's TV for free. With this, you'll be able to stream contents such as videos, music, or photos and check out live sports on your phone. It also has a premium version that contains other advanced functions. In terms of interface, it has a simple and easy-to-use design, perfect for any kind of user. Here are the steps that you need to learn about how to mirror iPhone to fire TV.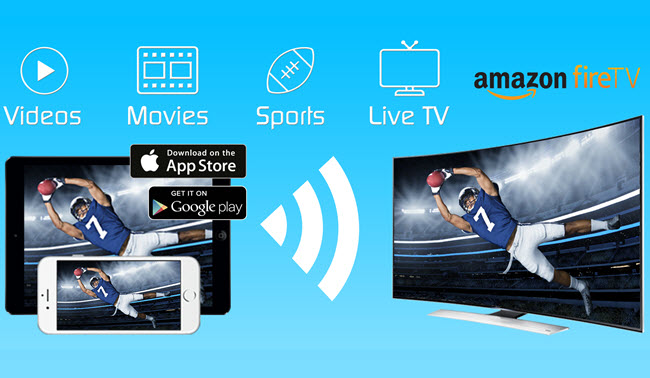 Download Video & TV Cast on your TV. Just search for the app on the Amazon app store and click "Get" to install it. Consequently, proceed to the Apple App Store and install the mobile app on your iPhone.
Run the application and once your devices are ready, you can now stream media files.
On your mobile app, input the site or the particular video that you want to view from the built-in browser. Upon opening the video, play it and click on "Tap here to cast".
For media files saved on your iPhone, click on the three lateral bars and select "Videos". From here, choose the file that you want and click "Optimize for casting".
AllConnect for Fire TV – Mirror iPhone to Fire TV
AllConnect for Fire TV can also be reliable when you have to cast iPhone to TV. This is an application that lets you browse from video sharing sites like YouTube, TED, or Vimeo and send it to another display. It offers a wide support of media files as it can stream FLAC audio files, Plex or Condi content. The app has a simple navigation system which allows users to effortlessly manage connected devices. Though it is free to use, there are pop up ads that can disturb your mirroring process and it has limitations when it comes to the devices that you may connect to. So, if you want to remove these restrictions, you can upgrade your features via in-app purchase. Read the instructions below to know screen mirroring iPhone to Fire TV.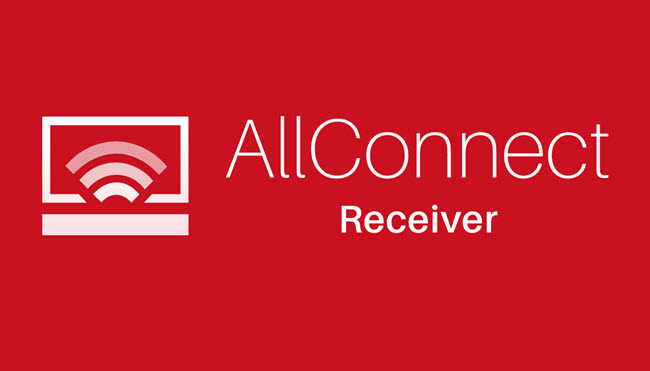 Download and install AllConnect on your iPhone and Fire TV. Open the application once done.
Click on your TV's name from the detected devices on your iPhone.
Upon clicking, you will be redirected to a new window wherein you can choose what media files you want to play or browse from the internet.
From here, tap on the designated category and select the file that you want to stream. After some time, the app will process your file and send it to your TV.
Conclusion
Screen mirroring iPhone to Fire TV is now easier with the help of the above-mentioned applications. All in all, you don't need to buy an Apple TV to mirror your iOS devices to a wider monitor. In fact, you can make use of your Fire TV and other smart TVs available in your area. If you know other ways or you have suggestions regarding the methods listed, kindly leave a comment on the box below.