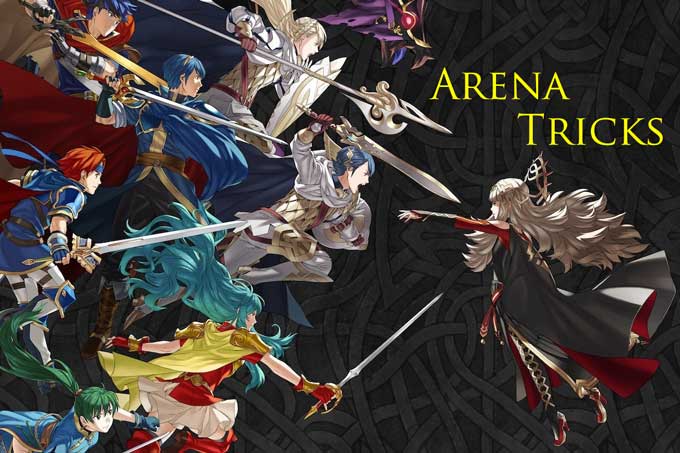 Fire Emblem Heroes is a tactical role-playing game released by Nintendo. This is based on the Fire Emblem series. Players have characters called "Heroes" in the game. Each player can create a team of four heroes in order to progress through the story. Along with this, in the game, you can fight against the enemies or teams of other players. One of the reasons that many people love to play this game is Arena mode. In this mode, you'll get the chance to fight with other players around the world. In this article, I will give you some Fire Emblem Heroes Arena tricks which you may use in your next battles.
Tips for Fire Emblem Heroes Arena
1. Why should you join Arena?
The progression in the game will be slow if you only play in the story mode. What's more, the chances to get rare items are much higher. If you join an Arena battle, you have more opportunities to obtain rare items, especially when you defeat your opponent. Along with this, in the Arena, you are likely to earn more points which means more feathers. Those feathers allow you to easily awaken your heroes. EXP and SP points can also be earned.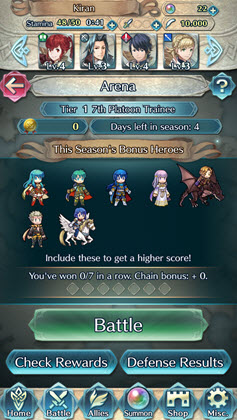 2. When can I join the Arena battle?
Arena battles only take place during seasons. You cannot fight anytime you want as it is scheduled. Thus, the No.1 Fire Emblem Heroes guide is to remember the opening and ending time of the season. Each season lasts one week, and it starts at 11:00 PM on Monday and ends at 3 PM on the following Monday. After the battle, your performance will be calculated and rewards will be given to you afterwards.
Note: Your reward will depend on your points and performance in the battles.
3. How can I survive in the Arena?
Another thing that you need to consider is to have a balanced team. For instance, you may have a healer in the battle, so you'd better add heroes of other features and make sure they are strong enough to win the battle.
Furthermore, heroes who are considered strong are those with higher star rankings because they can learn more skills during the process. When battling, make sure that you check on the Tier levels. One of the high score tips for Fire Emblem Heroes Arena is to know the bonus characters of current season. Due to the Bonus Character mechanic, you can earn extra points by using the characters in This Season's Bonus Heroes. However, using all bonus heroes may not ensure an excellent score either, so there is no need to apply all those characters in the Arena battle.
Aside from these skills, having seven consecutive wins leaves you with bonus points as they can be chained together and you can get higher scores.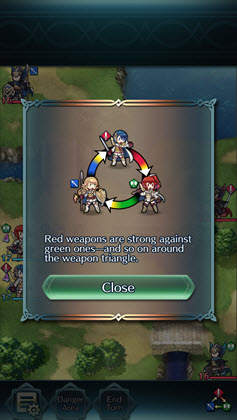 Conclusion:
Fire Emblem Heroes actually is one of the most addicting games right now. You can now earn more feathers and points with the help of the tricks given to you in this article. Try your best to have the best team and conquer the world of Fire Emblem Heroes.
Sometimes having an advantage in the game is the difference between winning and losing. Because of this I would recommend using ApowerMirror to mirror your mobile's screen on the PC. This application has the feature of controlling your Android phone through your mouse and keyboard. Also, it can display your iPhone screen on Windows PC and Mac. Through this, you may easily apply the Fire Emblem Heroes Arena guide suggested to you and win all of your battles.