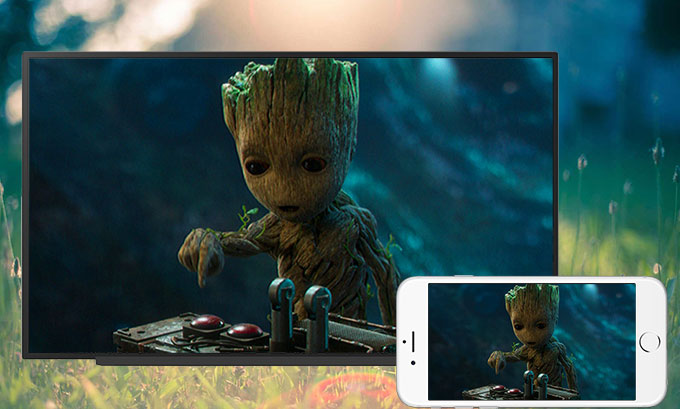 For those who access more information from iPhone than any device else, a big screen to get their iPhone content can be a compelling option. If iPhone users know ways to mirror iPhone to Android TV, they can enjoy music, videos, and various web information etc. on a larger Android TV screen. Thanks to the magic of mirroring, there are many solutions available to allow iPhone content mirrored to your Android TV.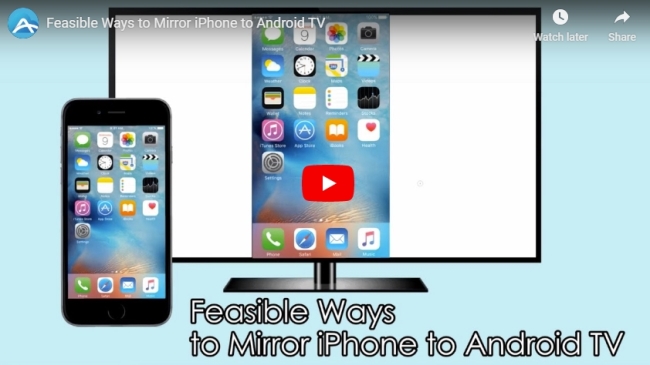 Easiest Tips and Tricks to Mirror iPhone to Android TV
ApowerMirror – Wireless Mirror iPhone to Android TV
ApowerMirror is a popular screen mirroring app for Android and iOS devices. The tool is widely used to mirror mobile content to your Windows PC, Mac, and Android TV. Unlike other competitors, this software offers a clean and easy user interface. To mirror iPhone to Android TV using ApowerMirror, you can have a look at the following steps:
Download and install this app on your TV and your iPhone. Also, you can use the shortcut buttons below, that way you can directly download the app
Make sure your iPhone and PC are connected to the same WiFi network. Now, on your phone and TV, launch the app.
Next, on your phone, tap the Mirror button at the center part of the interface. Show the Control Center and tap Screen Mirroring. Finally, choose the name of your TV to start mirroring.
Another amazing feature of this app is that you can receive and send text messages from Mac or PC. Due to its steady performance, it is widely used by iPhone users.
LetsView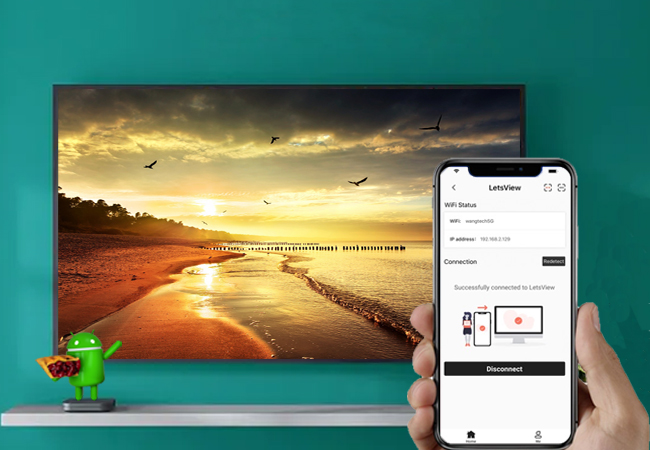 The other way to mirror iPhone to Android TV is by using a wired connection via LetsView. It is a free mirroring app that works almost on all platforms. The tool has more to offer than just mirroring, you can also record the activity of your computer screen and capture photos of important scenes using the screen cap feature. Moreover, this tool is also Miracast ready. That means audio is transfer when mirroring. Meanwhile, here is a guide to show you how easy the process of connecting.
Get an HDMI cable, connect your PC to your TV.
Download the LetsView app on your phone and PC.
Connect them to the same Wi-Fi network.
Launch the app on your phone and wait until the name of the PC appears.
Once it appears, tap it and the mirroring will begin. Since your PC is connected and mirrored on your TV, your phone is also reflected.
Chromecast – Steadily Mirror iPhone to Android TV
Chromecast is a media streaming device which you can use to stream the entertainment from your mobile to your TVs, such as music, videos, games, and many other media files. Chromecast can work with a wide range of devices, like TV, Android phone and tablet, iPad, iPhone and Mac, Windows PC and even Chromebook. It is easy to get started to connect iPhone to Android TV using Chromecast.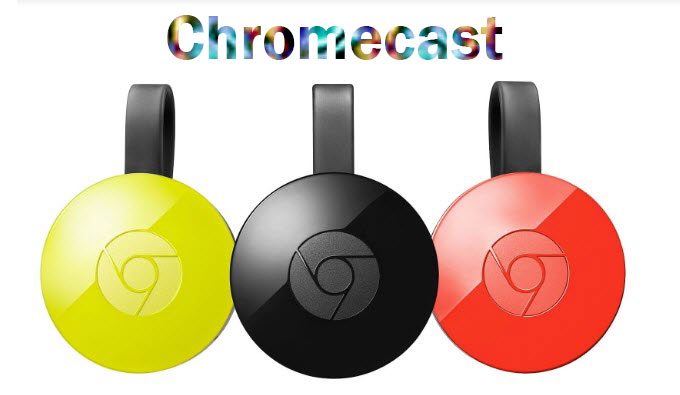 Plug your Chromecast into your TV.
Connect your USB cable to the USB port of your TV and connect the other end of the USB cable to the Chromecast.
Set your iPhone and Chromecast under the same network.
Download and install the latest Google Home app on your iPhone.
Choose a Chromecast-enabled app, press the broadcast button on your iPhone and then it will show on your TV screen.
In this way, you can cast your iPhone to your Android TV screen. Contents from lots of popular services like Netflix, YouTube, Pandora will be mirrored to your Android TV screen.
Airplay – Built-in Casting Feature
If downloading a third -party app or buying networking hardware does not suit you, you can use the built-in casting feature on iOS devices. However, this is a little limited compared to the first two options give. It will give you the privilege to mirror your phone to any TV by using Wi-fi. Unfortunately, not all apps are supported. This only means it can only mirror a few apps to cast. To show the process on how to use it, we will cast iPhone to PC while watching videos from YouTube.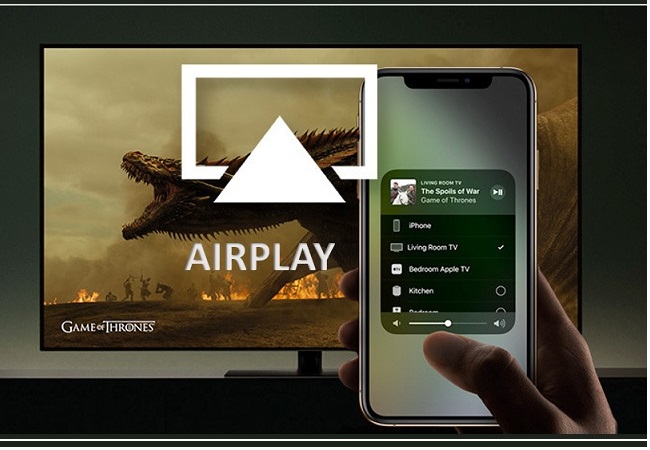 First, make sure your Android TV and your phone connects under the same network.
Now, go to Youtube and play any video you want to watch.
From the player, you will see a "casting icon".
Tap the casting icon and the TV will recognize and mirror the device in no time.
Conclusion
Although there are various options on how to mirror iPhone to Android TV. The methods above, in our view, are the easiest and most affordable after careful comparison. Please check constantly for this article as we will frequently update more tips on this topic.