When you take some beautiful photos on your iPhone, you are eager for sharing them on the web. However, transferring iPhone photos to computer sometimes can be rather troublesome. You have to plug in the cable, wait for your iTunes to sync it and finally export them on your computer. Nevertheless, it is not the best or at least the easiest solution. Luckily, this guide will introduce you a perfect way on how to transfer photos from iPhone to computer wirelessly, with which you can swiftly move your photos to PC without using USB cable.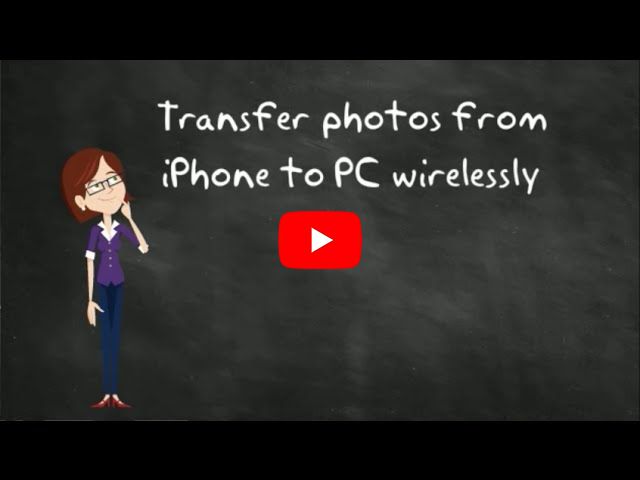 AirMore – the best wireless photo transfer program
This program is a professional management tool on web for different mobile devices. It allows users to wirelessly transfer files between iPhone and computer, such as photos, music and videos. Now follow steps below to wirelessly transfer photos from iPhone to computer.
Download
Type "airmore.com" on the web to download this app for your iPhone
Or download AirMore app from App store and install it on your device.
Connect iPhone with AirMore
Run AirMore on your mobile. Scan the QR code or hit your device name in Radar displayed on AirMore web.
Both your iPhone and computer are required to be connected in the same WiFi network.
If you connect devices in Radar, choose "Accept" button when a connecting notification box pops up on your handset.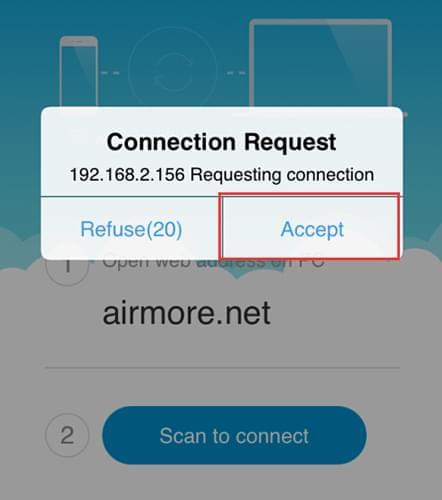 Transfer photos from iPhone to PC
Select "Pictures" tab on the left side, where you can see all the photos stored on your iPhone.
Choose those photos you need to transfer and click "Export" button, you can wirelessly transfer photos from iPhone to computer.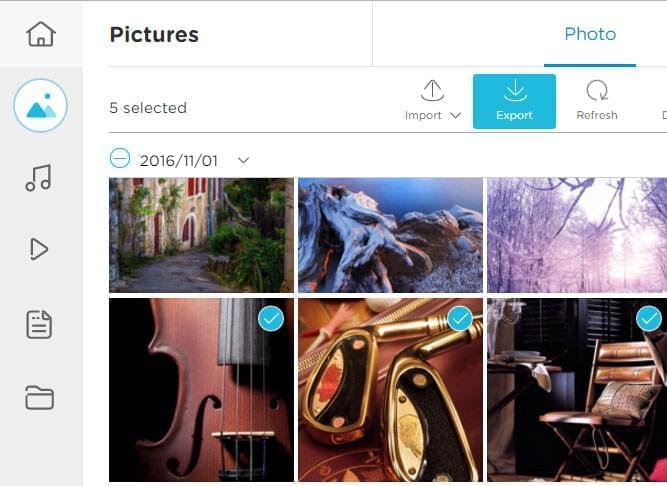 AirMore is also featured with other useful functions. You can use it to view them with its slide show utility. What's more, you are able to transfer videos or music between browser and device or even directly enjoy them on the web.