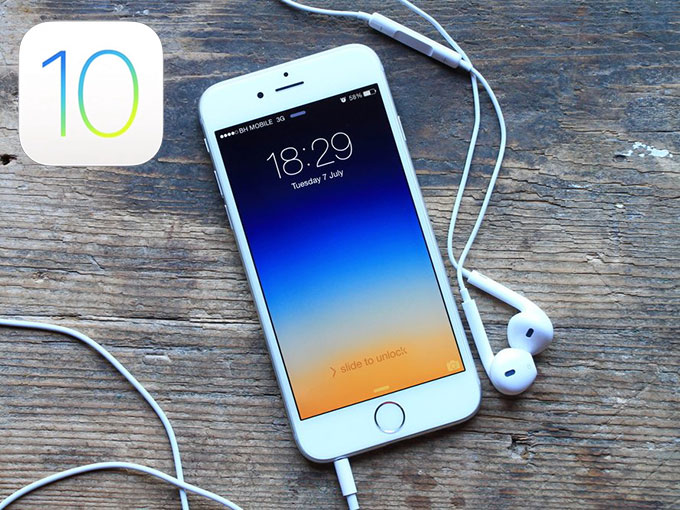 After a long time of beta test, today, iOS 10 has finally shown itself to the public. Now it is available for iPhone, iPad and iPod. If you don't plan to get the new iPhone 7/7 plus, which are running the latest iOS 10 already, then you need to upgrade your iOS device from the older version to the newest version manually. With the great new features of iOS 10, this update is really irresistible. This post will show the detailed steps to get iOS 10.
Things to Check before Upgrade
1. Your device is able to use iOS 10 operating system. Unfortunately, not all iOS devices have the option to update to iOS 10. Only iPad 4 or later, iPad mini 2 or later, iPhone 5 or later, and the iPod touch 6th gen can run iOS 10. Please check it before upgrade.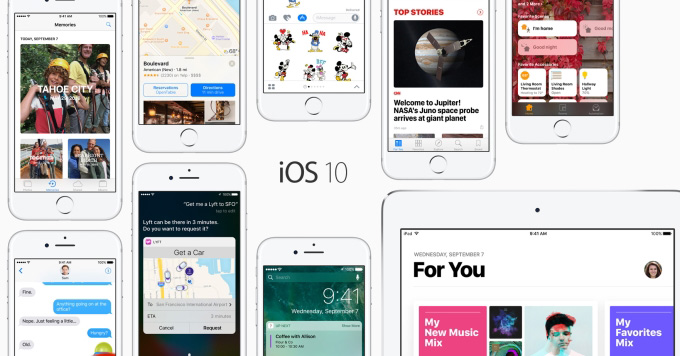 2. Important files have been backed up. Always make sure you have the important files backed up every time you upgrade your iOS. There are many ways you can do it, such as iTunes or iCloud. However, many people find the backup process of iTunes really painful and the 5 GB of iCloud storage insufficient to finish a full backup. Under this situation, AirMore will be helpful, which allows you to connect iPhone to PC without USB.
3. There is enough room for the upgrade. The newly-downloaded files will require about 2 GB of free storage space. Therefore, you'd better check on it to avoid the failure of upgrade. To do that, you may go to "Settings" > "General" > "Storage & iCloud Usage".
If the room is not large enough, you can use Apowersoft Phone Manager to transfer big files to PC and delete unnecessary files to free up more space.
4. All the apps are updated. As some apps, which used to work for iOS 7, 8 or 9, won't be able to work in iOS 10, it is necessary for you to update them to the new version which is compatible with iOS 10, especially those important financial or banking apps.
Two Ways to Upgrade to iOS 10
1. Over the Air
Once iOS 10 was released, there should come out a prompt notifying iOS users that the iOS 10 is available now. Just tap download and install it. If you ignored it when the notification pops up but want to install it later, you may tap "Settings" > "General" > "Software Update". The whole process will take a while. Take some patience and wait. After it is over, follow the instruction on the screen and start your new journey with iOS 10.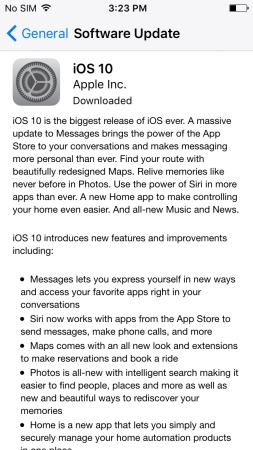 2. Use iTunes
Another way you can use to update to iOS 10 is using iTunes. But before that, you need to update iTunes to the latest version. After launching the application, click "Help", choose "Check for Updates" and install the new version. Then you can connect your iOS device to iTunes. When a window comes out saying a software update is available, download and install it. If it somehow doesn't show up, you may click the device and choose "Check for Update". Please don't disconnect your device until the process is done.