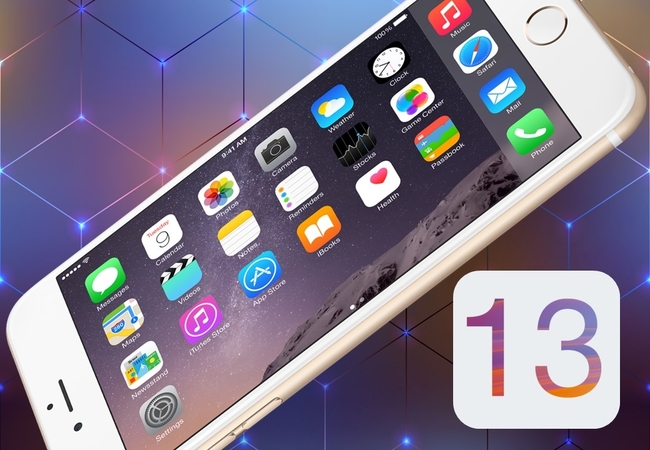 Typically, not all rumors spread out this early and quick. Although Apple had these new iOS features planned originally for iOS 12, the company then moved those features for iOS 13. Knowing a little about this new software, some interesting rumors showed up about features and changes that iOS users might expect on the said update. For that reason, updates on the forthcoming iOS 13 might be developed earlier than the release date. This update promises huge changes for iOS users to have a major remake on UI and applications. Read on to learn more about the updates and rumored features of iOS 13.
iOS 13 News and Rumors
Rumored Features in iOS 13
Early rumors of iOS 13 will be the updating of its interface as well as long unsettled changes aimed for the update. Listed below are some of the expected/rumored iOS 13 features.
Dark Mode: for the first time in iOS update history, a feature that iOS users desired for a very long time is the so-called dark mode. This feature enables users to adjust their iDevices for easier nighttime viewing.

Revamped Files App: only a few details are given on the revamped files app but Apple is said to be working on what it will look like.

Mail: additional option on Mail is expected to be part of the update so incoming notifications from a specific email thread can be muted.

New Characters on Emoji: while some of the emojis will not be available when iOS 13 is released, Apple will introduce new characters such as a flamingo, otter, sloth, people holding hands, snorkel, juice box, orangutan, ice cube, white heart, sloth, waffle, and many more.
Updates in iOS 13
iOS 13 is set to have a huge impact with its update even without the major features being pushed through. Now, Apple has rumors about iOS 13 leaks circulating around saying that iOS 13 will support macOS 10.15. This cross-platform support will let Apple offer a smooth user experience from both devices.
Other information about iOS 13
Right after the release of iOS 12, rumors are already circulating around about the next software update that iOS has to offer. Now that a few months passed, these rumors are now giving us a clear idea of what to expect when the next update comes around. These updates might include the lapses in accommodating some of the previous compatibility from Apple devices' list. This could simply mean that iPhone 6 and 6 Plus, iPad mini 3, iPad Air 2, and iPod Touch 6th generation might be the oldest iDevices on its compatibility list.
Expected Release Date
Apple's iOS yearly updates schedules on a very predictable timeline. However, the Apple Company will continue updating the new software by releasing updates through the rest of the year. Some are security patches and some nips, but users are hoping major feature changes are added along the way. For the last seven years, Apple has released the official build of its major updates in the middle of September. That is why we have here the expected iOS 13 release dates.
June 2019: Announcement and demonstration of Apple's iOS 13 at the Worldwide Developers Conference.
June 2019: A beta preview version is expected to be available for the developers.
July 2019: A public beta version is expected to be released for the users who sign up for an account.
July-August 2019: Updates for betas for the final version.
September 2019: Release of the final public version of iOS 13.
Conclusion
The amount of technology tucked into the 2019 regarding iOS update is fascinating, whereas iOS 13 is expected to be a significant upgrade over the previous versions. So let's just wait for its official release and enjoy its new features without expecting something big to prevent us from being disappointed.