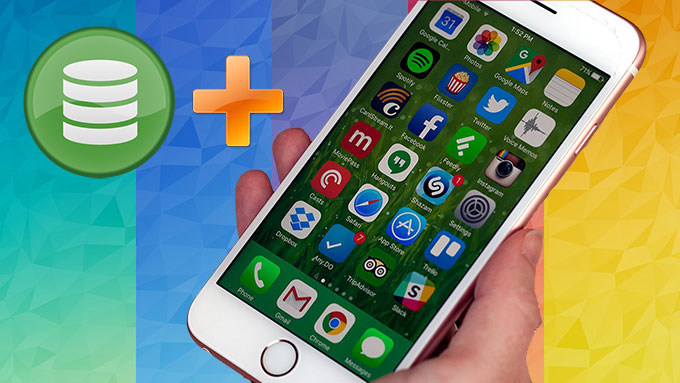 iPhone is considered as one of the most decent phone to use. But after a long-term use, you will run out of space for photos, movies, music, apps, videos, documents and more. There are times that you may find the 16GB or 32GB is not enough for everything you want to store. You might need a higher capacity iPhone to fit all your stuff. However, not all of iPhone fans are willing to spend extra dimes on the 64GB or 128GB models (Normally a $200 premium over the 16GB model). Rather than paying extra cashes for the new expensive model filled with more storage capacity, the way we could think of is to expand iPhone storage. All of the methods mentioned here will charge you fees, but they are much cheaper than buying a new iPhone. Check them below to alleviate your problems.
2 ways to add more storage to your iPhone
AirMore FlashDisk
Exactly, we are talking about a wireless storage device – AirMore FlashDisk, which comes with its own WiFi network. After you connect your iPhone to it, you can transfer data both ways, backup your iPhone to FlashDisk, stream content from the hard drive and more. In order to increase storage on iPhone, you have to transfer a part of large files from iPhone to your portable hard drive. But no worries, even you backup all the data onto the hard drive, as long as you bring it with you, you can still view all the collections of music, pictures, files and other data previously stored on your iOS device. Now follow the specific steps on how to use this wireless hard drive.
Turn on the FlashDisk, the drive produces its own WiFi signal like the router does. Simply open "Settings">"WLAN" on your iPhone, then connect to the hard drive's WiFi network beginning with "AirMore".
Run the app, you may tap the media, music or files both from iOS device and FlashDisk. Simply select all or part of them you want to transfer to the external drive and then cut to device. Within a matter of seconds, the transfer process will be accomplished.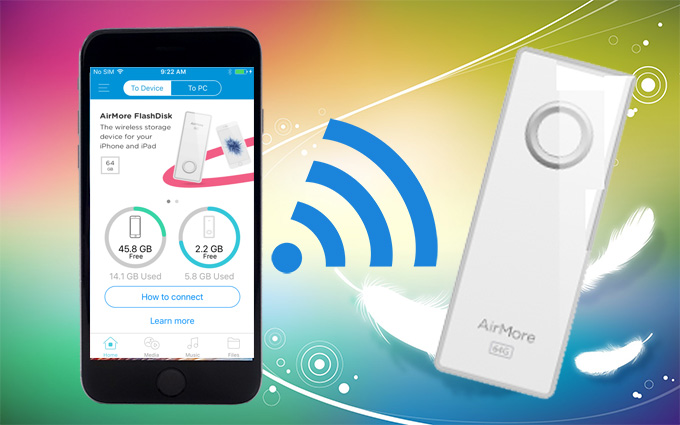 As you can see, it is easy to free up space on your iPhone/iPad with steps above. Likewise, you can stream media, view photos, access documents from your storage device on your iPhone. Another cool feature is that your iPhone can stay connected to a WiFi network while at the same time connected to the FlashDisk. Otherwise it is a big trouble to disconnect and reconnect repeatedly.
Two storage options: 32GB ($39), 64GB ($69)
Apple's iCloud
Another wise option to add storage to iPhone is using the cloud storage services such as Google Drive, Dropbox, etc. Apple's iCloud makes it worth considering, letting you store up to 5GB of data for free. If you want to have a full backup of your iPhone, you need to upgrade your iCloud storage to 50GB, 200GB or even 1TB. The price will start at $0.99 per month for 50GB space. Though it is much cheaper than AirMore FlashDisk, compared with the first method, this one is rather limited for users should take the internet connectivity and upload speed into consideration.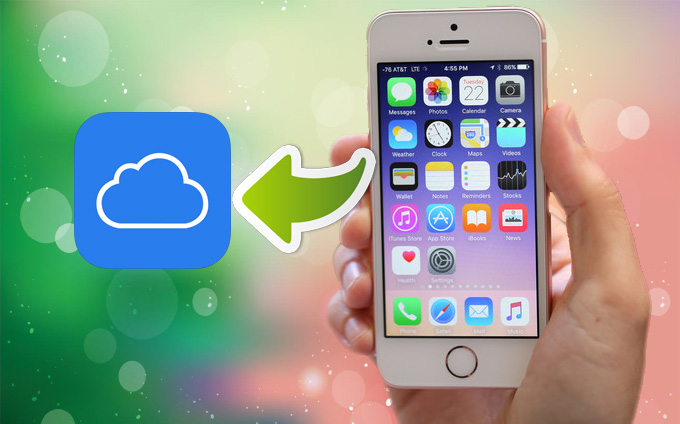 But what if the connectivity is not a concern for you, you can opt for this service and try to backup all your iPhone data and free up your iPhone. Simply go to "Settings" > "iCloud". After you log in with Apple ID, please tap "Backup" and slide to turn on "iCloud backup". Then click on "Back Up Now" to save the copy of your data.
Picking a favorite
Ideally, both of the two ways can add storage to iPad or iPhone without hitch, but they all come with various caveats. In terms of price and probability, the AirMore FlashDisk will be the best fit. This easy-to-use device is combined with the large storage space, expandable features and user-friendly app that can connect your iPhone to PC.