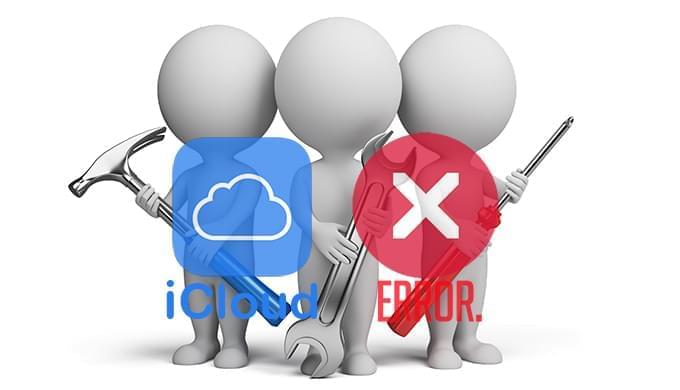 It's said that most of iPhone and iPad users can't wait to update their devices to the latest iOS 9.1 when Apple Inc. pushes the update message. The bad news is that an increasing number of users complain that they lose some important data including photos, SMS and call logs and so on when restoring iOS 9.1 devices via iCloud. This can be caused by a bug of iOS 9.1 or other minor issue. However, up to now, Apple Inc. hasn't figured out the exact reasons and is also not able to provide a solution. Now, this guide will offer you several solutions to iCloud backup not working in iOS 9.1.
Three Fixes to iCloud Problems
Change Relevant Settings on iPhone and iPad
There may be some incorrect settings which can lead to the failing to back up your iPhone via iCloud. So you'd better follow the steps below to change some relevant settings on your phone.
On iPhone, sign out and sign in again to see if your iCloud account is still in the normal state.
Reset Network Settings. Network problem can also give rise to the failure of iCloud backup. You may do as the steps say on the pictures below.
If the two solutions above don't work for your iPhone, you may have to delete previous backups in iCloud. Due to out of storage, some backups in iCloud cannot proceed. Therefore, delete backup to see if it works.
Switch off some useless apps in iCloud Drive to save more space. Tap on "Settings" > "iCloud" > "iCloud Drive", then you can disable unnecessary apps so that they will not back up automatically again.
If all the four solutions above are not able to solve iCloud backup problems, you might turn to a third-party tool.
Apowersoft Phone Manager – Professional Backup Tool for iOS Devices
This phone manager is very powerful as you can use it to manage, view, transfer, backup, and restore your data on iPhone and iPad. It can help you back up nearly everything including photos, videos, music, contacts, SMS, apps, notes, documents, books etc. In addition, you can also use it to record iOS screen. Follow the detailed steps to see how it works.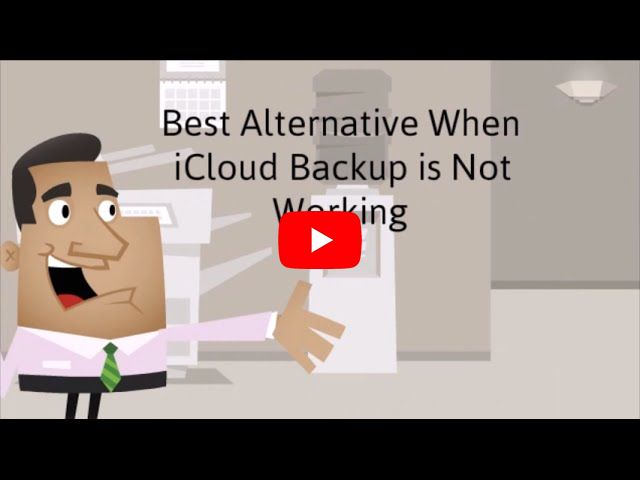 Search it on Google Chrome or hit the button here to download and install this desktop tool on your Windows PC.Download
Run it and connect iPhone or iPad to PC with attached USB cable. Before connection, please make sure you've downloaded the latest iTunes on PC. But you needn't to run iTunes when using this phone manager.
At this moment, a dialogue box may appear on your iPhone or iPad screen. Tap "Trust" to continue.
Once connected, the major information of your iOS devices will show up on the interface.
Then you can choose an object type to back up. For instance, if you need to back up some photos, you can click "Pictures" icon on the top. Select items you want to back up and then tap "Export" to transfer photos from iPhone to PC.
If you want to backup all data on iPhone, you can use the one-lick backup function. Click "Tools" > "Backup" > "Backup now", then your iPhone data will be saved to PC within seconds or minutes. It depends on the amount of your iPhone data.
Sometimes, you may not have USB cable at hand. Now, here's a free and wireless backup tool which is also a good choice when iCloud backup not working.
AirMore – Back up iPhone Data to PC Wirelessly
AirMore is a completely free transfer tool for iPhone and Android users. It allows you to transfer photos, videos, music, documents and other files between phone and computer.
Search AirMore on App Store or hit the button below to download and install this handy tool on iPhone.
On PC, go to AirMore Web by visiting "airmore.net" on Google Chrome, Firefox or Safari to load a clear QR code.
Set up iPhone and PC in the same wifi network. Run this app on iPhone and tap "Scan to connect" to scan the QR.
After connection, your iPhone information will appear on the web. If you want to back up iPhone photos to PC, you can click "Pictures" icon. At this moment, photos on your phone will display on the interface. Select items you need to back up and hit "Download" button on the top to save them on your PC.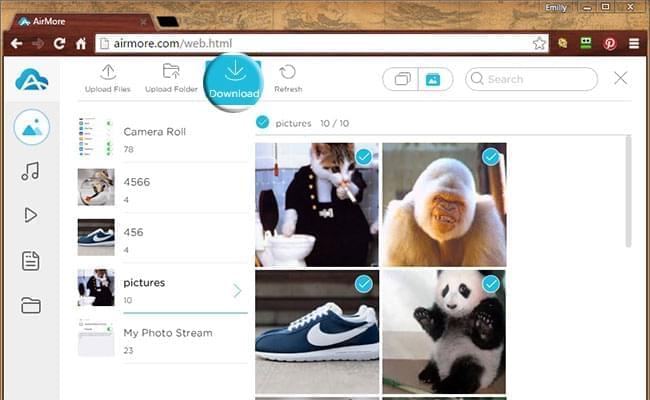 Conclusion
The three fixes may help you cope with the iCloud backup issue before Apple Inc. offers the final solution or the next update. And from the detailed introduction above, you have known that phone manager and AirMore are nice alternatives to iCloud. Though AirMore is free, it's not able to read iPhone's contact and message information for the limitation of Apple. There are also other alternatives, such as OneDrive, Google Drive. However, taking all aspects into consideration, Apowersoft Phone Manager will be your best choice.