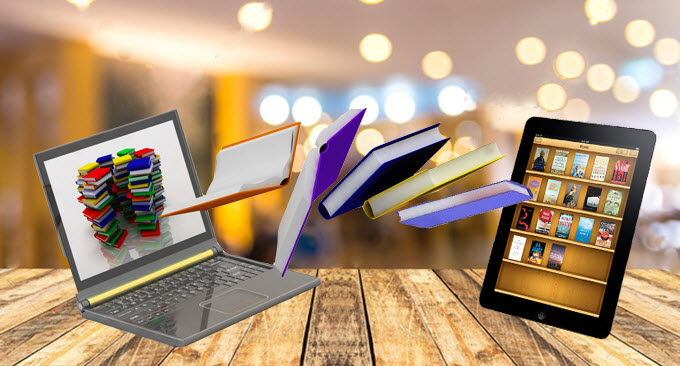 Reading is an essential part of our daily lives, and it helps us learn more about the world, strengthen our abilities and relieve stress. Nowadays, eBooks come out, which make reading much easier. There is no need taking heavy books everywhere, books are compressed into electronic version. We can read eBooks in front of the computer, as well as lying on the bed and reading books on iPad. But when we are enjoying an eBook on the computer and want to continue it on iPad, what should we do? Many iPad owners wonder whether there are some ways to transfer eBooks to iPad. Now, come and look at the answers.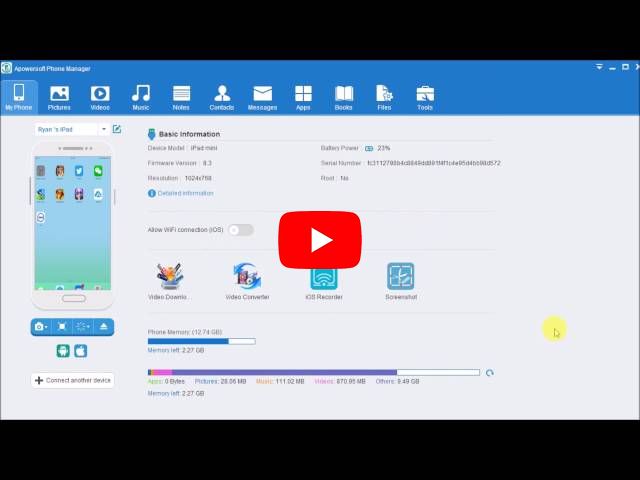 Transfer eBooks to iPad Without iTunes
There are lots of people searching for different methods to copy books to iPad. Here recommends a new way first.
Apowersoft Phone Manager is an application designed to manage phone files on PC, including iPad, iPhone and Android Phones. It could transfer pictures, videos, music, books, apps and contacts between your mobile and PC. What's more, you can manage many devices at the same time. Both linking with USB and connecting iPad to PC via Wi-Fi are available, which allow owners managing their devices better.
Now let's transfer eBooks to iPad with the following instruction.
Download the software on you PC by clicking the button below.Download
Open the software and use a cable to connect iPad to PC.
Tap on iPad and click "Books" on the window.
Choose "Import" and select the books you need, click "Open" to add books.

Now you get your favorite books on your iPad and can open to read it.
Pros:
The procedure is easy to follow.
You can add eBooks to iPad even there is no network, and the speed only depends on the size of your books.
The books stored in iPad previously will not be erased when you put into new books.
It has multiple connecting options, thus you do not need to worry about that the computer can't recognize your iPad.
Cons:
Mac users can't use this way to transfer.
Transfer eBooks to iPad with iTunes
You might be familiar with iTunes. It is a built-in app of Apple devices and helps you to download music, videos and sync data after connecting via USB cable. For iPad users, you can use iTunes to add eBooks on PC to iPad. Below are steps:
Utilize USB cable to link iPad with your PC. If it is the first time to link, a prompt might show up on your iPad screen, and then click "Trust".
Open iTunes on your PC and click "Books" icon on the top bar.
Tap on "My PDFs" on iTunes and drag the eBooks you need to the specified place of iTunes.
Click the device button on iTunes and choose "Books" on the "Settings" list.
Click "Sync Books" and select books you need and tap "Apply".
After you transfer eBooks from PC to iPad, open "iBooks" on your iPad and then you can enjoy reading.
Pros:
You do not have to care about network, because it can sync when you are offline.
Both Windows and Mac owners could apply this way.
Cons:
You have to use a USB cable to connect iPad to PC and sometimes you may encounter connection problems.
Conclusion:
With guide provided above, it becomes convenient to transfer eBooks to iPad. Comparing two methods, the former is better as it offers more options to users and it can be applied to more kinds of devices. And you can also use this software to import books from iPad to PC or delete books. With Apowersoft Phone Manager, mobile users can read more books and never feel bored. Moreover, you can use this way to transfer documents from PC to iPhone as well as exporting files between PC and Android phone.