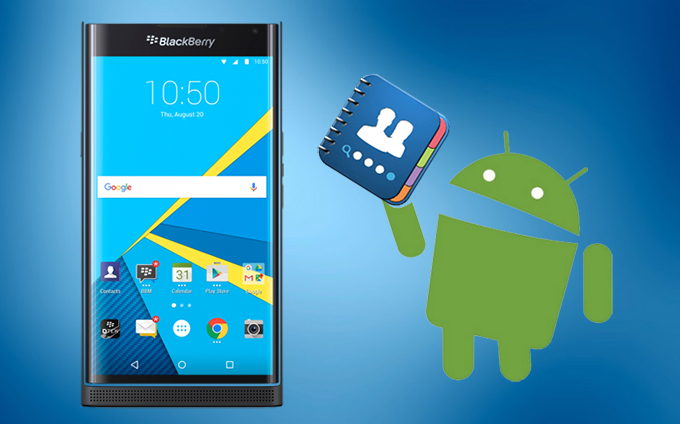 After adopting Android system, Blackberry improves its compatibility in some respects. We all know that the original closed system can hardly transfer contacts from Blackberry to Android or other models. Now, this new system is able to support more software to solve this problem, which really matters for business use. Here are two ways to move contacts from Blackberry to Android.
Transfer Contacts from Blackberry to Android
1.Convenient Transfer Tool – ApowerTrans
ApowerTrans is good at transferring files between phones in spite of different models. Through some simple steps, users can move contacts from Blackberry to Android and vice versa at a faster speed than Bluetooth.
Under the same network, use either Blackberry or other Android phones to scan the QR code of the other device. Users can also simply click the arrow icon in the right lower corner to connect in Radar. This tool can work without network as well: click the question mark in Radar and open "Hotspot" on the Android device, then make the other device to connect.

Find the "Contacts" and select the wanted ones on Blackberry to "Send". Above the contacts displays an input box for you to search for the contacts quickly. By the way, if you want to sync contacts from Android to Blackberry, just follow the similar steps.

You will find a red icon in the upper right corner, which means the transfer has been built. Tap the icon and enter into "History" to check the status.
Except for contacts, users can also move music, photos, videos and other files anytime and anywhere.
2.Powerful Transfer Software – Phone Manager
Phone Manager is a professional app to sync contacts from Blackberry to Android or vice versa. What's more, you can also move music, videos, photos etc. Various ways of connection will help you handle with different situations. This app includes lots of user-friendly functions such as making backup or mirroring your phone screen on PC.
Download the program on PC.
Launch the app on PC and connect both phones via USB cable. After connection, the app will be automatically installed on your phone. Next time you want to transfer, you can directly connect two devices via the same WiFi. You can click the pull-down menu to add new devices or switch devices.

Press "Contacts" from Blackberry to choose and "Export" contacts to local folder on PC. Three forms are available for you. Then switch to your Android device, click "Import" to sync the contacts you just exported. Then you will find them on your Android device.
Conclusion
Both programs are adept at syncing contacts from Blackberry to Android. These two tools apply to different conditions. If you prefer to operate on PC, you can choose Phone Manager. While if you want to transfer contacts between two phones directly, ApowerTrans will solve your problem.