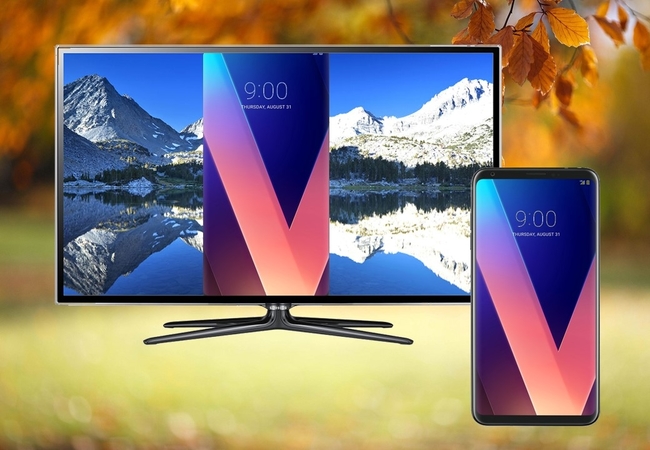 Nowadays, people tend to use mobile phones for entertainment more than computers, especially when they are commuting. Mobile phones can provide the same quality and function as well as desktops, but because of the small screen size you may also want to stream your phone contents to your PC or TV to get a better visual experience. If you have an LG phone and you want to mirror it to your TV to enjoy a bigger screen, here are some tools you can rely on. Luckily, these tools are available online and some are free to assist you. Proceed to learn how to mirror LG phone to TV.
Three ways to mirror LG Phone to TV
ApowerMirror
The first of the tools that we recommend you to mirror your LG phone to smart TV is ApowerMirror. This is a wonderful cross-platform tool supporting Windows, Mac, iOS, Android, and even Android TV. It has a nice clean interface, which makes it easy to use. Aside from screen mirroring, ApowerMirror also provides a lot of features such as taking screenshots, recording phone screen, annotating and more. Just follow the simple guide below to mirror LG phone to TV using ApowerMirror.
Download the app on both your TV and LG phone.
Connect your LG phone and PC to the same WiFi network. Open the application on your LG phone, and tap the blue "M" button to search for available devices.
Then you will be presented with a list of devices. Choose the name of your TV to connect. Or you can just connect by scanning the QR code which will appear on your TV.

Once the connection has been established, your phone screen will be mirrored to your TV immediately.
LetsView
When it comes to screen mirroring LG phone to TV, LetsView is also one of your best choices. With this device, you can cast your LG phone's screen to your TV without any hassle. Moreover, you can stream phone videos, watch phone movies, browse phone photos and many more on your TV. Here are the guidelines for how this tool works.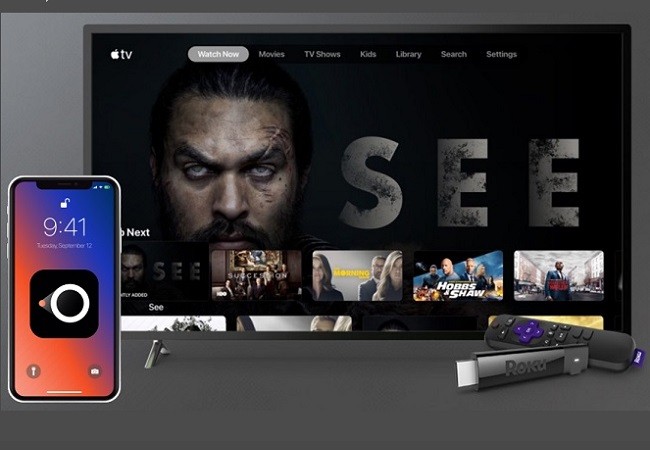 Download LetsView both on your LG phone and TV. Also, connect your LG phone and TV to the same WiFi network.
To link both devices, open LetsView.
Wait for the device to search for your TV. Once your TV is detected, tap the name of your TV, then your LG phone will be immediately mirrored to your TV.
Reflector 3
The last screen mirroring program that can help you display your LG phone screen to TV is Reflector 3. As it is the latest and most recently updated version of the Reflector series, you will find new and improved features and enjoy a better user-experience. It allows you to connect LG phone to TV with the help of a PC and an HDMI cable. To start mirroring your LG phone to your TV, simply follow the steps below.
Install the Reflector 3 program on your LG phone and PC. Connect both devices via the same WiFi network.
On your LG phone, open the app and tap the "Menu" on the top left corner of the screen.
Tap "Cast Screen/Audio", and then choose the name of your PC to cast your phone to your computer. Then your LG phone will be streamed to your PC.
Lastly, connect your PC to your TV via an HDMI cable. Then you will see your phone screen on your TV.
Conclusion
The above-mentioned tools are helpful for you to mirror LG phone to TV. They are easy to use, and even newbies can handle the mirroring process. However, if you are looking for a tool that does not only allow you to mirror your phone screen to TV but also can mirror your phone to PC, I highly recommend you use ApowerMirror. It enables you to easily mirror your phone to your computer, and it has a lot of extra features like screenshots, video recording, annotations and many more.