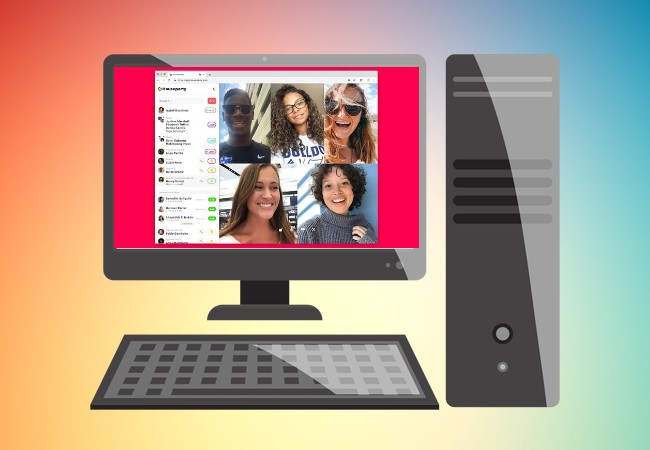 Houseparty is an application that you can connect with your family and friends via video calls and chats. It can include up to eight users at once so you will be able to enjoy its amazing features like playing game together with the people you are talking to. However, this app does not provide a desktop version. Continue reading this article to learn how to use Houseparty on PC.
How to use Houseparty on PC
Use Houseparty on PC via Chrome
Proceed with creating your account then enable your microphone and camera.
After adding a contact, click the "JOIN" button beside the contact's name to make a call or send chats.
Note:
You can connect with your friends by sending your profile's link or through the search bar on the upper left corner of the interface.
Run Houseparty on PC via ApowerMirror
Although you can use Houseparty on PC via Chrome, it cannot be used as an app on Windows. Luckily, there are screen mirroring apps like ApowerMirror that can help you run Houseparty on PC. ApowerMirror is available on Android, Windows, Mac as well as on iOS, so you will not have any trouble using it.
Note:
Make sure that your PC and mobile device are connected to the same network.
For Android
Get ApowerMirror installed on your phone and PC. As for the Houseparty app, go to your Google Play Store to download it.
Launch ApowerMirror on your PC and on your Android phone/tablet.
Mirror your mobile device to your PC by clicking the blue "M" button on your phone's interface.
Tap the name of your computer and proceed by clicking the "Phone screen mirroring".
To successfully use Houseparty on Windows PC, launch its app on your phone/tablet then start making calls.
Note:
Other than the wireless connection, you can also use the QR code, PIN code, or USB cable method to connect your devices.
For iOS
Same as above, install the ApowerMirror app on your iOS device and PC. After that, download the Houseparty app to your phone.
Open the ApowerMirror app on your iPhone/iPad and PC.
Go to the Control Center on your iOS device, and tap "Screen Mirroring" and then the name of your computer. Your phone's screen will be mirrored to your computer afterward.
Open Houseparty app and enjoy talking with other people on a much bigger screen.
Get Houseparty on PC with LetsView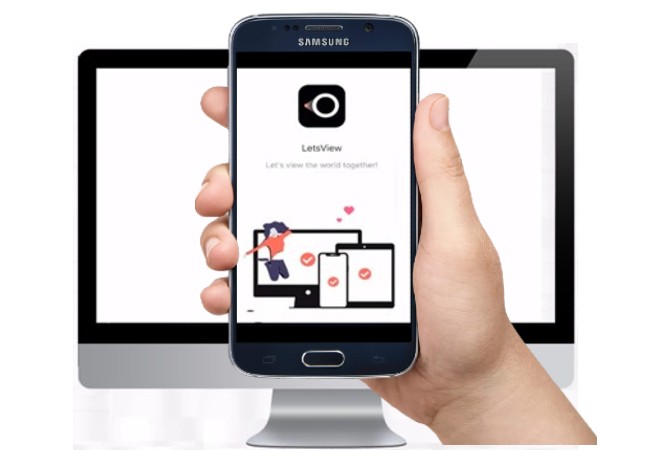 This time, learn how to use Houseparty on laptop or desktop using another app. LetsView is a perfect tool if you are looking for an app that connects your devices instantly. Before we start, just make sure to connect your Android/iOS devices and computer under the same network. Below are the steps on how to get Houseparty on PC for Android and iOS users.
For Android
Run the LetsView app on both devices.
Click the name of your PC from your Android phone's screen. Then, tap "Phone Screen Mirroring" and finally, tap "Start Now".
Once your phone's screen has been displayed on your PC, you can continue running the Houseparty app.
Remember:
In the event that your phone could not detect your PC, you can try using PIN and QR code methods.
For iOS
Download LetsView on your computer and iOS device, then sign in to Houseparty on your iPhone/iPad.
Open the LetsView app on your iOS device and look for your computer's name.
Select your computer then go to your device's Control Center and click "Screen Mirroring". Once done, select your PC's name to start mirroring.
Open your Houseparty app and talk with people while doing something on your PC.
Conclusion
Don't worry about not being productive while talking with the people you love simultaneously. Whether you use Houseparty on PC or laptop, with either of the two apps above, it is possible. But if you are looking for something that does not only let you use limited methods of connecting your devices, I highly recommend using ApowerMirror.