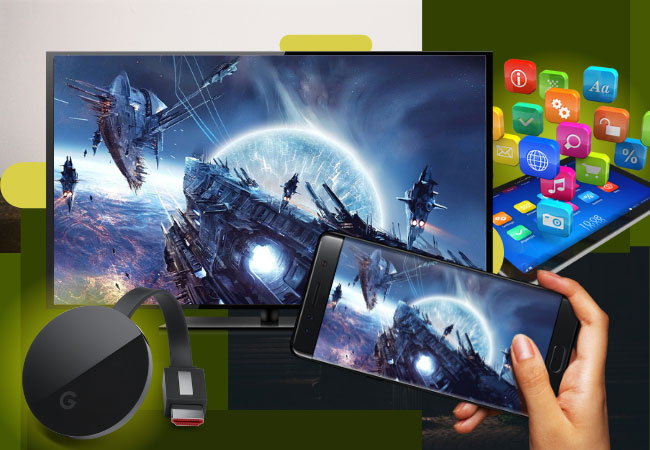 Chromecast, developed by Google, is a great media-streaming device that allows you to stream photos, music and videos on a larger screen such as a television. If you want to stream your favorite movies from your phone to TV, it will be easier with a Chromecast dongle. However, since Google manufactures this device, it is more compatible with Android phones. If you are an iPhone user who wishes to have that privilege as well, this article will explain how to easily mirror iPhone to Chromecast.
How to Screen Mirror iPhone to Chromecast
LonelyScreen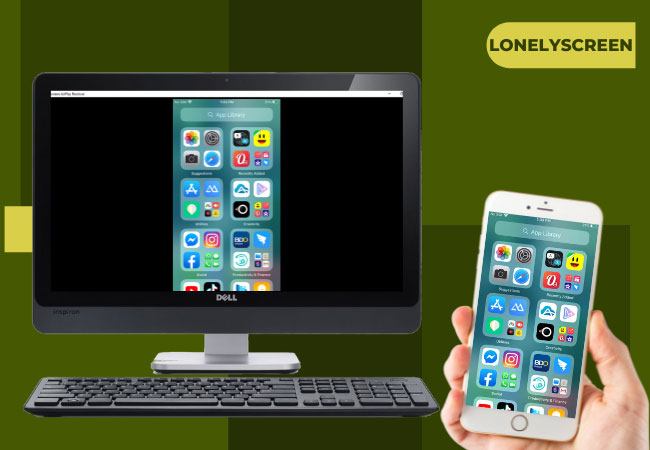 Screen mirroring apps appear to be widely used by a large number of people to mirror iPhone to TV, what you can do is to use an app, such as LonelyScreen, which is supported by Chromecast. This app can cast your PC to the TV, then mirror iPhone to PC. This program serves as an AirPlay receiver for Windows and MAC. With this, you can display your iPhone or iPad screen to your PC. Here's a detailed step-by-step procedure to screen mirror iPhone to Chromecast.
Connect your Apple device, PC and Chromecast to the same Wi-Fi server.
Install and run the app on your PC and then launch Chrome, look for the menu then click "Cast".

Click the arrow beside "Cast to" and select "Cast desktop". Then, choose the name of your Chromecast.
Now that your PC is displaying on your TV, proceed to the process of mirroring your iPhone to the PC. Just keep the program running on your PC.

On your iOS device, tap Airplay Mirroring or Screen Mirroring, choose LonelyScreen and you should be able to stream iPhone to Chromecast.
Users Tip: You can also use LetsView to mirror your iPhone to PC. This app offers high-quality resolution when watching movies on a much bigger screen. What's more, it is totally free!
Pros:
Supports Airplay Mirroring.
Casts your iPhone to TV via Chromecast.
Good for demonstrations and presentations.
Cons:
Takes a while to reflect the activity on your iPhone to PC.
Google Home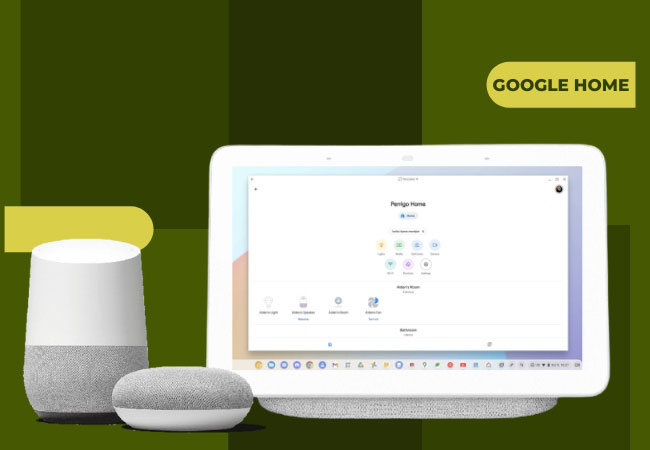 Another software that can cast your iPhone to a TV screen is the Google Home app. This app is an all-purpose program that enables you to stream audios and movies available on your iPhone. Unlike the first tool, this tool allows you to cast your iPhone directly to the TV. One of its main features is its capability to detect and control a compatible device from a distance, such as a Smart Speaker. You can also access content from other Chromecast enabled apps on iOS including Netflix, YouTube, Hulu, Spotify and much more. Follow the steps listed below to cast iPhone to Chromecast:
Download Google Home app from the App Store.

Ensure your Chromecast is awake and set up. On the top right corner of your iPhone a you will see a Cast icon.

Tap this icon and choose which Cast device you would like to reflect the content of your iPhone.
Finally, your TV will load the video or music from your iPhone.
Pros:
Links compatible devices such as Chromecast devices.
Can cast iPhone to TV directly.
Can pause and play audio and video streams.
Cons:
The file size of the app is very large.
Conclusion
In summary, the two methods mentioned above, using Lonely Screen or Google Home, allow you to mirror iPhone to Chromecast effortlessly. Simply select which one suits your needs the best. LonelyScreen is a light-weight app, it is recommended for users who just want to mirror their iPhone on a bigger screen such as when showing a demonstration. Google Home lets you cast your iPhone to the TV directly without needing a PC. This method is the best option for streaming videos and audios on your TV.