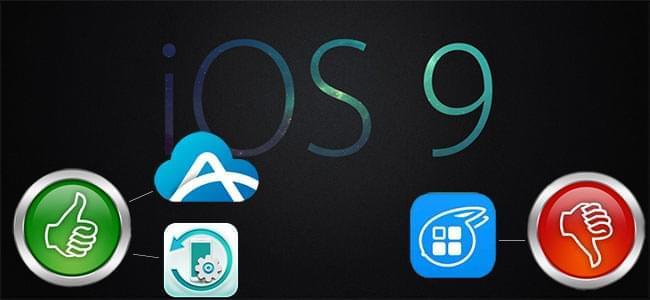 Generally speaking, iTools is a nice management tool compared with iTunes. It's free and easy to operate which makes it popular among iPhone users. However, since Apple unveiled its latest operation system – iOS 9, many users began to complain about the problem of iTools not working for iOS 9. You may wonder how to fix this kind of problem. In fact, you needn't to. Here are two superb alternatives to iTools which can support iOS 9 perfectly.
Superb alternatives to iTools
1. Free and wireless management tool
2. Professional mobile devices manager
AirMore – manage your iPhone data wirelessly
It is a free and powerful handsets management tool based on web which completely supports both iOS and Android devices. If you want to get out of trouble about iTools error, then you can follow steps bellow to use this handy tool.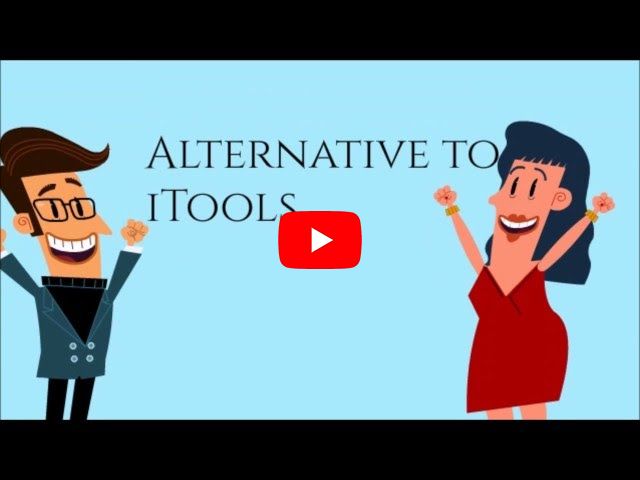 Download and install
You can search "AirMore" on Apple Store to download and install this smart app on your iPhone.
Connect iPhone to PC
Instead of using USB cable, AirMore allows you to connect iPhone to PC with Wi-Fi. Before connection, please set up your phone and PC in the same Wi-Fi.
Go to AirMore Web by visiting "airmore.net" and a clear QR code will be loaded.
Run this app on iPhone and tap "Scan to connect" to scan the QR on computer.
How to use AirMore
Once connected, your phone's main information will show on the interface. And you can manage your iPhone data now. For example, you're able to enjoy picture, music, videos, documents and files of your phone on web and you can transfer all iPhone data to PC wirelessly. In this way, you've made backups of your iPhone so that you can restore your phone in case something unexpected happens. You can also transfer data from PC to iPhone, such as photos, songs, videos, etc.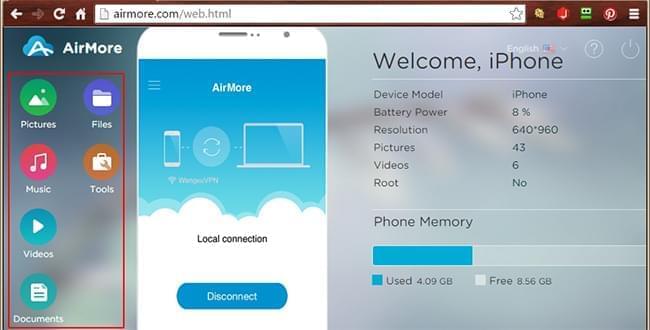 Pros:
Free for all.
No USB needed.
It's pretty easy to use.
Cons:
It needs network connection.
If you prefer to use a more splendid and efficient way to manage your iOS devices, then you may be infatuated with another tool for desktop. With it, you're bound to shake off the trouble of iTools not working.
Apowersoft Phone Manager – manage everything on iOS devices effortlessly
The functions of this manager is similar to that of iTools, nevertheless, it's more powerful and excellent than iTools. First, it barely appears the problem of crash. Whatever your phone system is, iOS or Android, this phone manager can run quite smooth. Second, rather than having to download iTools on your PC and iOS device, you need only to download Apowersoft Phone Manager on your PC. Third, with skilled technicians and a mature team, this software possesses better stability and transfer speed. Now, let's see how this amazing tool works.
Download and install it on your PC by tapping the download button here.
Run it and connect your iPhone or iPad to PC with attached USB cable.
Tap "Trust" when your iOS device pops up a window and then a clear interface with your device's information will emerge.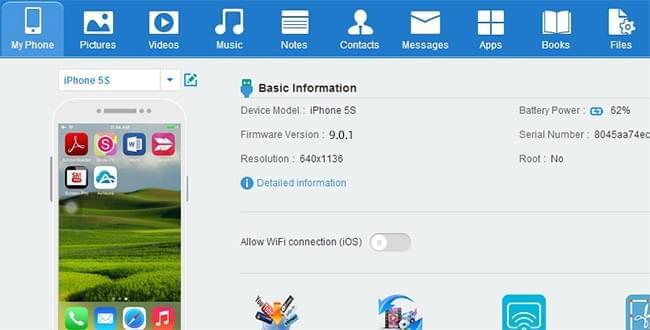 After connection, you can manage all data on iPhone or iPad with ease, such as picture, videos, music, contacts, messages, and apps and so on. For instance, if you want to transfer photos from iPhone to PC, you could perform like this. Click the "Pictures" icon on the top and choose items you want to transfer. Then hit the "Export" button to export them to your computer.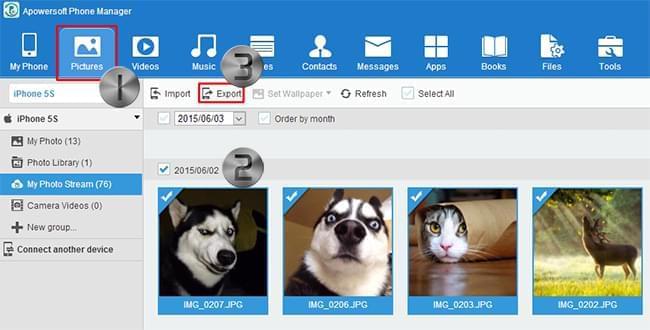 Tips: This tool also provides you with the function of making backups with just one click. Hit "Tools" > "Backup" and choose files you want to backup. Then tap "Backup now" to back up your data to PC.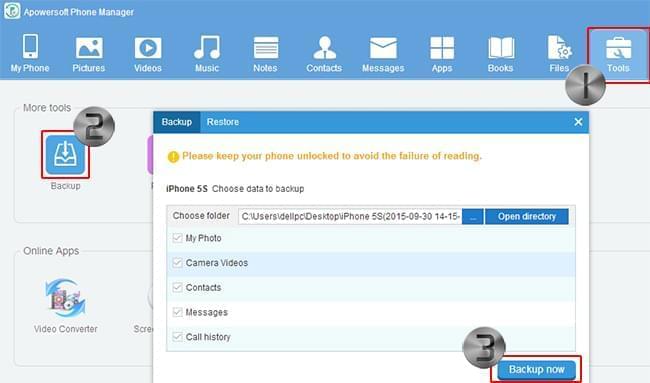 Conclusion
From the introduction above, we can know that both AirMore and Apowersoft Phone Manager can help you to manage your iOS devices in a breeze which could free you from the issue of iTools collapse. Actually, there are many other notable features about these two apps. You may check it out now to see which one you prefer.