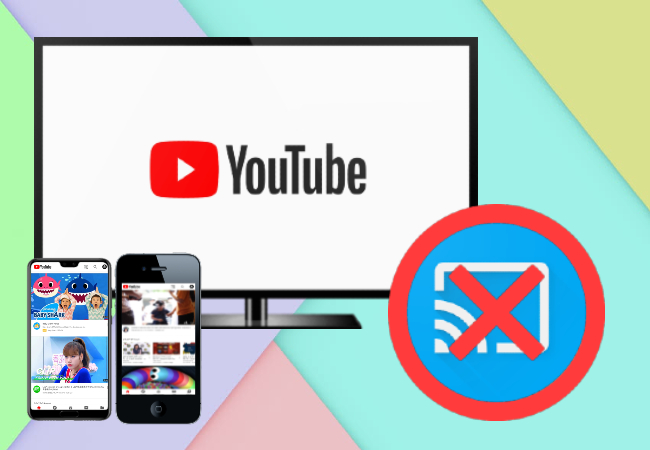 Casting YouTube to TV will give you a different viewing experience that can truly satisfy your eyes while watching. However, behind the comfort and satisfaction, small problems exist. Thus, this article is written to help you at times when YouTube cast to TV not working.
How to fix YouTube not casting to TV
General methods to fix YouTube not casting to TV
There are several reasons why YouTube is not casting to your TV. In order to know that, learn the basic troubleshooting steps below.
Check your mobile device or computer and TV if they are connected to the same WiFi network. Afterward, try casting again.
If the problem persists, try restarting your device.
Relaunch the app or browser and retry connecting it to your TV.
Note: If none of these help you identify why YouTube not casting to smart TV, you may also try to clear your device's cache or force stop the app.
Fix YouTube not casting to TV like Roku, Samsung and Fire TV
Other than the steps above, there are also ways that might help you resolve issues on streaming YouTube from your phone to different kinds of TVs.
Fix Youtube not casting to Roku
Casting YouTube to Roku is easy as long as your devices and WiFi network are working well. However, there are also problems that can't be fixed by that. You might as well try the other ways.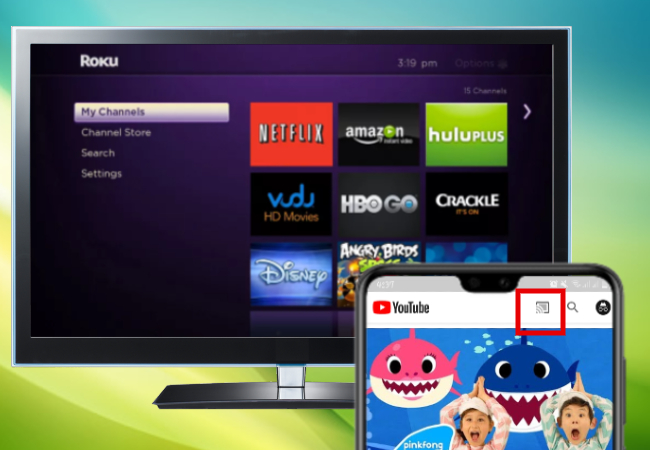 Try resetting your phone and Roku. Then, open the YouTube app and connect your account.
This time, try casting your YouTube to TV by tapping the cast icon on the YouTube app's main interface.
If YouTube cast to Roku not working still, try to manually link your phone's YouTube app to TV by going to the settings then click "Watch on TV".
The app will require your PIN-code and it can be found on the streaming device. So, open the settings on your TV's YouTube app and find the "Link with TV code" option.
Once the code appears on your screen, enter it in the PIN code box on your phone.
Fix Youtube not casting to Samsung TV
YouTube does not support some of Samsung TVs so you can no longer cast your Youtube app from your phone directly to it. But, you can still enjoy watching YouTube videos by following these steps.
If YouTube cast to Samsung TV not working, try downloading a third-party app on your phone like Smart View. Samsung phones have built-in Smart View so you can use it directly.
Once you have it, open your TV's built-in Smart View.
Next, open Smart View on your phone and wait for it to detect your TV.
Lastly, click your TV's name to build a connection. After that, open your YouTube app and play as many videos as you like and it will be mirrored to your TV.
Note: This only works for Samsung TV released from 2011 to 2016. As for the latest TV version, they use the SmartThings app.
Fix Youtube not casting to Firestick
If you have a Fire TV and YouTube cast to Firestick not working after multiple tries, you should step up the process by following the tips below.
On your TV, open YouTube.com.
There will be a prompt on your screen. Choose between Amazon's silk or Firefox browser and download it.
After that, open the YouTube app on your phone, and click the cast button. Tap the name of your TV to start.
Remember: You may also cast the YouTube app from your phone to TV by manually connecting YouTube on both devices.
Alternative tool – ApowerMirror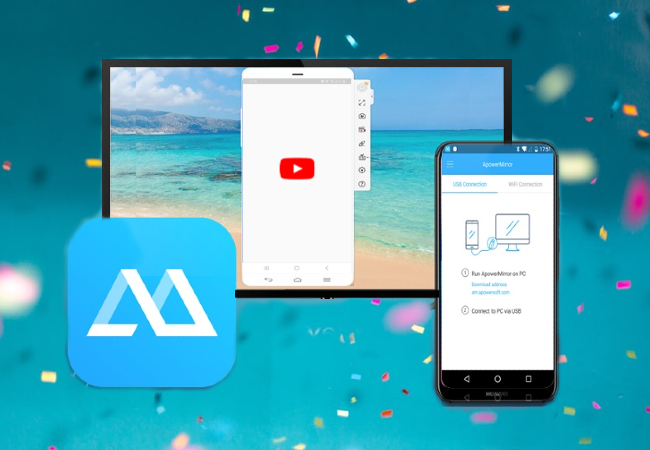 Another way to effectively resolve your casting issues is using ApowerMirror when YouTube cast to TV not working. It's an excellent mirroring app that is packed with various features for you to get an amazing viewing experience. Just open a browser on your phone, and go to YouTube website, find the video you want to stream to your TV, then you can enjoy it on TV. Although this tool has a lot of features, it is intuitive and does not compromise the quality of your videos mirrored to your TV.
Conclusion
You do not need to worry about casting your devices on various kinds of TV because there are various ways to fix YouTube not casting to TVs. On the other hand, if you do not want to complicate the situation, why not try using ApowerMirror? Regardless of how big or small the problem is, this tool will absolutely find ways for you.