AirMore can not only help you to transfer music between mobile device and PC in a fast way, but also allow you to manage all the songs of your device on the web. Now let's see how to use AirMore "Music" function.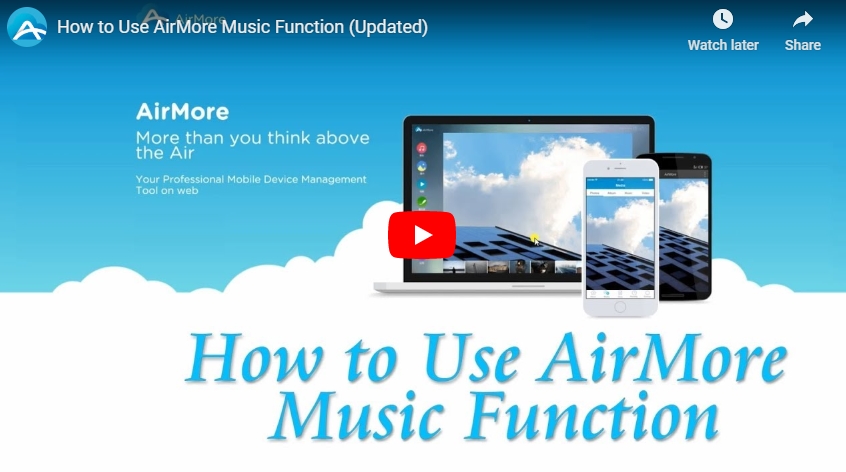 Introduction to AirMore Web Music Function
Transfer Music
If you want to transfer music from mobile device to computer, you may:

Click the "Music" icon on the left side of AirMore Web.
Select the songs you'd like to transfer.
Click the "Export" button on top.

If you want to transfer music from computer to mobile device, you can:

Click "Import" button and select "Import Files" or "Import Folder".
Choose the songs to transfer.
Click "Open".

An easier way is to directly drag the songs into the browser.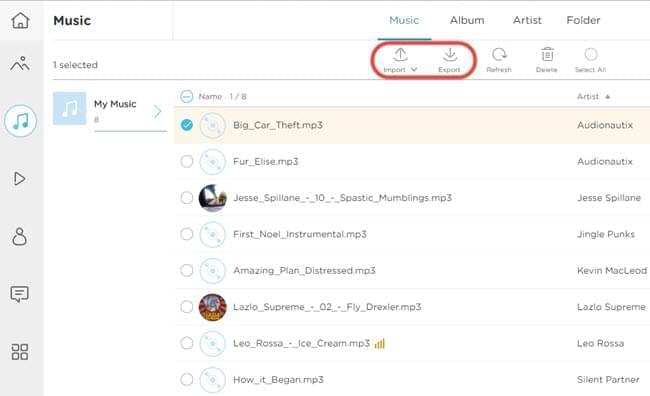 Delete Music
If you want to delete multiple songs, please:

Select the songs.
Click "Delete" button on top.
Click "Yes" to delete.

If you want to delete a single song, just click the "Delete" icon behind the song's name.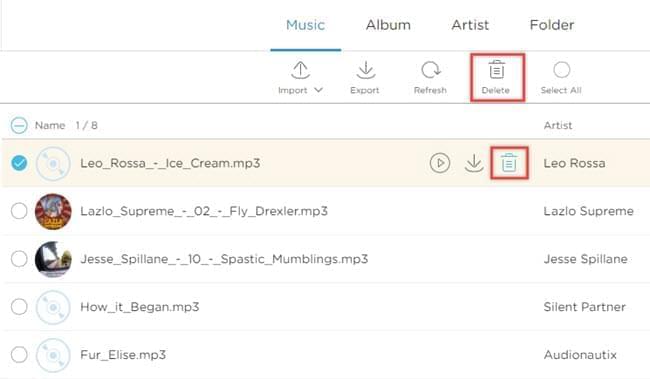 Play Music
AirMore enables you to listen to the music of your phone from the web, without downloading. To play a song, you can double-click it, or click the "Play" icon behind it. While you are listening, you can:
Play/Pause.
Play previous/next one.
Change playing mode: repeat all, repeat song, or shuffle.
Drag the progress bar.
Adjust the volume.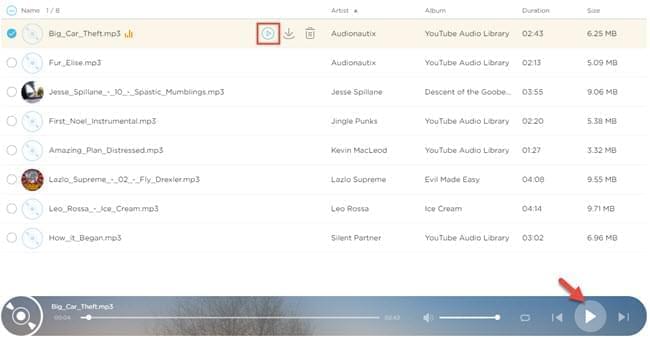 Check Music Info
On AirMore Web, you can see the songs' detailed information, including name, artist, album name, album cover, duration and size.
View Music in Different Modes
To meet your needs, AirMore Web provides four different browsing patterns:
View by list.
View by albums.
View by artists.
View by folders.
You may click the icons at the top to change the way of accessing music files.

Search Music
To search for one song among numerous songs is like to look for a needle in a haystack. But don't worry. You only need to type in some information into the search box, which is on the right corner of the web AirMore interface, the relative songs will show up rapidly.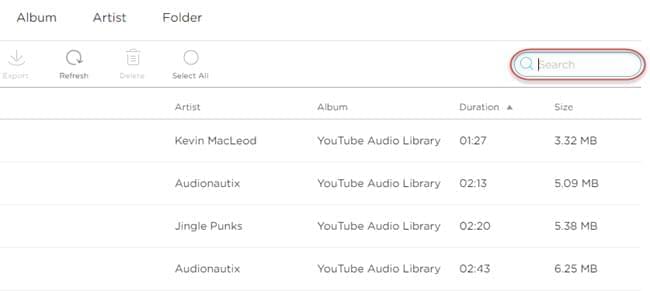 After reading the above introduction, you can see that AirMore "Music" feature is really great. You may try it by yourself! Besides, if you want to set a song as your phone ringtone, you can use Phone Manager (also called ApowerManager) under the "Tools" tab on the home page of AirMore web. Or if you want to record audios and transfer them into your phone, Audio Recorder tool is a nice choice.