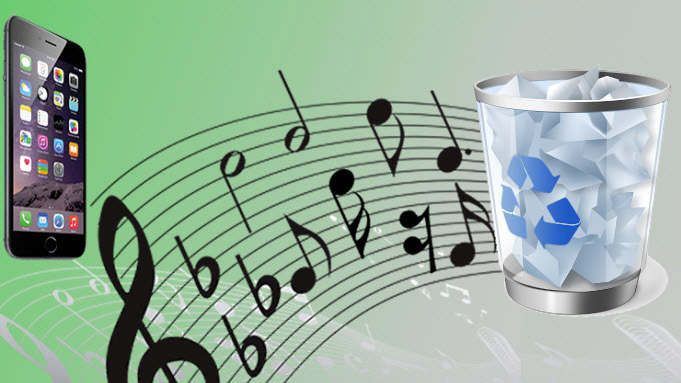 To make your iPhone's ringtones different from others, you can buy them available on the iTunes store or add the customized ringtones from your favorite MP3s. Adding ringtones on your iPhone is one of the easiest ways to personalize your smartphone besides changing the theme or adding user-preferred wallpapers. Albeit small in terms of file size, these ringtones can take up some precious space on your iPhone.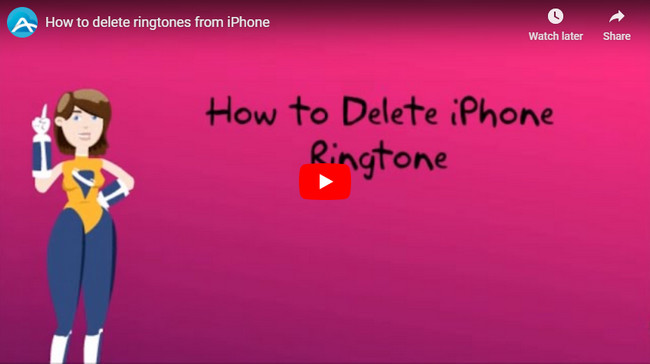 Given this, there will come a time that you will have to delete iPhone ringtones. It is impossible to delete the built-in tunes from your iPhone. But luckily, the ones you've added can be easily removed. When your phone's storage space runs out or those ringtones come obsolete, it's time to eradicate them and replace with new ones. Below are the two methods to remove your unwanted ringtones, check them right now.
Easy Methods to Remove Ringtones from iPhone
ApowerManager
The program is a one-stop phone management program made fully compatible with all iOS smartphones. You can use it to manage all your mobile files including photos, videos, music, ringtones, messages, documents, apps, bookmarks, contacts and many more from your phone to PC or vice versa.
To easily delete ringtones from your iPhone without those complicated set-ups and technical instructions, then the ApowerManager got you all covered! It's very easy to use this tool even the novice users wouldn't find it hard.
Download and install the application on your computer.
Open the program and connect your iPhone to PC via the USB cable. After successful connection, click the "Music" icon located on the main interface.
On the left panel, click "Ringtone" which is situated just below "My music". Select the ringtones you wish to remove by marking each box.
Hit the "Delete" button on top to remove them on your iPhone.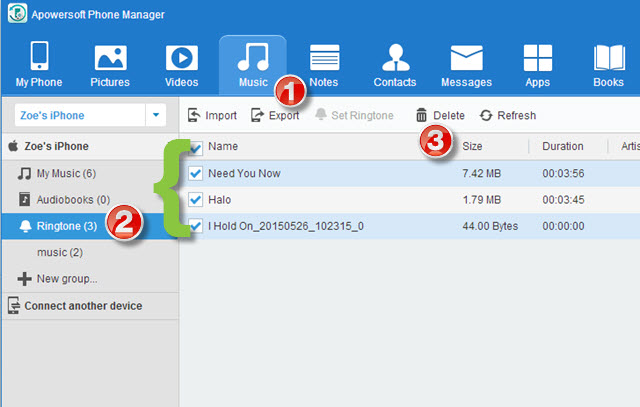 Besides being able to delete iPhone ringtones, it can also add ringtones to iPhone. Indeed, this is very convenient for which you can use the same application to remove the outdated ringtones and then replace them with newer ones. Moreover, you can do batch deletion of ringtones as well as set a specific audio file to be your default tone.
Delete Ringtones from iPhone with iTunes
If you are an iPhone user, it is no doubt that you have iTunes already installed on your computer. You can equally use iTunes to remove unwanted ringtones from your smartphone. If you haven't got iTunes yet on your computer, simply install this free application but check out the system requirements first to ensure that your PC can run the program smoothly.
To remove ringtones from iPhone using iTunes, just go with steps below:
Launch iTunes on your PC and connect your iPhone via the USB cable.
Click the "View" menu, and then tap on "Tones" from the drop down list. You should see all your ringtones in the new window.
Select a ringtone that you wish to remove and right click it, then hit "Delete".
Confirm your deletion and choose between "Keep file" or "Move to trash" when asked if you want to keep the original data.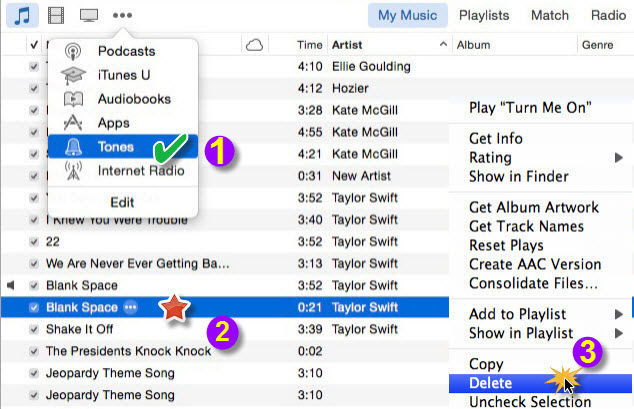 Cons: Although the iTunes method requires no use of additional programs, many users are reporting that some other "non-selected ringtones" are mysteriously removed from the device after phone synchronization.
There are many ways on how to delete ringtones from iPhone. You can use the native iTunes method if you don't want to install additional software on your PC, but you have to consider the disadvantages such as the loss of non-selected ringtones. Alternatively, you can use the Apowersoft Phone Manager that can efficiently delete, import and export ringtones from your iPhone with no fuss at all. It can likewise transfer mobile data within few scrolls and clicks plus the extra functionalities that come with it are deemed to be really useful.