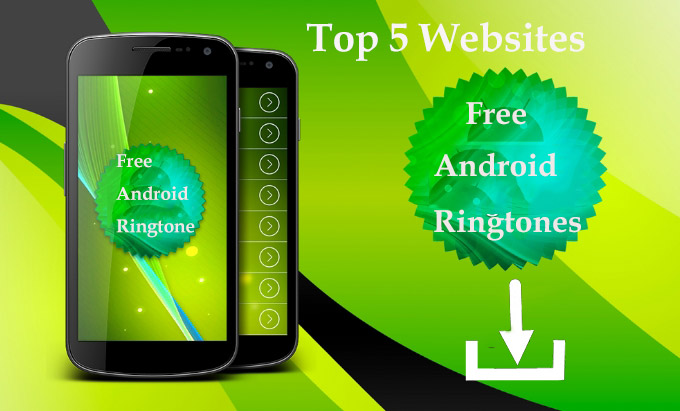 When you are tired of hearing the same ringtone on your phone when a call or text message comes in, it's time to find a new one. Hundreds of tracks are available and different websites offer free ringtone downloads for Android. Through these sites, you can search for the sound that will match your personal preference. Let's check out the list and find out the best websites to download ringtones for Android.
5 Websites to Download Free Android Ringtones
The first site that you can visit is ZEDGE. This site is one of the most popular websites among Android users because of the various choices that are absolutely free of charge. You can find the rock, classical, pop, electronics, and other music styles to match your tastes. To make searching easier, the page categorizes the songs accordingly. Furthermore, ZEDGE provides three ways to save your files, all of which are convenient. You can get free ringtone downloads for Android here by proceeding to the "Ringtones" tab and clicking on the file you want to open. After that, hit "Get ringtone" and a new pop-up will appear. Choose "download to computer", "send to mail", or "scan QR code" to successfully get it. Not only can you download ringtones, but you can also acquire themes and wallpapers for free.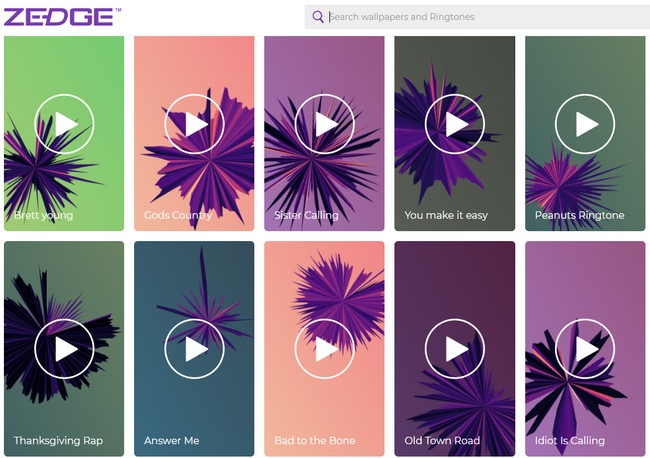 Another site that offers free ringtones for Android is CallBEAT. It contains an abundance of genres ranging from country to pop and rock. What makes this site recommendable is the fact that you can refine your search by inputting keywords in the search bar, making it extra easy to look for the music you want. There are also popular and featured ringtones for you to choose from.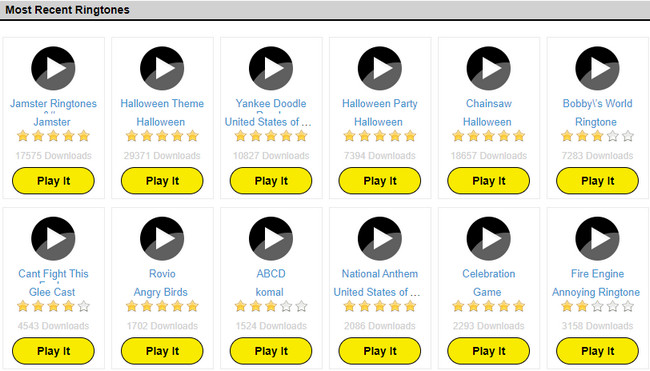 Aside from the two listed above, you can also use mob.org to download ringtones for Android. The page offers different resources that will help Android users customize their phones. It has games, mobile applications, live wallpapers, and themes that do not cost a dime. Impressively, it provides an infinite list of tracks that are great to assign as your call or message tone. You can comfortably hit the download button or scan the code to save the ringtones.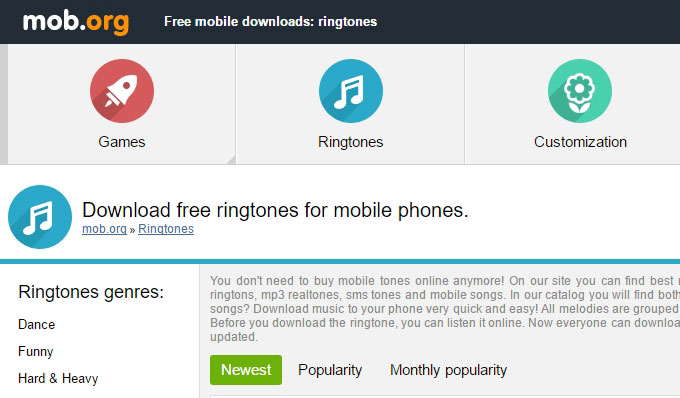 You can also go to audiko.net because this website is more than capable of giving you free Android ringtones. You can certainly finds lots of great music here. The great thing about this page is that you can make your own MP3 tones and share them with everyone. Therefore, if you don't want the available choices, you can effortlessly generate your own.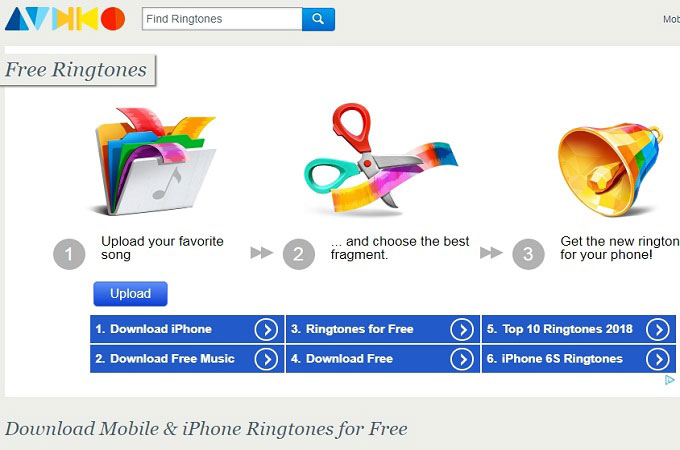 Last on the list is Tones7. You can save an unlimited amount of tones without having to pay for anything. Same as Free Ringtones, you can create your tones by uploading M4R or MP3 files. The site also manages to divide the songs into different genres. If you want to download free ringtones for android from there, click on the download button to save them to your PC. However, it does not offer a direct download to your Android.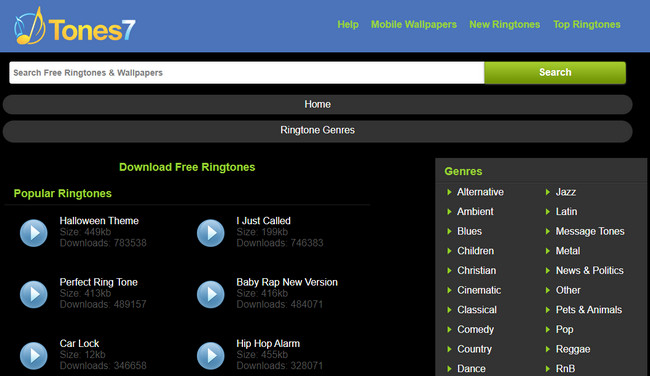 Even though some sites permit you to save ringtones directly to your phone, they require installing a QR code scanner or their mobile app. If you don't want to use that way to get ringtones on your phone, you can use another simple way. You can download ringtones for Android by putting them on your PC and then transferring them to your phone. There are many ways to transfer ringtones, but AirMore should be your number one choice. This app is capable of moving your ringtones to your Android phone wirelessly and is completely free. So browse through the above websites and download your beloved ringtones onto your Android.