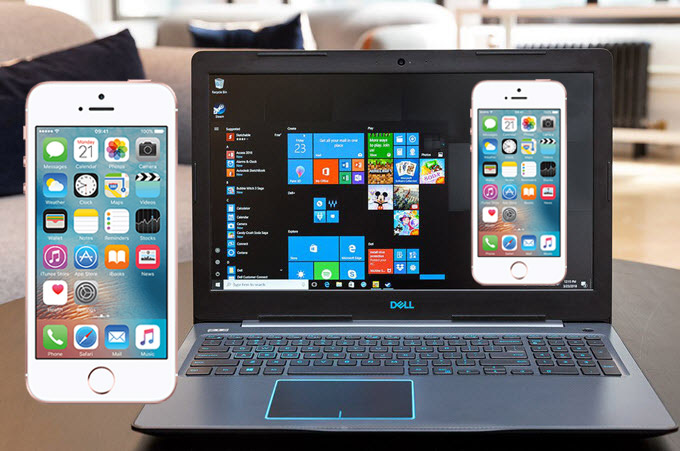 iPhone provides lots of powerful features that we cannot miss out even when we are engaging in working on PC. Thanks to the readily available technology, nowadays we are able to easily control iPhone from PC and will not miss out on any important content on our iPhone. If you search the internet, you will find most of the applications available require you to jailbreak your device. Here we will recommend you workable means. Check the useful app below to remotely access your iOS devices using your PC.
Possible Applications Used to Control iPhone from PC
ApowerMirror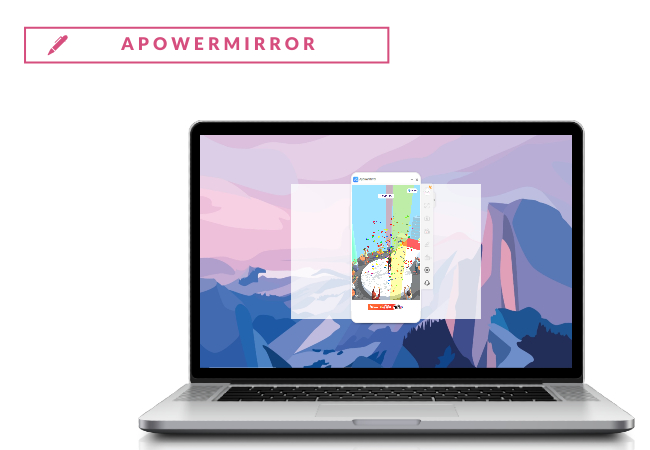 The first tool that allows you to control iPhone from PC is ApowerMirror. With this, you can entirely control your iPhone and it is more like a screen mirroring software that casts multiple devices and helps in controlling iPhone using BlueTooth. You can get it from here and have a wonderful experience.
Download the application on your iPhone and PC. Make sure that these devices are connected to the same WiFi network.
Next, go to the Control Center and tap Screen Mirroring. Choose the name of your PC to start the mirroring process.
Check the Bluetooth capability of your computer.
Pair your iPhone to your PC via Bluetooth.
Then you can control your iPhone from your computer.
Veency
Thanks to a Cydia tweak known as Veency, you can control your jailbroken iPhone from the comfort of your computer including Mac, Windows, and Linux. Just as its name suggests, Veency is a VNC server which stands for Virtual Network Computing and offers users a way to share your display and take a control over a third party.
Launch Cydia on your jailbroken iPhone and update any repositories as required.
Search "Veency" on your iPhone and tap the corresponding result. It is easy as Veency is free to install and use.
Once the installation is completed, tap "Restart Springboard" and wait for Cydia to function. You need to locate a Veency entry in your iPhone Settings app and then your jailbroken iPhone is ready to be remotely controlled.

Set your iPhone and PC to be connected to the same WiFi network, and then go to "Settings" > "Wi-Fi" on your iOS device. Fill in the small "i" next to the network and find out your IP Address.
Open the VNC viewer app based on your iPhone IP Address you noticed just now. If all goes well, you will see your iPhone display appearing on your PC screen.
Now you can control iPhone from PC and do many magical things such as using your iPhone SMS from PC and control what music is playing at your will.
Although Veency makes it possible to control iPhone from PC, there are still many limitations. For instance, calls and video calls won't really work either and you will find no way to use the Control Center.
Is There Any Other Solutions to Control iPhone from PC?
If you search the internet, you will notice some netizens recommend using Airserver and ISL Light to control your iOS devices from PC. As far as we know, AirServer is a popular and advanced screen mirroring receiver for Mac and PC and it is fully compatible with your iOS devices. While ISL Light is also another good option to mirror iPhone screen to PC. However, when it comes to controlling function, we find both ways are not available after our repeated testing.
Conclusion
You can easily control your iPhone screen from a PC by using Veency. We sincerely hope this post will do you a favor and if this post really helps you, please share it with your friends so that more people can enjoy the benefit of this method. Of course, we also wait for you to recommend us more good methods on how to control iPhone from PC through the comment section below.