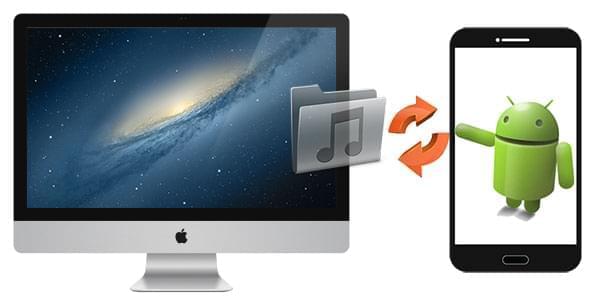 As we all know, MacBook and iMac are personal computers produced by Apple Inc. They stand out for beautiful design and high quality. Thus, an increasingly number of people, especially businessmen, prefer to buy one as their office tool. However, Mac OS (OS X) is quite different from the known Windows OS. It has lots of limitations. So when people want to transfer media files such as music from Mac to Android which they can enjoy them everywhere, they often furrow their brows.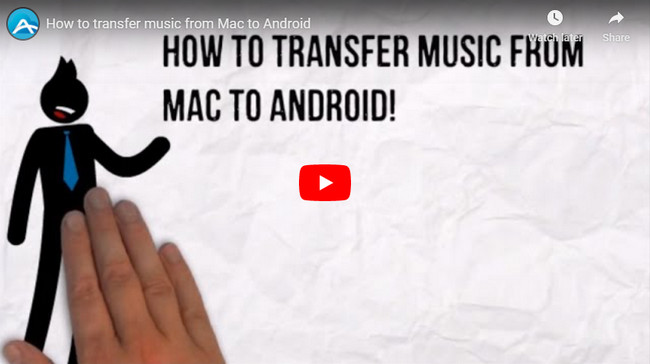 Unlike the iPhone users who can sync media files via iTunes from computer to mobile, Android folks generally rely on the USB cable to transfer data. Unfortunately, they find that Mac often cannot recognize when it's connected Android phone and have no idea what to do next. Luckily, this post will help you solve this problem. Here are methods on how to transfer music from Mac to Android.
Two ways to transfer music to Android phone:
Transfer music from Mac to Android with Bluetooth
Bluetooth is a wireless technology which can help you transfer data over short distances from fixed and mobile devices. Therefore it also works as you can use Bluetooth to transfer Mac's music to Android. Let's see how it works.
Set up Bluetooth sharing in OS X's "Sharing preferences". It can be quickly found by opening the "System Preferences" > "Sharing".
Make sure you have enabled "Bluetooth Sharing". If it isn't, check the box next to it.

Keep the Bluetooth of your Android open and the Bluetooth of Mac will recognize your Android soon.
Make them connected and you can send music to your Android phone.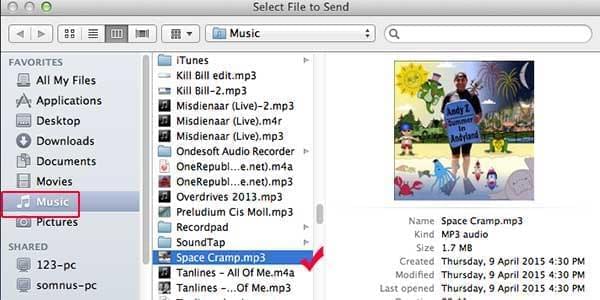 Pros:
No additional software needed.
Cons:
There are too many OS versions of Android phones which may lead to the failure of Bluetooth connection between Mac and Android.
During connection, you have to click the "ACCEPT" button on the phone's screen each time you send a song to your phone.
At this time, you may wonder how to transfer music to Android without using Bluetooth. Now, here's a better and more efficient way you can use to facilitate the transfer.
Transfer music from Mac to Android wirelessly via AirMore
AirMore is a handy mobile app which's regarded as one of the best among them. This free mobile device management tool allows you to transfer music from Mac or Windows PC to your mobile devices wirelessly and effortlessly. All you need to do is to follow the brief steps below.
Download and install
Wireless connection
Go to the page of "web.airmore.com" to load a QR code and Radar.

Run the app on your phone and tap "Scan to connect", then scan the code. You can also click your device in Radar. To get a successful connection, you need to set up your phone and Mac in the same Wi-Fi.
If you choose to connect in Radar, do remember to hit the "Accept" option when a window of "Requesting to connect" pops up on your phone and then you will see the phone's major information displaying on the Mac screen.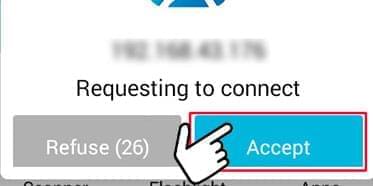 How to transfer music to Android
Once connected, you can click "Music" icon on the interface and then hit the "Import Files" button to transfer songs from your Mac to Android.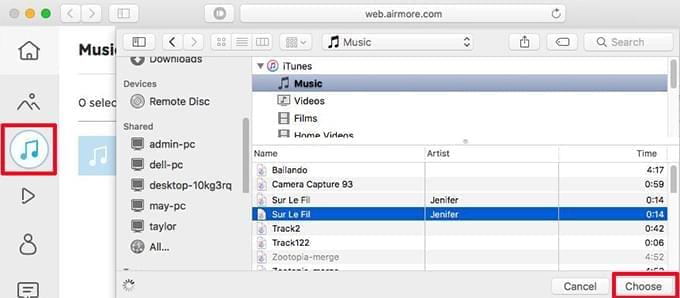 If your network is pretty smooth, songs will be transferred to your phone rapidly.
Tips: If you want to check these songs, there're two ways available.
Open AirMore on your Android and click "Files" > "Music".

Click the default music icon of your phone and you'll see them in the songs list.
According to the specific introduction above, we learn that you could transfer songs from Mac to Android by either Bluetooth or AirMore. While, taking all aspects into considered, AirMore is surely your better choice. For instance, you can also use it to manager all data of your Android phone and transfer other files between Mac and Android including pictures, videos, contacts, messages, apps, documents, etc. Additionally, it supports all kinds of Android OS and iOS. As to this great function, rare application has the ability to catch up with. With it, you won't worry about the incompatibility of different operation systems any longer.