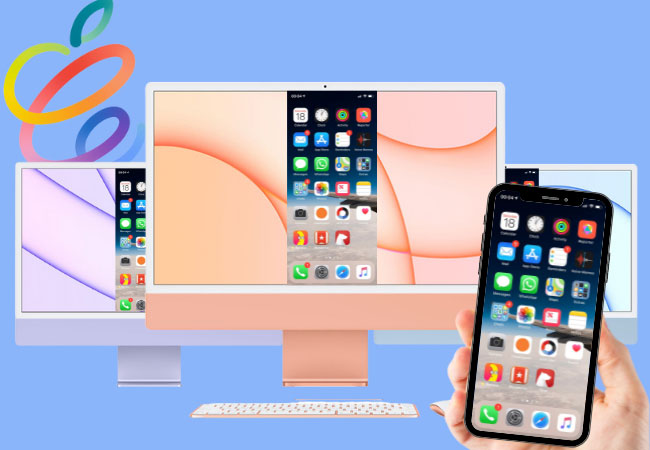 Apple recently gave the iMac a new look that will bring colors to our daily life. Introducing the newest 24-inch iMac with M1 chip. The new iMac comes with a variety of colors that boasts a stunning 4.5K retina display, and advanced algorithms that will allow users to explore and experience the iMac even better. More so, you can now receive calls and texts directly to your iMac so you no longer need to switch between devices. However, if you would like to mirror iPhone to iMac M1 for you to explore your mobile applications on an iMac, you can try the tools we've written down below.
Best Ways to Mirror iPhone to iMac M1
ApowerMirror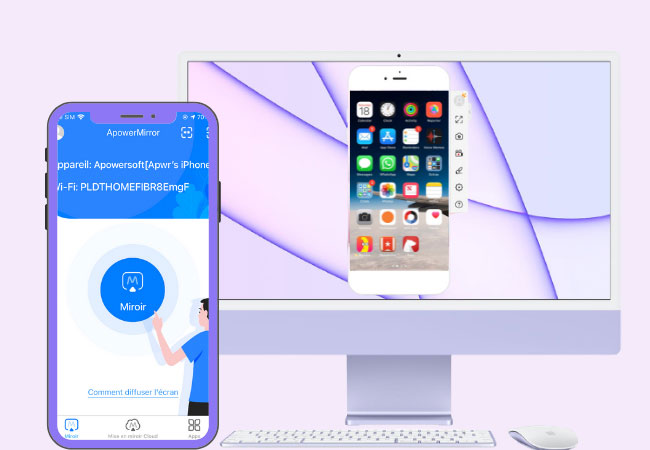 ApowerMirror is a smart tool that can cast iPhone to iMac. It is designed using advanced mirroring technology compatible with iMac and other Apple devices. This app can mirror up to 4 devices all at once and comes with different built-in features that are accessible either on the app's main interface or using the shortcut buttons. For instance, if you tap Control + R, it will take screen recording. To reveal the whiteboard display, press Control + B. To switch to Lite Mode, click Control + S. Or if you want to go back to the main interface, just hit the Alt + 1 button. To use ApowerMirror, you may follow the steps below.
Go to App Store and install ApowerMirror on your iMac M1 and iPhone.
Connect both devices to the same WiFi.

On your iPhone, tap the blue button and select the name of your iMac. Then, go to Control Center. Tap Screen Mirroring and click again the name of your iMac to start mirroring.
LetsView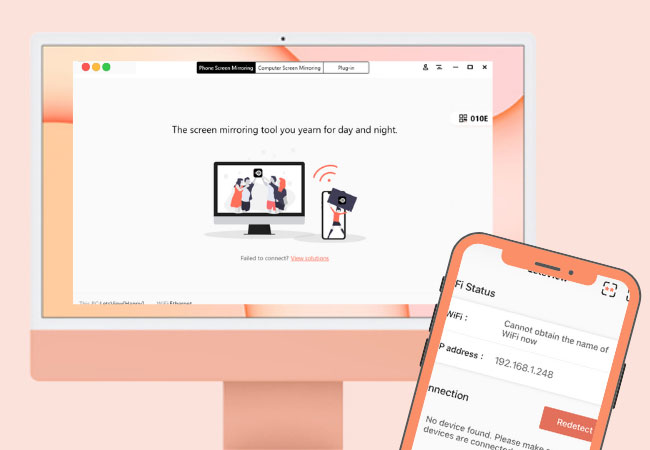 LetsView is another screen mirroring application that you can use to screen share iPhone to iMac M1. This application is almost similar to ApowerMirror but this one is completely free of charge. It comes with certain tools that you can mostly find in paid applications such as screen recording, screen capturing button, drawing tools, full-screen mode, and many more. Even though this is a free application, it produces pristine mirroring without glitches or chromatic aberrations even when mirroring for a long period. If you would like to give this app a try, check out these steps.
Download and install LetsView on your iMac and phone.
Then, open the app on both devices.

On your iPhone, tap the name of your iMac and go to Control Center. Once you reach the Control Center, hit Screen Mirroring and tap again the name of your iMac to begin screen mirroring.
AirServer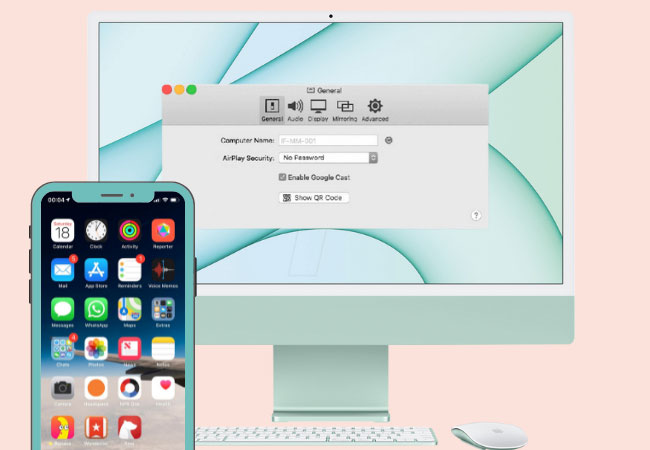 As most people say, AirServer is the most advanced screen mirroring receiver for Mac. Thus, it can surely display your iPhone screen to iMac M1. AirServer also provides ultra-high quality mirroring and recording and is compatible with almost all devices. Apart from mirroring, you can also use the app to transmit files from phone to computer. If you're keen on privacy, AirServer also vows to protect users' photos and videos while they are being transmitted. For those who don't know how to screen mirror iPhone to iMac M1, just use the guide below.
Connect your iMac and iPhone to the same WiFi.

Go to Control Center and tap Screen Mirroring. Then, click the name of the AirPlay receiver and the mirroring will commence shortly.
Conclusion
These tools that are listed in this article are the most compatible app to use with iMac M1. ApowerMirror, LetsView, and iMac can undoubtedly go along with iMac advanced features since they are made using advanced screen mirroring technology.