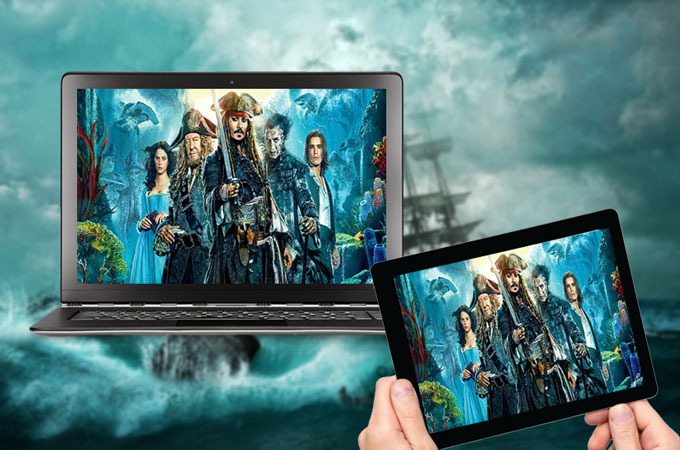 Android tablets are commonly used for playing games, saving files for presentations, and browsing the Internet. Moreover, tablets can function as mobile phones because some of them can take SIM cards. However, although tablets are larger than mobile phones, the size of their screen is still not enough to satisfy an avid gamer. When it comes to the visual experience, a PC monitor is a nice choice. Additionally, when you are trying to show your presentation, it would be better to play the presentation on a bigger screen. In this scenario, you just need to a tool to mirror the tablet to PC. It would be terrific if you could control Android tablet from PC. Even if you spent all day in front of the computer, you could still access anything on your tablet. In this article, you'll find 2 wonderful programs that can help you.
Tools to Access Tablet from PC
1. ApowerMirror – Easy Way to Control Tablet
First on the list is ApowerMirror. This application can help you display your Android tablet on the computer. It also allows you to control the Android device by using the computer's mouse and keyboard. You can send messages, surf the internet, show presentations, and even play games directly on your computer. Here is how to use it:
a. Get the application on your computer and tablet.
Click the button above to download the software for your computer, then launch it. Next, use a USB cable to connect your Android device to your PC. Allow USB debugging, and then the mobile app will be installed and launched automatically.
b. Mirror and access tablet from PC.
Once you've successfully got the app on your tablet, you will see a notification pop up. Tap "START NOW". You will then see the Android screen on your computer monitor and be able to control your mobile device from PC.
This application supports USB and WiFi connection. Thus, you can mirror and control your Android tablet wirelessly. Just tap "M" button on the Android app, and the tool will detect your computer. Choose the name of your PC, and tap "START NOW" to allow mirroring.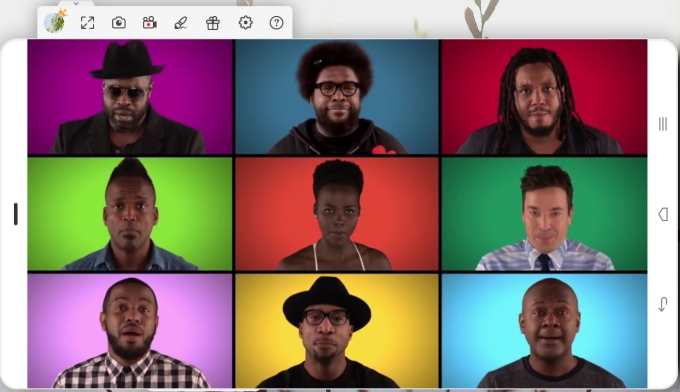 Note that you need to connect PC and tablet to the same network.
Apart from mirroring and controlling, you can also take a screenshot of your tablet using this tool by clicking the camera icon on the right side of the interface. Additionally, you can also record your activity when you control tablet from PC by clicking the video camera icon.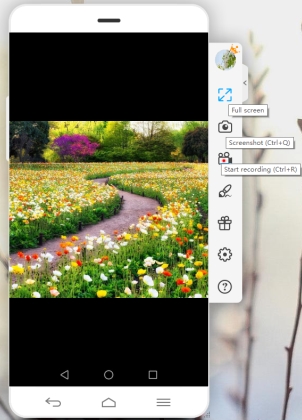 To help you know it better, here we list its pros and cons:
| Pros | Cons |
| --- | --- |
| Easy to use. | No online version. |
| No annoying ads. | Cannot control Apple devices. |
| Can Capture and record the screen. | |
| Mirrors Android and iOS devices simultaneously. | |
| Can control Android tablets and phones. | |
| High-quality video and image output. | |
2. Mobizen – Powerful Way to Control Tablet
Another tool to control Android tablet from PC is Mobizen. To use it, all you need to do is to install the app on both devices and create your Mobizen account. Next, connect your tablet to the computer using a USB cable. You can also connect via WiFi as long as PC and tablet are on the same network. Once connected, you can then start controlling your device.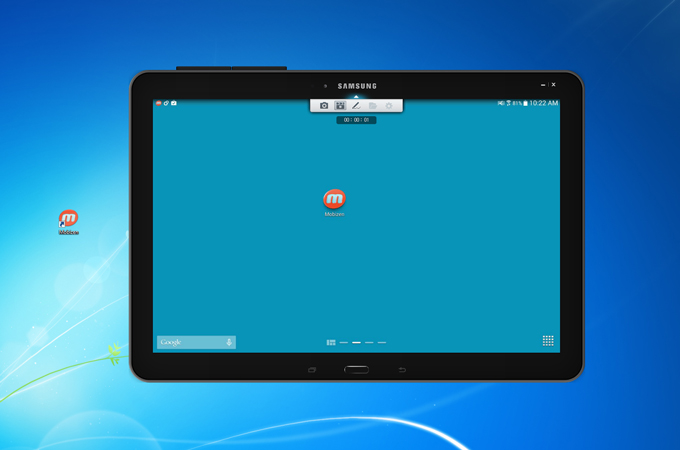 Below are its advantages and disadvantages:
| Pros | Cons |
| --- | --- |
| Mirrors the screen of Android tablets and smartphones. | Lags, especially if you are connected via Wi-Fi network. |
| Can record the screen of Android devices. | Has ads. |
| Can serve as a file manager in terms of transferring files. | |
These programs are the two of the best tools to access tablet from PC. Both of them work well, but if you want a smooth experience with no lag, I suggest using the ApowerMirror app. It has many great features and offers ease to its users. In terms of convenience for work, Mobizen is more comprehensive as it can transfer files between the tablet and PC, which may be helpful when one is giving a presentation or chatting with customers and needs to show the files stored on the computer.