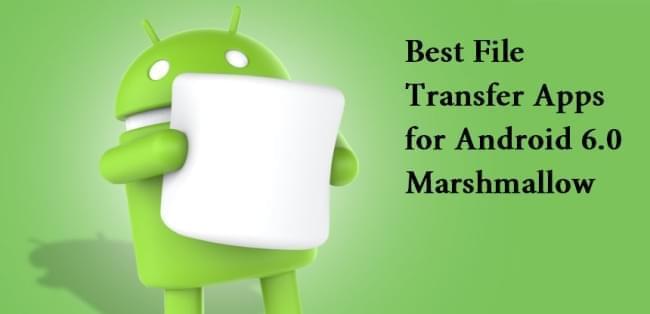 Android 6.0 Marshmallow has been released in October. This latest operating system for Android is used in Nexus 5, Nexus 6, Nexus 9 and Nexus Player devices. One important new feature is that it contains a built-in file manager. It enables you to copy, delete, share and search files on a mobile with this system. To access it, you need to click "Settings" > "Storage" > "Explore". However, it does not facilitate the data transfer between Android phone and computer. After comparing numerous applications available on the market, I would like to recommend you some best file transfer apps for Android 6.0 Marshmallow.
Top 3 Data Transfer Apps for Android Marshmallow
Top One: AirMore
Without installation of desktop client or complicated operations, this free app can help you to transfer lots of large files between Android and PC. As a web-based tool, it can help you to get rid of USB cable. Furthermore, it also works for the latest Windows 10 and Mac OS X El Captian systems. And many people say they have quite pleasant user experience in using it. Below are the main features that make it a great app.
Various connection methods: The easiest way to build connection between Android and PC is to scan the QR code on AirMore Web by using the app. Apart from that, you can also use Code connection, IP connection and Hotspot connection in case the QR code doesn't show up or the internet is not accessible.
User-friendly interface: The interface of AirMore Web is simple, clean and comfortable. One can enjoy himself or herself while managing Android phone from PC. And the operation is very handy and clear.
Comprehensive file management: This app empowers you to manage and transfer all kinds of data, including pictures, music, videos, documents, contacts, and more. In addition, you can freely transfer files from computer to Phone Memory or external SD Card and the other way around.
Humanistic functions: Except for uploading separate files, you can also upload a folder from computer to phone directly, which will save you a lot of trouble.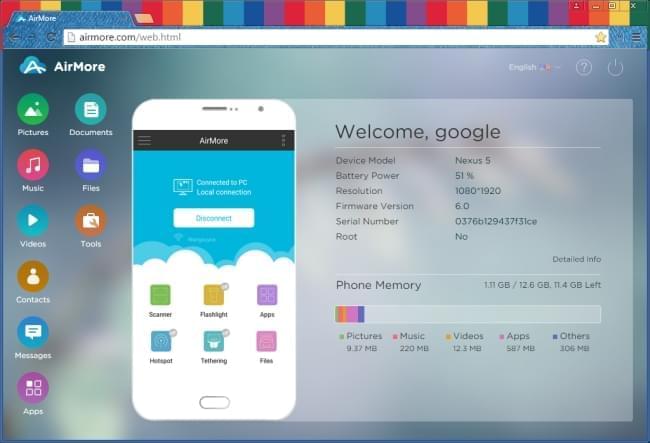 Top Two: Apowersoft Phone Manager
If you are looking for a stable file transfer software for Android 6.0 to operate on desktop without internet, this one is surely your right choice. Being a professional phone manager software, it enables you to have a full control of almost all the files in your Android smartphone. Once connected, you can go through file transfer in an easy and fast way. Now, take a download and install it to see amazing functions inside it.
Versatile connection ways: It provides the most common way to connect your Android to PC which is by using the USB cable. And it also allows you to scan QR code or enter verification code to connect as long as you've installed Phone Manager App on your phone.
Secure file transfer: Unlike cloud services, the software is applicable for local transfer, which is more private and much safer.
Full data management: You can manage and transfer media files, notes, contacts, apps, messages and eBooks on the computer desktop.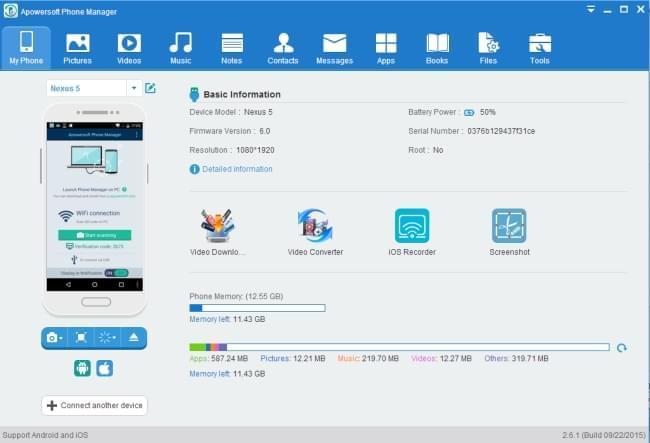 Top Three: Portal
Pushbullet team brings us a brand new WiFi file transfer app – Portal. Although it can only achieve one-directional transfer, it's still a nice tool for quick data transfer. After scanning the QR code on its website for connection, you just need to drag files into the browser to transfer them from computer to Android easily. Then, let's check out how wonderful this tool is.
Easy transfer: Drag & drop is all you need to do to transfer files. Another way is to click the button on the browser to upload.
Fast transfer: It proceeds three tasks simultaneously when trasferring files.
Complete transfer: Normally, it can move all the selected files without any loss.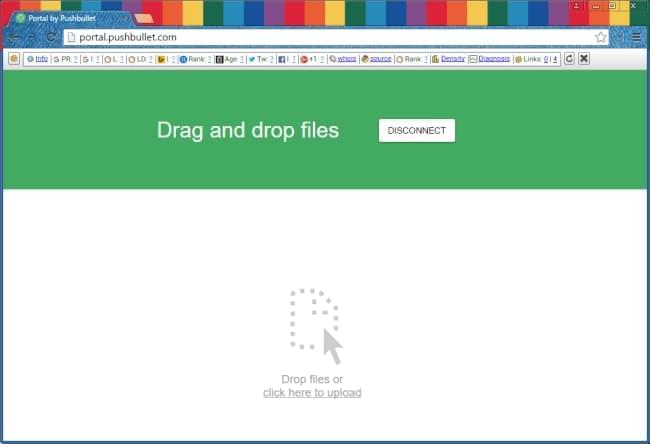 However, it still has some unsatisfying demerits. For one thing, it lacks the function to transfer files from mobile phone to PC. For another thing, you cannot customize the directory for placing files. Also, there is no option for you to transfer files directly into SD card.
Above are the reviews of three best file transfer applications for Android Marshmallow. With them, file transfer becomes extremely simple. And if you find the Android 6.0 built-in file manager not useful, AirMore and Apowersoft Phone Manager can also meet your needs to manage files on Android. Have a try and I'm sure you'll not be disappointed.