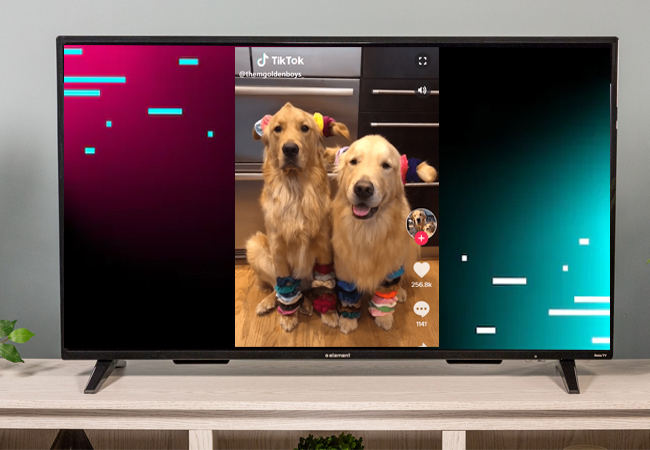 TikTok has gained more popularity with many forced to stay at home and looking for better ways to kill time. In fact, TikTok surpassed its video upload goal because of many countries' lockdown. Aside from having fun watching other people's funny videos, you get the chance to make your own version. Thus, it is better to watch TikTok on TV for everyone to enjoy funny videos. As an initiative, we listed three great methods for this purpose.
How to Watch TikTok on TV
ApowerMirror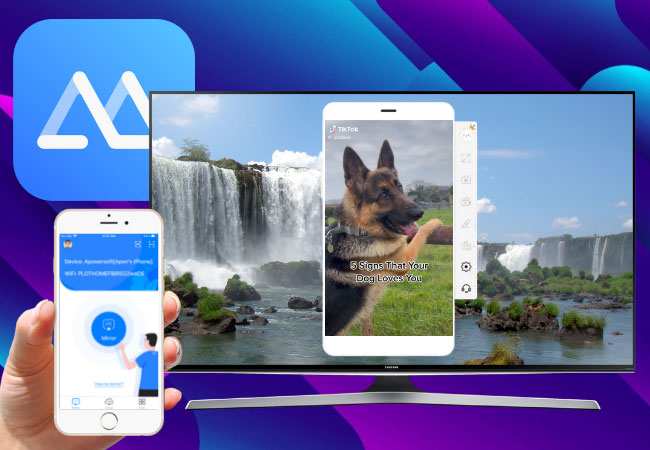 The first tool that you can consider using is ApowerMirror. It is a versatile app that can work with different devices platforms. It is one way to enjoy Tiktok videos on a much bigger screen with your family. Look forward to the screen resolution because it provides HD video quality up to 1080. Also if you are interested in certain videos, you can screen record them instead of downloading them. On top of you can connect either wirelessly or via a USB cable. Here is a step by step guide on how to use TikTok TV.
Download and install ApowerMirror on your phone and TV.
Connect both devices under the same Wi-Fi network.
Launch the app on your TV and click the QR code.

On your phone scan the QR code by clicking the second icon located on the upper right side of the main interface.

Now align your camera to the QR code and the mirroring will begin.
Finally, launch TikTok app on your phone and begin streaming.
LetsView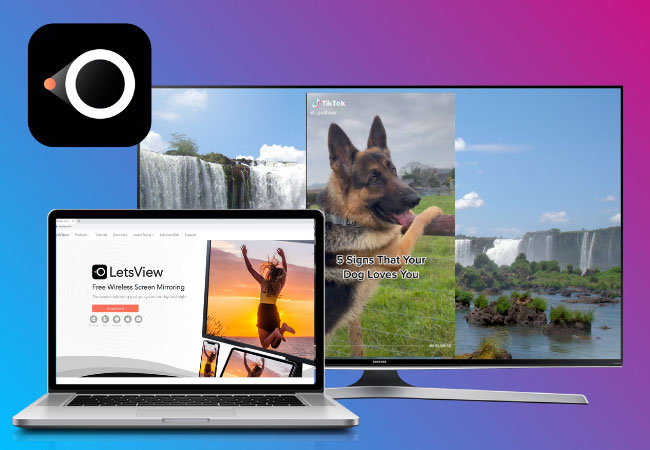 The other way is by using LetsView. It is also a third-party screen mirroring app similar to ApowerMirror. However, this one is for free. You get all the good stuff without registering or paying. This is probably the most practical that you can use. Also, it is available on mobile phones, computers and TVs. So it is one of the best alternatives. You get to enjoy a bigger screen while watching it on TV. To help you a little bit with the tool here is how to watch TikTok on TV using your PC.
Get LetsView on your PC and on your phone.
Connect both devices under the same Wi-fi server.
Now launch the app on your PC and phone.

On your mobile phone, wait until the name of your PC appears. If in any case, the name of your PC does not appear, click on the "redetect" button.
Once the name of your PC appears, tap it.

The mirroring will then begin. Now connect your PC and TV using an HDMI cable.
You can now begin using Tiktok.
LocalCast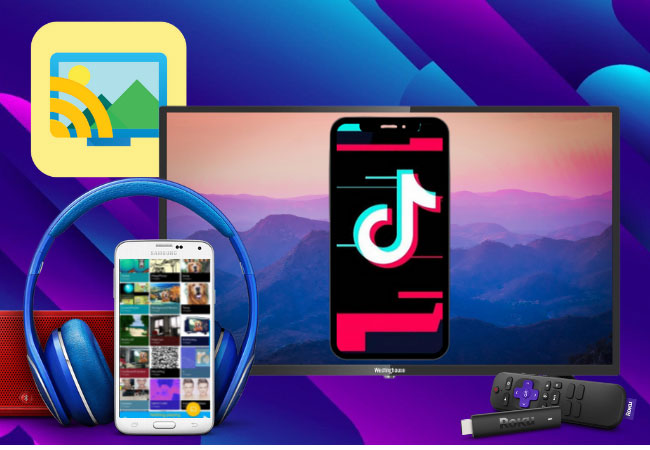 LocalCast is a free screen mirroring app that allows you to connect to DLNA devices or console-like SmartTVs. More than that it works with Chromecast if you want to cast instead of mirroring the entire screen of your phone. Through it you can also rotate, zoom photos, and pan videos. That being said this is very helpful not only for entertainment but also for business presentations. This is specifically made to mirror phones to TV. Meanwhile here is a guide you can follow if you are not familiar with how to play TikTok on TV.
Download Local cast on your phone
Connect both TVs on the same Wi-Fi

Launch the app on your phone and wait until the name of your TV appears
Tap the name to connect

Open Tiktok and click on the cast button.
The mirroring will then begin.
Conclusion
All tools reviewed are helpful to Watch TikTok on TV. All have unique features that you may find very useful according to your preference. However, among these ApowerMirror and LetsView are recommended because of their performance consistency.