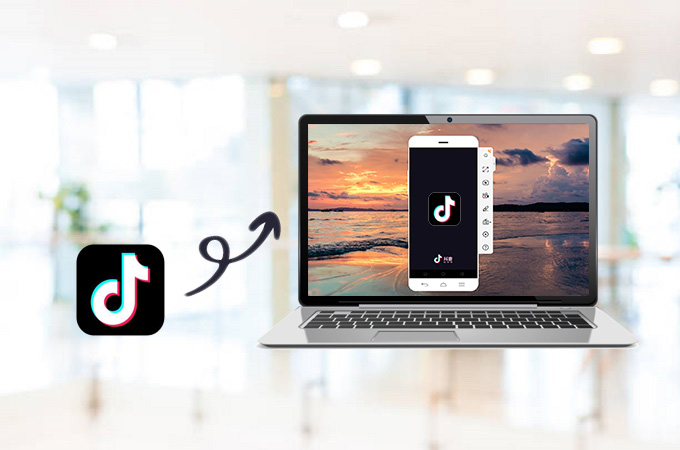 TikTok is a new platform for creative individuals, as it introduces a fun and exciting way to create and share short music videos. This was launched in 2017 for Android and iPhone and garners over 154 million active users every month. It showcases unique and entertaining videos from different users around the world and like other social networking sites, you can leave comments, share clips with your friends, and more. However, if you get tired of viewing on your small device, you can watch TikTok videos on PC. Find out how from the guide presented below.
How to Watch TikTok Videos on PC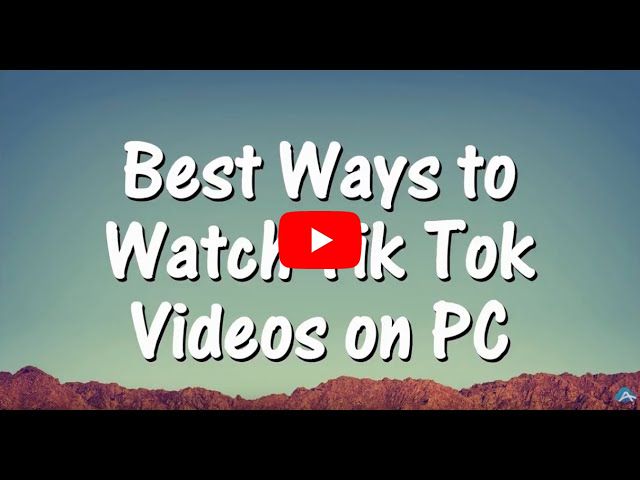 ApowerMirror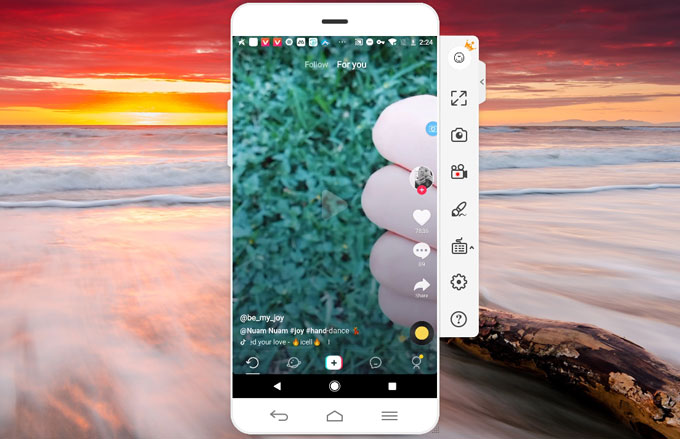 The easiest way to display your mobile device to a bigger screen is through the use of ApowerMirror. It is a screen mirroring program that allows you to cast Android and iOS phones on Windows/Mac. This application enables users to stream videos on high resolution and without lag. It also supports audio coming from your phone. Additionally, ApowerMirror is loaded with other functions that can be useful whilst you're watching. In fact, there is a recorder that allows users to capture screen activities and takes a snipping tool that takes snippet of a certain scene on a clip. Without further ado, here's the step-by-step procedure on how to watch TikTok Videos on PC. Click the button below to download ApowerMirror and install it on your computer.

For Android:
Enable USB debugging on your device and connect your phone with a USB cable. Tap "Start Now" to begin the mirroring process.

For wireless connection, hit the "M" blue button and choose your computer from the detected devices. After that, hit "Phone Screen Mirroring".
For iPhone:
Make sure your devices are connected to the same Wi-Fi network. Hit the M blue button then select your computer from the available servers. Choose Phone Screen Mirroring.
At this point, open Control Center and tap "Screen Mirroring" > "Apowersoft [computer's name].

Upon connecting your devices, open TikTok and start watching using your computer. Tips: For Android users, you can control your phone with your mouse and keyboard when you enable Control mode from PC.
One disadvantage of this method is it's Android version cannot stream audio to computer. For that, you can use Google Home to connect instead of the mobile app. Note that you still need to open ApowerMirror on your computer then follow the steps below to cast your device.
First, download Google Home on your phone. Sign in to your Gmail account.
Tap the three lateral bars or the menu icon and press the "Cast screen/audio" button until your phone detects your PC.

Finally, choose your computer from the list of devices.
LetsView (For free)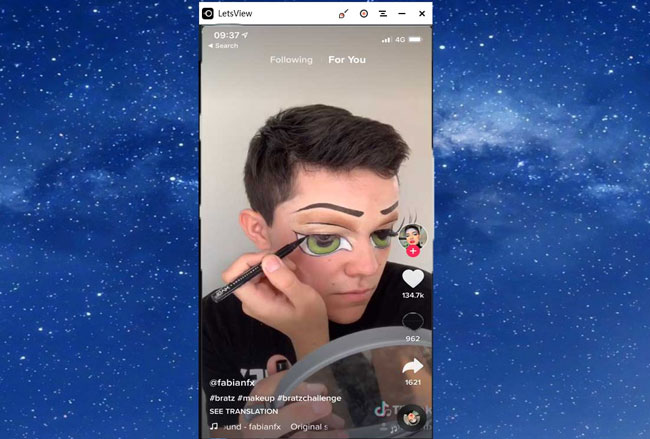 At the moment, you can also use LetsView to run Android applications on PC. It is also a powerful screen mirroring app which is compatible with Android and iPhone. What's more, you can stream Android audio to PC for free. Let's proceed with the steps, so we can watch TikTok videos on the computer.
Download and install LetsView on your computer.
Once it has been installed, open the program and connect all your devices to the same WiFi network.
On your phone, your PC's name will be displayed on the list. Tap it.
Then your phone screen will be streamed. Now you watch TikTok video on PC.
All in all, you can use two ways to view clips from TikTok or any other video sharing sites. If you want a direct and easy way, then ApowerMirror should be your choice. This is a lightweight program that will not affect your computer. So, you will have an excellent experience using TikTok.