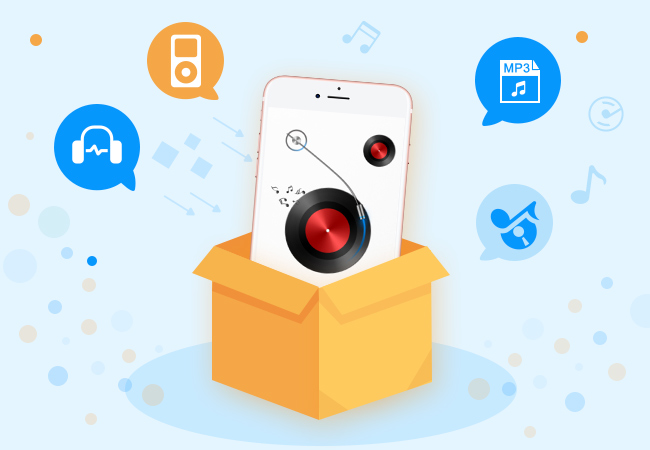 MP3 is a widely-used audio format for audio streaming and storage. With it, consumers can easily transfer and play music on almost most of the digital audio players. When you got a new iPhone device like iPhone 6s, 7 ,8, X, XS, or XS Max, you probably like to enjoy some high-quality songs on this device and may have tried various approaches to getting an MP3 file for your iPhone by trial and error. Luckily this post will offer your specific guidance on how to transfer MP3 to iPhone from PC and mobile devices, so that you can enjoy your beloved music at ease.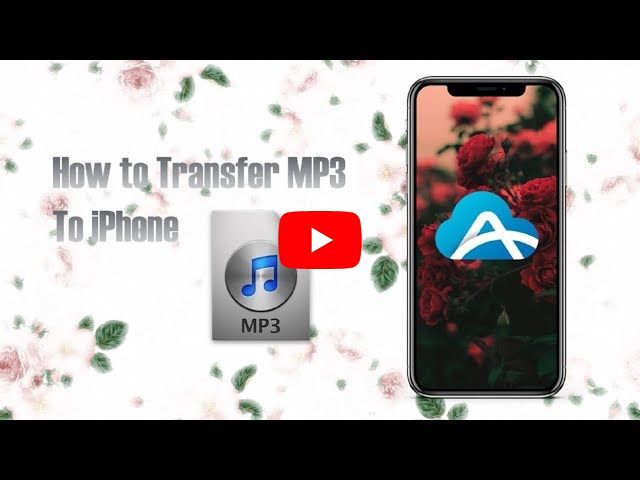 Two Feasible Ways to Transfer MP3 to iPhone
iTunes – Sync MP3 Files to Your iPhone
Before using iTunes to move MP3 files, you need to make sure that you have installed the latest version of this software on your PC. Usually, iTunes will automatically check its version when it is running and you may be reminded to have an update check by clicking the "Check for Updates" menu.
Connect your iPhone 6s/7/8/X/XR/XS/XS Max to computer with USB cable and run iTunes.
Locate and click on your device. Your iPhone's icon will be shown in the upper-left corner of iTunes window.
To transfer MP3 from PC to iPhone, you need import MP3 files to iTunes library by choosing "File" > "Add File to Library".
Click "Music" from "Settings" tab. Choose "Sync Music" to sync the entire music library or a certain playlist and finalize the music transfer by hitting on "Apply" button. Usually it will take you a while to finish the transfer.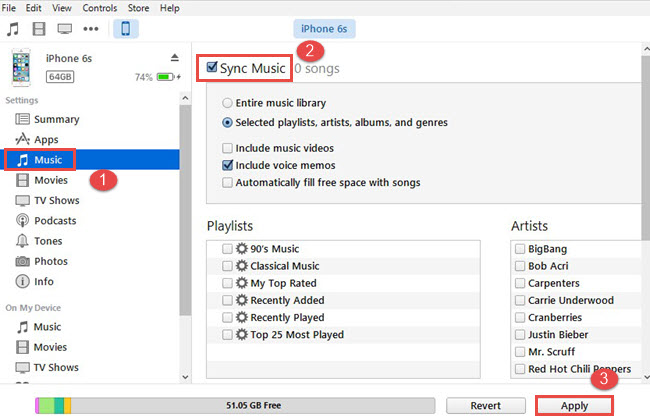 iTunes is a feasible way to transfer, buy and organize your music library, but its complicated operations often drive users crazy. Due to its defects, nowadays, more and more iPhone users turn to iTunes alternatives for help.
AirMore – Transfer MP3 to iPhone from PC and Mobile Device
AirMore is a very popular web-based app, which is a wireless mobile management software for iPhone and Android users. You can use it to manage files such as music, videos, pictures, documents without using USB cable on your Mac and Windows. Now follow the guidance below to make MP3 files transferred on your iPhone.
Transfer MP3 from PC to iPhone using AirMore
Search AirMore website on your browser to connect your iPhone with the computer by scanning the QR code or choose your phone in Radar. It is required to put your iPhone and computer under the same network for a successful connection.
Once connected, you can see your handset content under several function tabs. Click "Music" menu and all your MP3 files stored on your device will be seen.
Click "Import" and select MP3 files saved on your computer. Hit on "Open" and it will begin to transfer music from PC to iPhone.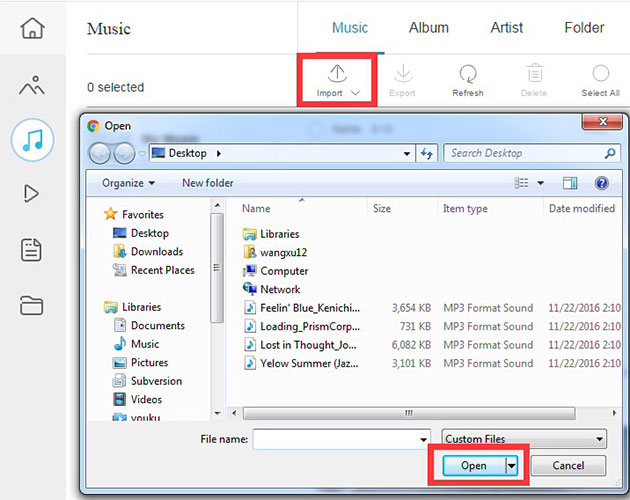 It will take seconds for file transfer if the network is smooth and steady. In addition to transferring files from PC to iPhone, this app also allows you to backup your phone content on your computer by clicking the "Export" button. Whether on your Mac or Windows, this tool empowers you to have a quick switch between phone and computer.
Transfer MP3 from iPhone/Android to iPhone using AirMore app
AirMore app also allows you to transfer MP3 from any mobile device to any mobile device. Before you start transferring MP3 to iPhone from another mobile, just make sure that both devices are connected to the same WiFi network. Here are the steps listed below on how to move MP3 to iPhone from Android device or another iPhone.
Once installed, launch the AirMore app on both devices, then head to the "More" menu on the lower right of the interface.
Afterwards, under the "Other tool" option, click the "Phone Transfer" button on both devices to search for available devices to connect.
Click the avatar of the target device from the available devices shown. Then your iPhone will be connected to another device.
Once connected, select the MP3 files that you want to transfer to your iPhone at the "Music" tab, then click "Send" to add MP3 to your iPhone.
Conclusion
When you acquire the above-mentioned methods, you will know how to transfer MP3 files to iPhone 6s/7/8/X/XR/XS/XS Max. When taking efficiency and user-friendliness into account, AirMore would be a better option. There are also other solutions like ApowerManager or iCloud you can make use of to manage and transfer your iPhone content. Based on your actual situation, choose the right one that suits your needs.