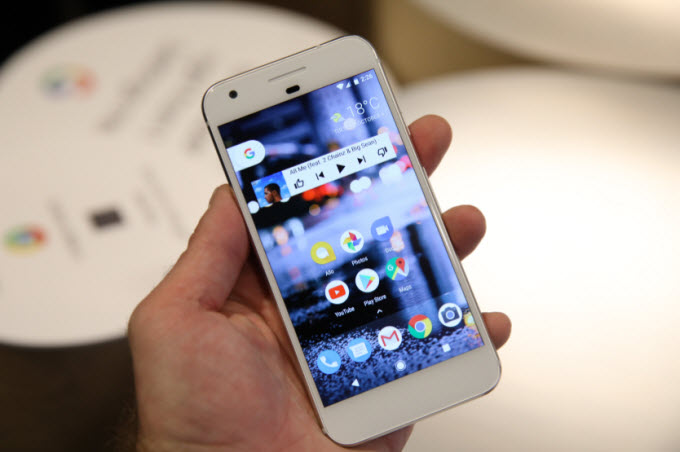 Many users prefer Android over iOS since there are a lot of things that can be done on Android which is prohibited on iOS. And the option to set Android default apps is one of them. It is important to set this for it allows users to choose a certain program that they want to open a specific type of file. Some Android enthusiasts might know how this process can be done, but for ordinary users, setting default application on Android can be confusing and tricky. To help out with this concern, we are going to provide a simple guide and some tips in selecting your default Android app as this post continues.
Change individual default Android apps
Usually if want to set a default app, you must clear each app on Android settings and then select the new application that you prefer to use. This process will not require any root or any added third party apps. Since you need to reset the default apps, you must go to your Android device's "Settings" and then tap "Apps".
When the lists of applications are displayed, choose the one that you want to change and tap it. Another window will appear, now press "Clear Defaults" to unsync the app as a default one. After that, open back the application that you just reset and choose the new default application by tapping "Always" from a pop-up prompt. This notice usually shows after you clear a certain default. Do this until you are satisfied with the default applications that you have.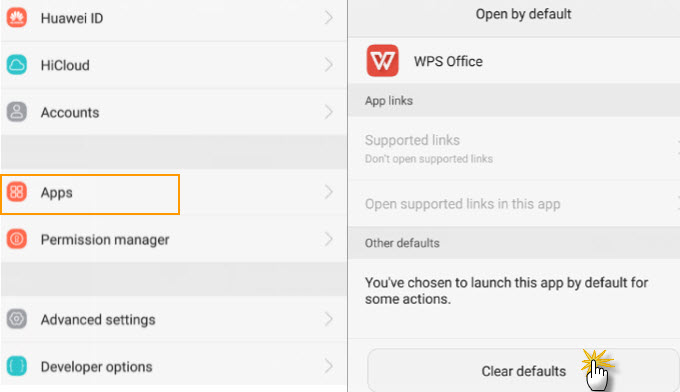 How to set default apps for Android
If you prefer setting all of your default apps individually, then you can utilize the method above. There is nothing wrong with it but you need to do it over and over again for all of your apps, which must be time-consuming.
However, to make the process faster, you can make use of an application called "Better Open With". With the help of this app, you can set and change default apps on Android at once. Simply install and launch this app in your Android device, it works like a charm. To understand it further, here's how it works.
Go to "Settings", and then tap Default Applications under "Applications".
A list of default apps will be shown, now tap "clear" besides each applications.
When all of the old default tools are cleared, launch Better Open With.
Once opened, a list of file types will be shown. Then the next is to tap each one of this file type and associate the program that you want for each kind of file. Just do this procedure to all of the various file types.
How to manage Android apps
If you want to get rid of some apps in Android right now, but want to keep the installation file so that you can install it the next time with ease. You can use the phone manager program to backup Android apps on computer. The best way is to use a web-based app called AirMore. This is a lightweight yet reliable file managing program that can transfer files from Android device to PC or vice versa. And most of all, you can use it for free and it does not require any messy cables and wire for it to work. Simply scan the QR code displayed through their page and you can transfer apps to computer instantly.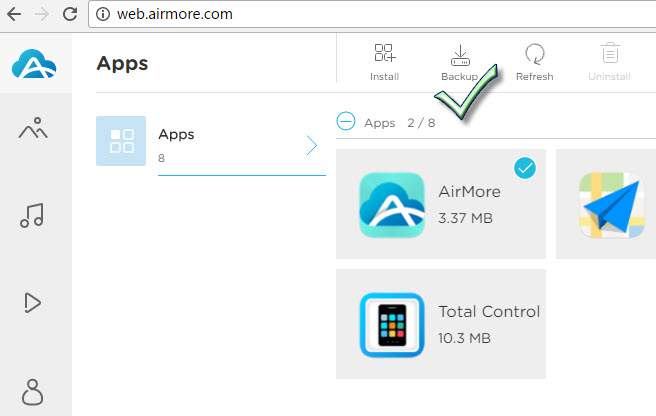 Tips: If you are not a fan of an online based program, a more stable desktop version such as Apowersoft Phone Manager can also offer the help.
Now every time you need to change Android default apps, you can do it easily without any hassles. But be sure that the default app that you selected supports the file type that you wish to open, or else you need to repeat the process again.