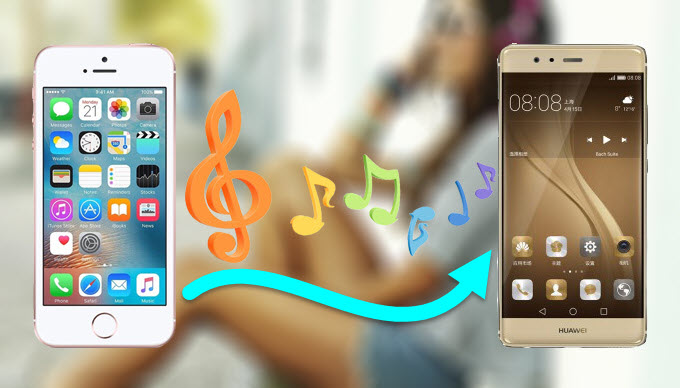 Few months ago, Huawei P9 came out with its stunning dual-lens camera co-engineered with Leica. It is said that it could capture high quality pictures with incredible speed. Moreover, its Kirin 955 chipset performs excellently. Many people want to own it because of its fantastic system and camera. Having a new phone means copying data to the new mobile. However, music lovers who used iPhone before might find it difficult to transfer files to Android as the two devices work in different systems. Don't worry, this article will show you some practical solutions to send music from iPhone to Huawei P9. Now, let's check them out!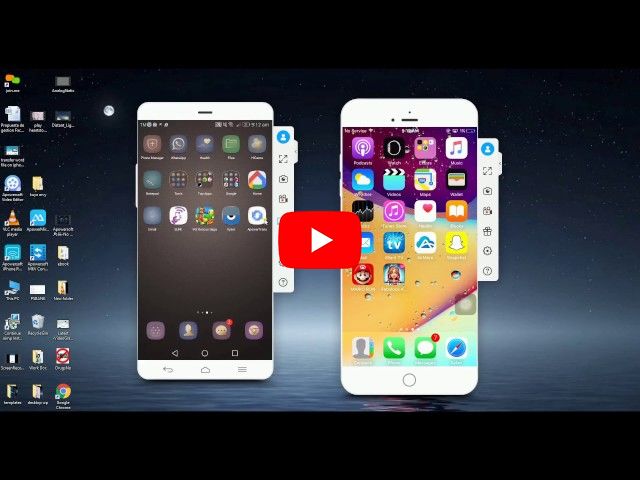 Tools to Move iPhone Music to Huawei P9
ApowerTrans
ApowerTrans is a mobile app designed to help people easily transfer data between phones. Without such application, we might download files from phone to PC first and then upload them to another phone. But now, we could transfer via Wi-Fi without the help of computer. It allows us to send pictures, albums, music, documents and many more from phone to phone and it runs on both iOS and Android systems. Download this app on your phones and follow the instruction below to transfer music from iPhone to Huawei P9.
Set the network and make iPhone and Huawei connected to the same network.
Tap the menu icon or slide to the menu interface. Hit QR code button on a phone and click "Scan" on the other to connect your mobile devices.
Go to "Music" on iPhone and choose songs you want. Click "Send" to transfer music to your Huawei.
After that completes, you may get your favorite songs and start to enjoy them. You can use the same method to transfer pictures as well as other files to Huawei.
iTunes
iTunes is what iDevice owners utilize to transfer music, videos, eBooks and back up devices. So, some iPhone users still prefer to use iTunes to transfer music to iPhone and want to know how to use this way to transfer iPhone music to Huawei P9. It is easy, just take the following steps:
Connect your iPhone to the computer and open iTunes.
Go to Music Library and click "Songs" tab, you will see all your songs. Choose the songs you like and drag and drop them to your computer folder.
Link Android with PC and go to "This PC" on Windows 10 or "My computer" on other versions.
Under "Devices and drives", find your phone and open it. Double click "Phone storage" and tap on "Music" folder. Copy songs from computer folder and paste them to "Music".
This way also helps you move iPhone music to Huawei P9, but is a little bit complex. What's more, you might encounter problems such as device not being recognized. But in this way, you can get your purchased songs on your P9.
If your web browser is Google Chrome, you can also upload music through its Google Play Music. First, go to Chrome and tap on menu icon. Next, search for "Play Music Launcher" in the chrome web store, click "ADD TO CHROME" and open it. Sign in your google account, click the menu icon on the upper left hand and tap "Upload music". After this, you'll be asked to add card information and then you can choose "Add music from iTunes" or "Select folders". When it completes, download Google Play Music App on your Huawei and get your music.
Conclusion
As you can see, the first way is the most convenient to send music from iPhone to Huawei P9, as you don't need a computer or a USB cable. However, iTunes is not a bad choice to transfer music from iPhone to PC. Although Google Play Music works well, but it is not available in some countries, so you need to check whether you can use it to upload songs before downloading.