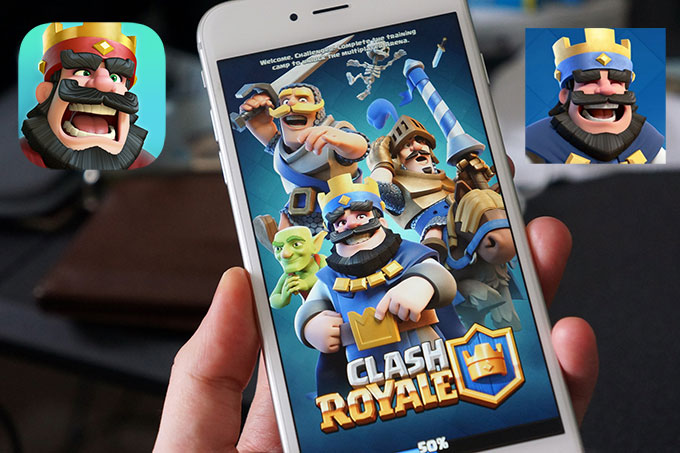 Clash of Royal is a freemium strategic game that is developed by Supercell. In fact, it's a combination of collectible card games, multiplayer online battle arena and tower defense. Although the characters are the same with the game Clash of Clans, the rule is quite different. In one battle, as long as one player destroys the opponent's "King's Tower", he/she wins. The game becomes very popular once it was released. And many people would love to play two Clash Royale accounts on one phone so that they can have more fun. Here is how you can have another account on either Android or iOS device.
Run Two Clash Royale Accounts in One Phone
Switch Account on Android
For Android devices, you need to have a Google ID so that you can add and manage new Clash Royale account on your Android phone. After you get your second Google ID, please follow the process below.
Go to "Settings" > "Accounts" > "Add Account" > "Google" and then enter the new Google ID you created.
Open Clash of Royale and proceed with "Settings" and tap the "Connected" button to load the new account.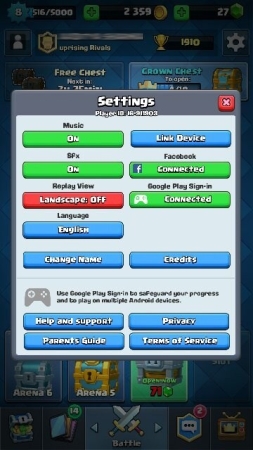 Note that if it shows "Disconnected" under the settings of the game, then it is not connected with your new Google account. You'd better active it as soon as possible or else you might lose it once change to another account. Besides, if you can't switch Clash Royale account, check your Google Play Service version to see whether it is updated. If it happens that Google Play Service is updated and yet you can't load your other account after switching, remove all your Google accounts and just add them again.
Switch Account on iOS
As for iOS fanatics, all you need is just a Game Center account or an Apple ID in order for you to add another account. Before adding your new one, make sure that your original account is already connected with your Game Center ID. You would know that if you go to "Game Center" and you see the Clash Royale tab in there. When it is ready, proceed with the following steps:
Sign out of your current account by going to "Settings" > "Game Center" > Your account > "Sign Out".
Enter the other Apple ID or Game Center account and password to create another Clash Royale account.
Open the game and you are now on your new account.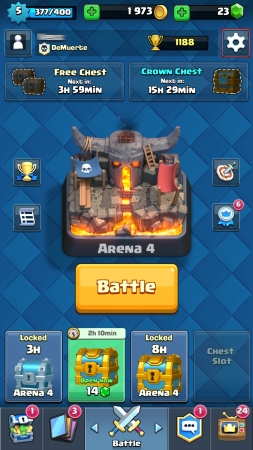 In normal circumstances, the game will ask you to load the other account after switching with the new one. If it doesn't, then you need to restart your device, open the Game Center and turn on Clash Royale from there.
Other Ways to Have Multiple Clash Royale Accounts on Android
Actually, aside from switching accounts continuously, there exist much easier ways to run multiple Clash Royale on one device. All you need to have is some third-party applications just like the ones to be presented below. However, these apps are only for Android users. And they can be used to run multiple Whatsapp on one phone.
1. App Cloner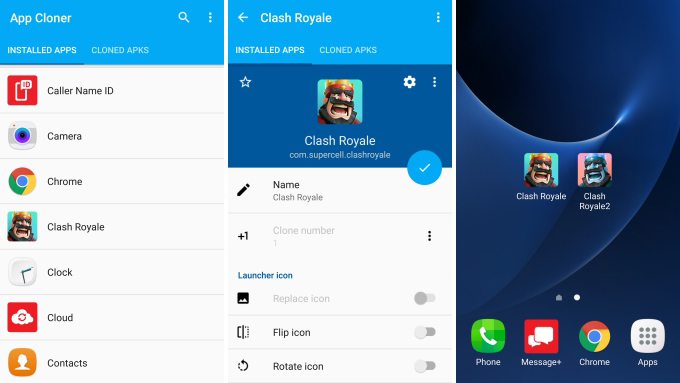 With this app, you don't need to switch between your accounts because it will create another Clash Royale app for you. It allows you to clone this game as many as you like, provided you have enough space left in your device. Moreover, App Cloner will let you set a name and color for each clone app that you make so that you will not get confused. To use it, just simply install it in your Android device, launch it and then choose Clash Royale from the apps list that it will show you. Rename the file and then install it in your device. Once installed, open the clone app and then enter your new account. You may now enjoy playing both your accounts at the same time.
2. Parallel Space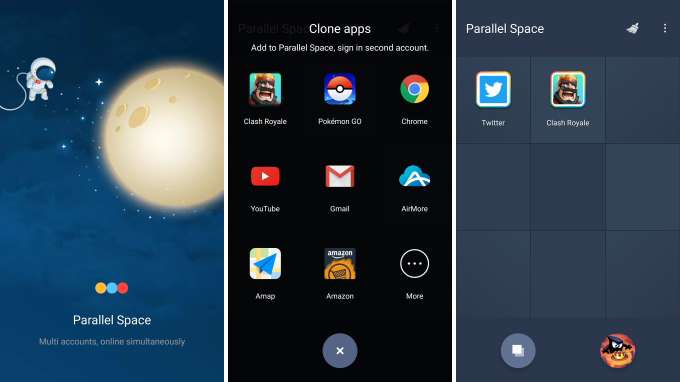 Parallel Space is also an app that can let you have another account for your game. This app is actually being used by many for either business or personal usage. This tool is also very handy. Just install it on your phone and launch it. Next, touch the copy icon at the bottom and select Clash Royale from the apps list that will appear. Open it and log in with your second account. That's all!
That sums up the ways on how you can have 2 Clash Royale accounts on one device. You can enjoy playing this game using your different accounts and you may now easily level up by defeating the opponents created by yourself. Don't forget to save your game for each account before you switch them. Happy playing!