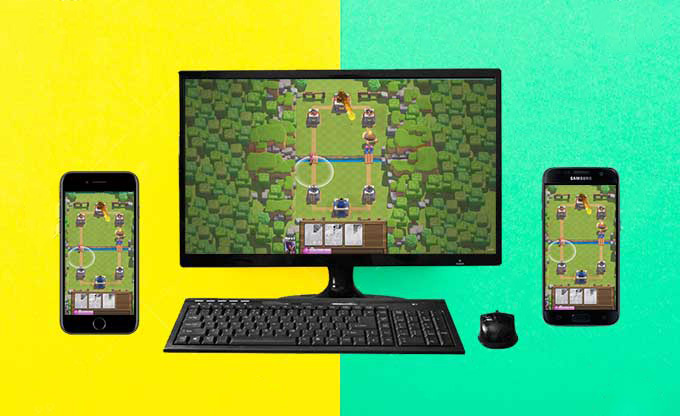 Clash Royale is a mobile game developed by Supercell, which already attracted millions of players around the world in less than one year. Clash Royale can be downloaded and played on Android and iOS devices. However, as the phone screen is relatively small and unclear, for players who try to have better game experience or show the game scenario to others, a tool is needed to display the game on a bigger screen. The following tutorials show you how to play Clash Royale on PC.
Simple Ways to Play Clash Royale on Computer
Control Android phone by ApowerMirror
ApowerMirror can mirror and control Android phone on Windows PC and Mac. Connecting the phone and computer by wire or Wi-Fi, it can show all the details of phone screen including games, videos, photos on the computer in real time. What's more, by clicking the mouse and typing keyboard on the computer, you can easily control the phone and type in messages. Please follow the steps below and learn how to play Clash Royale on PC.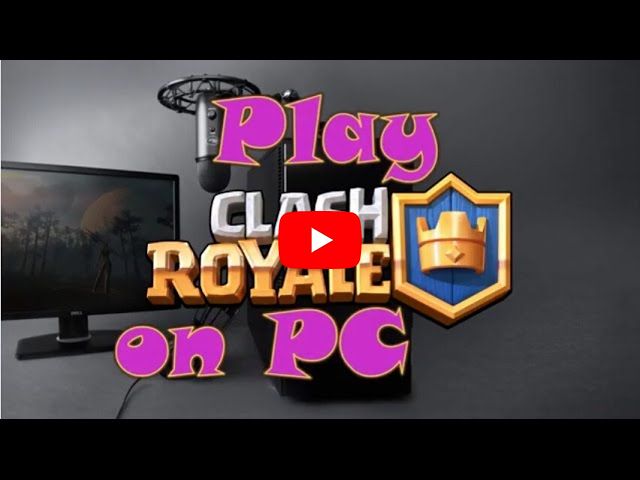 For the first time you use, follow the steps below to activate control function:
Download and install the software to phone and computer.Download
Open the application, go to "Options" and click "General settings" and "Capturing settings" to preset Display quality, Audio input, etc.
Enable USB debugging on your phone and then connect your phone and computer by USB cable.
After connection, you can use mouse to play Clash Royale on the computer freely.
Click "Disconnect" to quit mirroring
As you already activated the control function with USB, if you don't restart the phone or clean relevant data on the phone, it's also available to manipulate the phone from the computer via Wi-Fi.
Open the ApowerMirror app on your Android.
Tap "WiFi Connection" > "M" button, and tap "Apowersoft" to connect.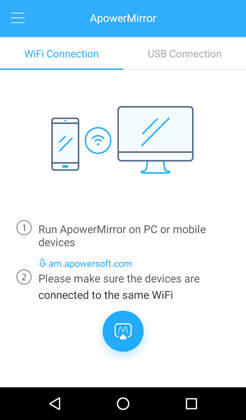 Tips:
While connected, you can record Clash Royale and take screenshots on PC. The videos and photos will be stored on your computer.
ApowerMirror can also stream iOS device to Windows PC and Mac. To achieve it, open ApowerMirror on a computer, and then use AirPlay on iOS device to find and connect your computer.
Play Clash Royale by simulator
As the iOS is less open than Android, it's hard to control iOS directly from the computer. The best way is to install a simulator. The iPadian is a tool to simulate iOS device, which enables installation and manipulation of iOS Apps on Windows PC and Mac. The following steps show you how to play Clash Royale on the computer by using this app.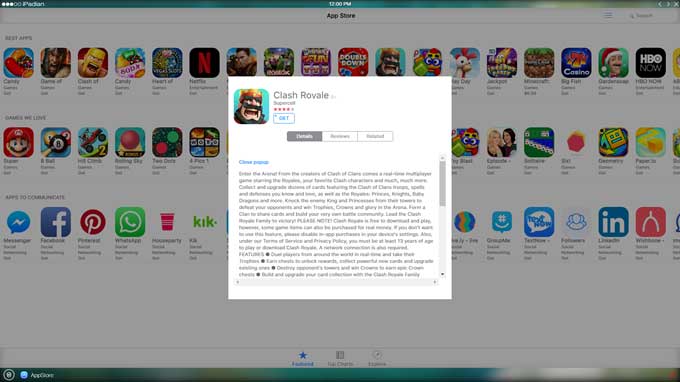 Download and install iPadian on your computer.
Search and install Clash Royale from APP Store.
On the main interface, you can open and play it.
Tips: Except for playing games, the iPadian simulator can also run other iOS Apps, it has similar functions with an iOS device, you can use it to surf internet, send emails, visit Facebook, etc.
Conclusion
Whether you are using Android or iOS, you can find the right method to play Clash Royale on your computer. It's worth mentioning that the app data won't be synced to the iOS when using the simulator. It is not a worry for Android users, though. Now, enjoy your battle in Clash Royale!