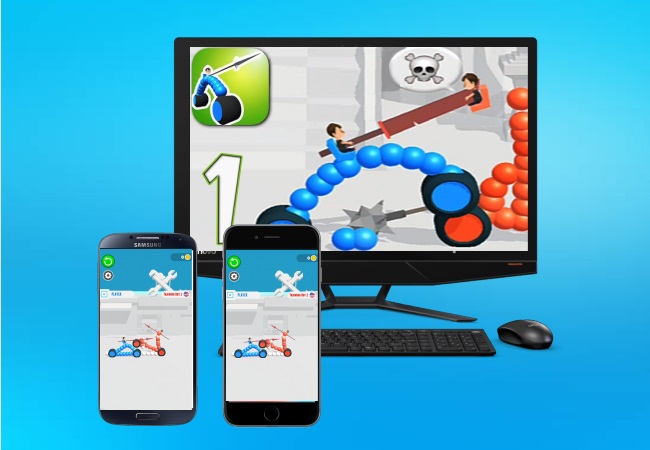 Draw Joust is an interesting and fun strategy game that allows a player to draw a war vehicle to fight its opponent. It also offers interesting and cool gameplay that anyone enjoys. This mobile game will surely be more exciting if you could play it on a bigger screen. Hence, we introduced a good way on how to play Draw Joust on PC and provided some tips for playing the game.
Play Draw Joust on Computer
ApowerMirror
ApowerMirror is a reliable tool that you can use anytime to play mobile games on PC. Not only it allows you to mirror your screen, but it also allows you to play your favorite games like Draw Joust on PC. Moreover, it's one of the most accessible apps as it is available on various platforms like Android, iOS, Mac, and Windows. Furthermore, its latest update made it more straightforward and easy to use. To play Draw Joust on PC, here are the steps you should follow. Before we get to start, please download ApowerMirror on your PC and mobile phone.
For Android
You can play Draw Joust on a bigger screen from your phone to PC by following the steps below.
Open ApowerMirror on your phone and PC, and then connect your phone and PC by using a USB cable. To proceed with the connection, enable your phone's USB debugging.

Thereafter, set your game keys by clicking the keyboard icon on the app's main interface on your computer.

Start to play Draw Joust on computer wirelessly after activating the game keyboard through USB cable. To do that, tap the Mirror button on your phone screen then select your PC's name. After that, tap Start Now to start mirroring.
For iOS
If you are using an iOS device, here are the steps for you.
Connect your iOS device and PC to the same WiFi network.
Launch the app on both devices. On your iOS device, tap the blue Mirror button, and select your PC's name on your phone's screen.
Next, go to the Control Center, choose Screen Mirroring and select your PC's name.

Then your iOS device will be mirrored to your PC. There is no need to download Draw Joust on PC, just open the game's app and you may start playing it on your PC.
Note: The latest version of ApowerMirror allows users to connect their iPhone or iPad to PC via USB cable.
Extra tip for playing Draw Joust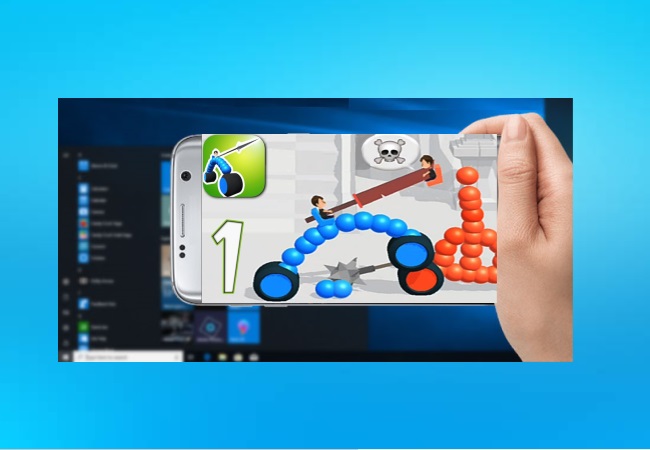 We also added some tips and tricks on how to play Draw Joust such as well as solutions and a walkthrough of the game. Here are as follows.
When playing Draw Joust, you need to choose the right weapons based on opponent's shapes.
You are allowed to use hammers, spears, and swords as a weapon in the game.
Watching ads can help you progress through the game.
In addition to that, do your best to make a war vehicle by using the ink, small balls, and tires as they will be used to fight with your opponents.
Conclusion
ApowerMirror is a perfect tool for you to play Draw Joust on computer. Using this tool, you can mirror your phone screen to your computer and enjoy the game from PC, and Android users are also allowed to control and play the game direct from PC. On top of that, you can also use it for streaming videos or movies from your phone to a computer or TV.