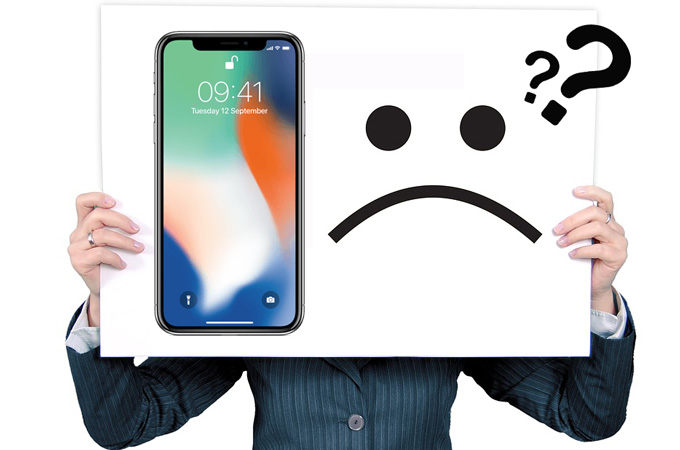 The most expensive smartphone ever, iPhone X, was released on the market on November 3, 2017. It comes with 5.8 inches edge to edge OLED screen, all glass body, water and dust resistant case, facial recognition, 3d camera, wireless charging function, faster A11 processor, and many more useful features. However, except these newly exciting features, iPhone X also has some unexpected problems. Below are the most common iPhone X problems that you might encounter while using this device.
Common iPhone X Problems
1. Activation Failure
A number of iPhone X users have reported that a process failure when it comes to the activation of their new iPhone X. Most of the reports came from AT&T and Verizon customers. There are reports regarding this on Reddit and Twitter. After some investigation, it appears that this is because of the congestion and number of users. If you experience this problem, try to reboot your iPhone X and then activate it again. There is no other solution to fix the iPhone X activation failures. But luckily, this issue only happened in the first few days after the phone was released and now is resolved, so there is a low chance that you will encounter it.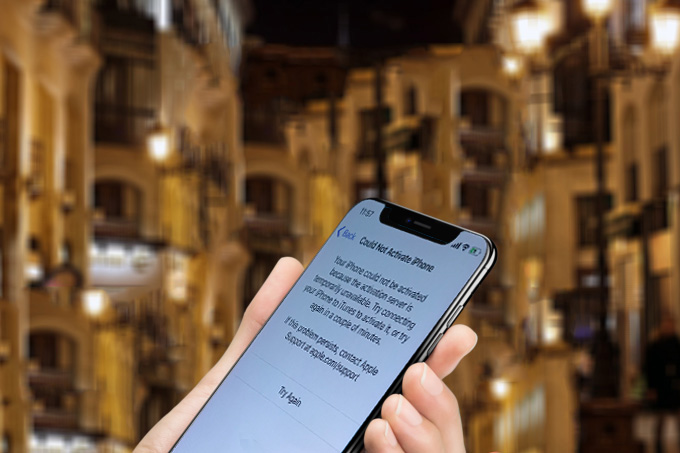 2. Green Line
Another issue happens to some American, Canadian, Polish and Australian iPhone users is that a green line appeared on the side of the device's screen. It is shown on the left or right side of the device's screen vertically. Even restarting the mobile cannot solve the issue. Luckily, Apple is aware of this problem, and will replace the devices for users who are currently experiencing this problem without asking for any extra fee. So if you have such issue, report it to Apple immediately and ask for a replacement.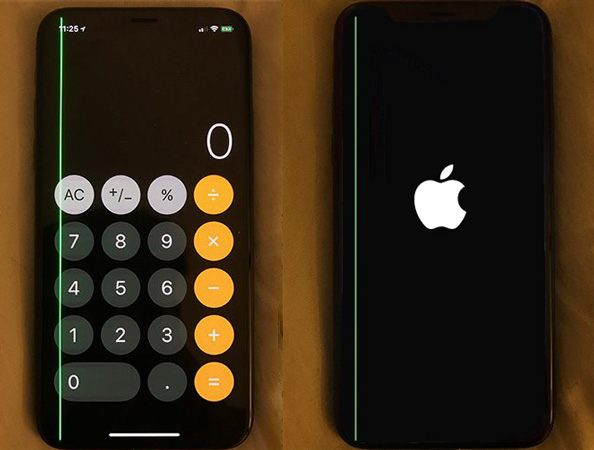 3. Unresponsive Screen
Actually it is not the first time that we heard we heard that iPhone doesn't respond in the cold weather. Now Apple again confirmed this iPhone X screen problem that the phone becomes unresponsive for a few seconds when it experiences a rapid temperature drop. If your iPhone X encounters such situation, don't worry, here are three ways how you can find a solution for you:
Wait for a couple seconds and the screen will become completely responsive again.
Also, a number of users tried to lock and unlock the screen of their iPhone then after a moment their iPhone got already fixed.
Update your iOS system to v11.1.2. Apple came out with this new version to help users get rid of this iPhone X screen problem, also it improves battery performance, makes iPhone X works more smoothly and fixes distortion issue that iPhone X has in capturing Live Photos and videos.
4. Screen Burn-in
iPhone X utilizes OLED screen which may also cause another problem that the screen will have slight visual change when you use the phone for a long time. That is screen burn-in. To prevent this, Apple suggests updating your iOS system, turning down the brightness of your phone, turning on "Auto Lock" under the "Display & Brightness" setting, avoiding high contrast image and not displaying static image for a long time. Also, you can disable the white Assistive Touch icon on your iPhone X to lower down the risk of such iPhone X screen problem. If you really need this icon, then do not put the icon always in the same place too long. However in case this problem already occurs, you can try to turn off your phone and restart your device to get rid of it.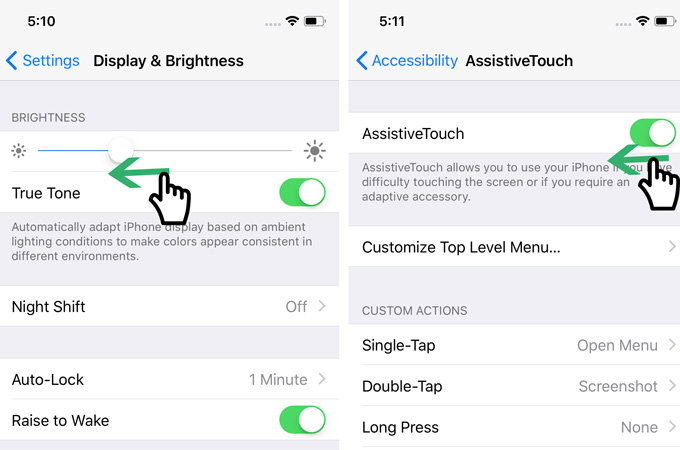 5. Speaker Buzzing
An increasing number of iPhone X users experience buzzing or crackling of the sounds from the device speaker at a maximum volumes, which affects audio playback, ringtones, alarms, music, videos, and phone calls and gives its users a poor audio effects. However, there is no available solution for this iPhone speaker problem. Even though Apple replaced a few phones for their customers, but the issue still exists.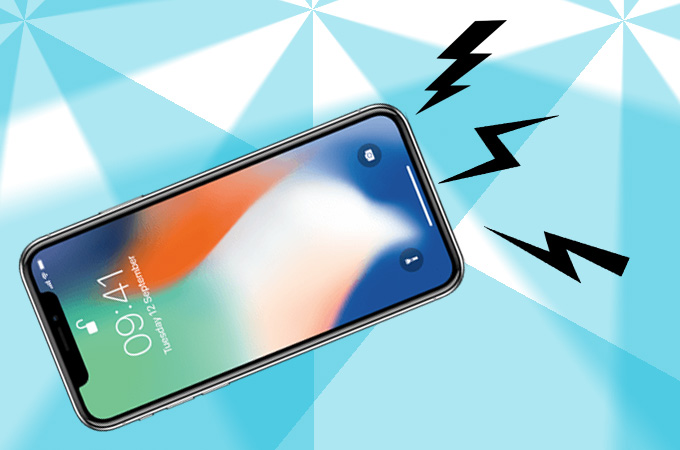 Other Problems
Aside from the issues stated above, there are other problems that some iPhone X owners encountered, one of which is hacking the face ID. Several stories appeared that people can trick the Face ID to unlock iPhone X. Also, twin brothers or twin sisters may as well easily open each other's device via the Face ID function. Or as another additional problem, some iPhone X users experienced the iPhone X paint peeling issue, where it is reported that such problem often happens on the Space Gray version of the iPhone X.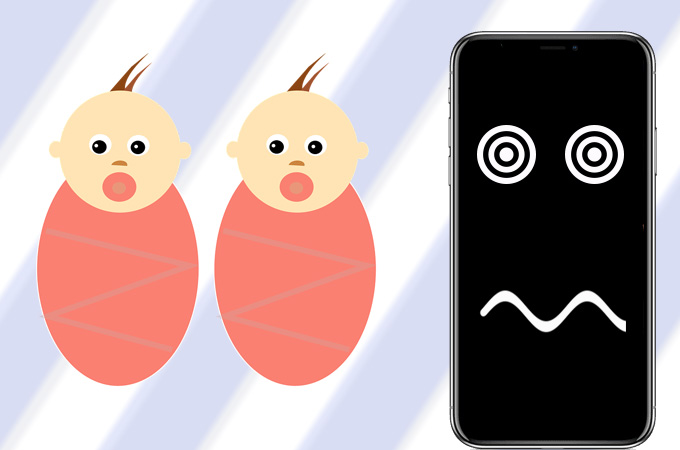 As shown above, there are number of issues that you may experience while you are using your iPhone X. If you haven't bought the phone yet, you need to think twice before buying this device. Besides, we all know that iPhone X is not budget friendly.