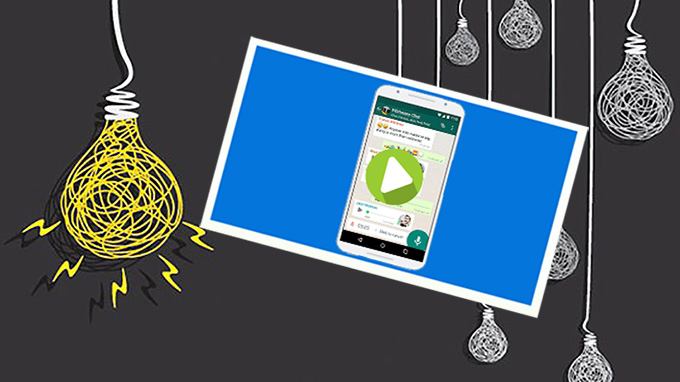 We have to admit the fact that there are tons of apps in the application store. App developers try their best to make awesome apps to compete for our preference. However, when the target app is finished, developers may concern about the way to illustrate "How to use this app" so that their product can attract users. To be distinct and direct, a video guide will be a perfect solution. Therefore, this article below will display the exact steps about how to make an app demo video. By the way, because of the closed iOS system, it's suggested that these methods are applied to Android devices.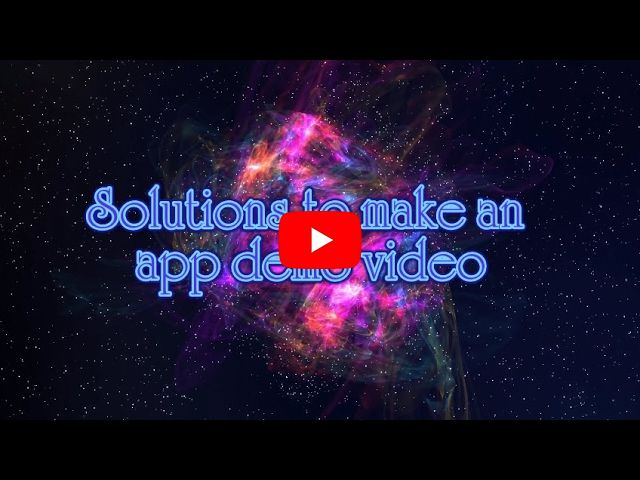 How to create an app demo video by yourself
Step one: transfer the APK file from computer to Android
After your developing an app on PC, the first task is to transfer the APK file from PC to your Android device. Many developers may insert a USB cable and manually drag the file to the appointed area. The truth is that this way is out of date. Instead, you can wirelessly transfer files between phone and PC in a secure way.
Visit web.airmore.com. Use your device to scan the QR code. Or you can simply click the device name in Radar. Be sure both devices are connected to the same network.
Choose "Apps" and hit "Install". Select the file and accomplish the transfer.
Return to your phone and locate the file. Open it and begin the testing.
Step two: make an app demo video
Situation one: record the process on PC
In this case, a fresh and convenient way is available for users. You need an assistant ApowerMirror which can mirror phone screen to the computer and also allow users to control Android from PC. Meantime, you can take advantage of PC's big screen, keyboard, and mouse. Furthermore, you can directly record phone screen (Ctrl+R) at any time you want. The video will be saved to a local folder which can be adjusted if you want.
Download the software on PC. Then open it.Download
Connect Android to PC via USB cable. Allow the installation on the phone if a window is displayed on phone. Once successfully downloaded, ApowerMirror will be automatically activated. Select "Don't show again" and hit "START NOW" when a window pops up.
Now you can fully control Android from PC. Find the app and test it. When you are ready to record, just click the record button or simply press Ctrl+R on the keyboard.
After recording, click the recording button to stop. The file folder will be opened automatically when recording finishes.
As long as "Control from PC" mode is enabled, you are able to control your Android from PC via WiFi connection. Hit "MIRROR" and choose your computer name including Apowersoft.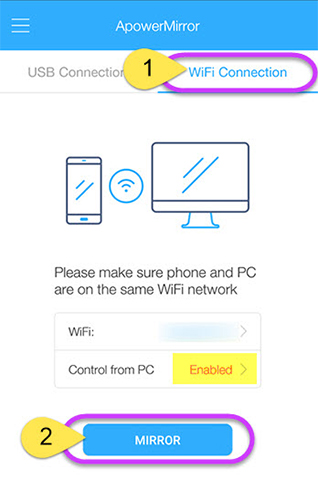 Situation two: record the demo video on Android
If you prefer to make an app demo video on phone directly, it's feasible as long as there is recording software on your Android device.
The overlay icon will be exhibited on the right. If not, slip right or tap the icon on the left upper corner. Tap "Settings" and switch "Overlay icon" on. Once prepared, tap the overlay icon and hit the record button.
When accomplished, tap the icon to stop. The video file folder will turn up if you set the function ahead.
It's convenient and simple to record an app demo video on phone. However, you may find it troublesome to process the video on phone. What's more, videos are relatively larger than other files and will take up much space on phone. But if you prefer to record videos on phone, then return to the "Step one" and transfer the video to PC for further operation.
Step three: add effects
Maybe you are not satisfied enough to just make an app demo video but also want to make it more cool. So when finishing the video, you can use a program like ApowerEdit for further operation, such as editing, adding effects and so on.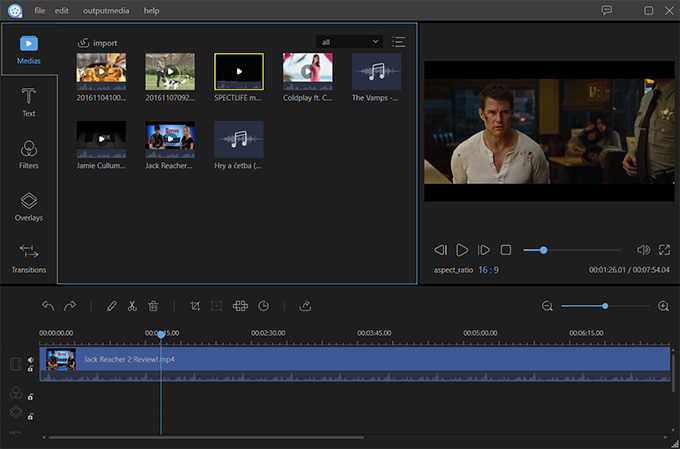 This application provides users as many functions as possible such as cutting, trimming, rotating, merging, mixing video clips, etc. After editing, users can simply save the video files to the local folder.
Conclusion
Users may find it simple and efficient to make an app demo video by following the steps above. Not difficult to detect, two methods in recording videos have their own benefits. When users create an app demo video on phone, it's easy and time-saving but it also can bring some inconveniences. While using ApowerMirror may require a few more steps, the result turns out to be more efficient. Select the method you like most and begin your journey to produce a wonderful app demo video.