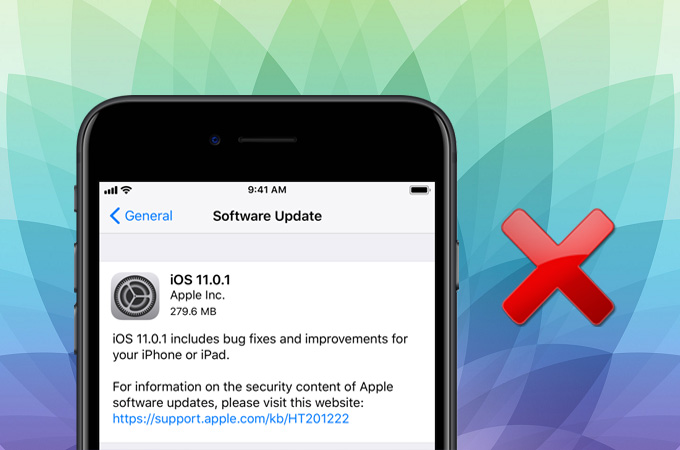 Recently, Apple has released their new system which is the iOS 11. This looks promising, with the integration of modern tech like AR, but there are still many users who prefer the former version of the system. This is because some are afraid that the update will slow down or affect the performance of their devices especially those who own an older iPhone. Meanwhile, some are just weighing the pros and cons of the latest system before giving it a try. Even though this is the case, the constant notification on your device can get annoying as you only have the options to "Update Now" or "Remind Later". So, to disable iOS 11 notification, scroll down for the complete details.
Detailed Guide on How to Disable iOS 11 Update Notification
Turn off automatic updates
Since your iOS devices have the feature "Automatic Update", you can have the updates on your iPhone/iPad without your knowledge. For this matter, there's no easy way out as the updates will be downloaded even when you don't press any button. Fortunately, there's a solution that will allow you to disable this feature and help you stop receiving reminders again. Follow the instructions below to know how.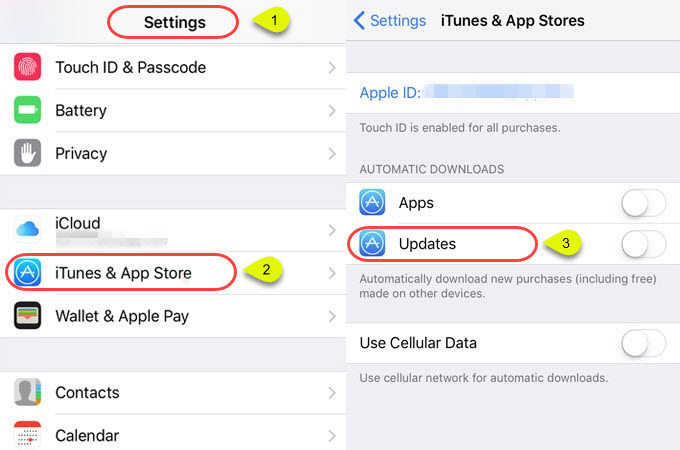 Go to "Settings" and then select "iTunes & App Stores".
From here, turn off "Automatic Downloads".
This is the easiest and most basic way to stop iOS 11 update reminders on your devices. However, to make sure that your iPhone/iPad stops from popping up alerts, move on to the next way.
Delete the downloaded iOS 11 Update
Turning off the Automatic Updates doesn't mean that the downloaded update is removed on your iOS devices. Hence, it is still a must to delete the file, so you can avoid accidentally updating your iPhone/iPad. Here's how to do this: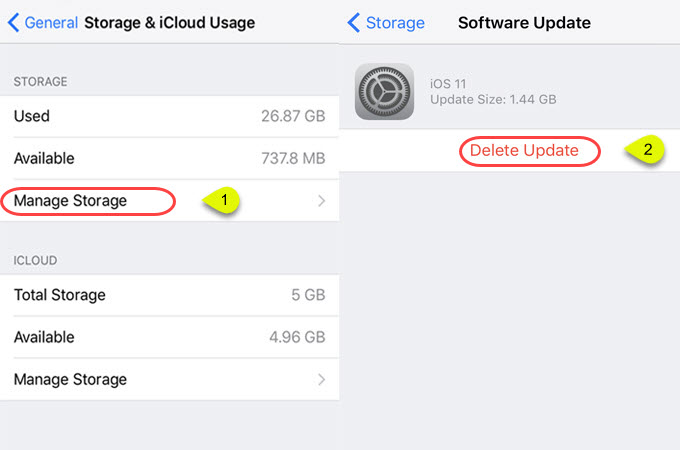 First, go to "Settings" and then click on "General" > "Storage & iCloud Storage".
Select "Manage Storage" under the "Storage" option.
Locate your iOS update, the one with the word iOS and a number beside it.
Click on "Delete Update" and confirm the operation by clicking on delete update again.
Alternative way to stop iOS 11 update reminders
Another feasible way to turn off iOS 11 update notification is by installing tv OS configuration profile on your device. This extension is approved by Apple. You can rely on it when you want to get rid of the recurring prompt. The process is very easy, but it might take a while to complete. Anyway, proceed to the next part for the guide.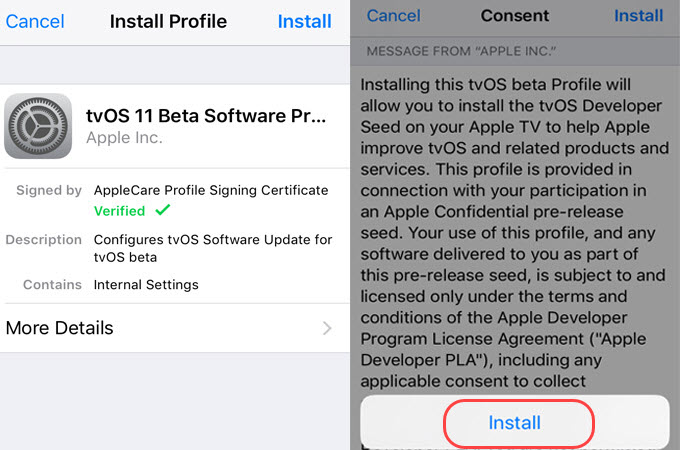 Launch Safari browser on your device then go to this link: hikay.github.io/app/NOOTA.mobileconfig.
Upon entering, you will be prompted with a profile that you need to install. Complete the set-up process and make sure that it is trusted and verified.
Reboot your device by simultaneously pressing the power and home button.
Finally, check whether updates are not recognized by your iPhone/iPad. Simply go to "Settings", then "General". On the "Software Update", there must be no more update even when you run an outdated OS.
Don't worry about this because it is still reversible. In case you want to upgrade your iOS, just erase the profile you installed then reboot your phone. Check out the "Software Update" and you should see the download and install button.
Conclusion
These three methods work perfectly in eliminating bothersome notifications appearing on your iPhone and iPad. If you're going to ask what the most effective way is, then the answer varies because situation differs from users to users. Hence, only you can select the suitable method among these. Well, you can just hit the Update and Install button if you don't want to perform the above operations. We don't know, probably, the iOS 11 will make you enjoy and appreciate your iPhone and iPad more than ever.