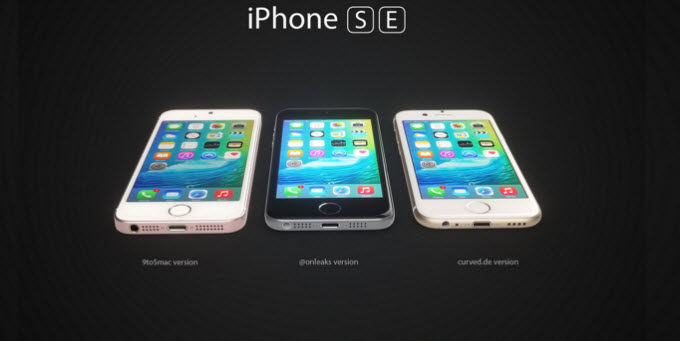 Nowadays, smartphones are becoming better in terms of hardware specs and bigger screen sizes. Started by Samsung a few years ago, Apple then deliberately said that they will never release a bigger version of iPhone. However, as time goes by, things have clearly changed including Apple's 2015 flagship smartphone dubbed as the iPhone 6S Plus. The iPhone 6S Plus has all the mouthwatering specifications that people would expect, but with one major exception, the screen size is bigger at 5.5 inches. And with all smartphones looking like phablets in terms of screen size, Apple yet again wants to make a distinction with the rumored release of the so-called iPhone SE. According to latest reports and leaked sources, SE stands for "Special Edition" and it will be the enhanced version of Apple's previous flagship smartphone, the iPhone 5s.
It will look very similar to the iPhone 5s but with revamped internals such as powerful processor, upgraded camera, NFC, Apple Pay, fitness tracker and more. It has yet to be officially named by Apple but the media already labeled it as the iPhone SE, iPhone 5se and iPhone 6c. Among them, the most possibility is that it will be called iPhone SE. If rumors are true, then this will be the first iPhone upgrade without a number in its name. Now, let's see what's special about this iPhone.
Latest Information About the iPhone SE
Design and Materials
All rumors suggest that the iPhone 5se will share the same materials as the iPhone 5s. It would be made from aluminum, and dimensions are said to be identical at 123.8mm tall, 58.6mm wide, and 7.6mm thick. Though, the display of the newest iPhone will have a front glass panel that curves slightly on its edges. It is tapered just like the iPhone 6 but not as dramatic and pronounced. Imagine this way, it will be an iPhone 6 equipped with a smaller screen size of just 4 inches.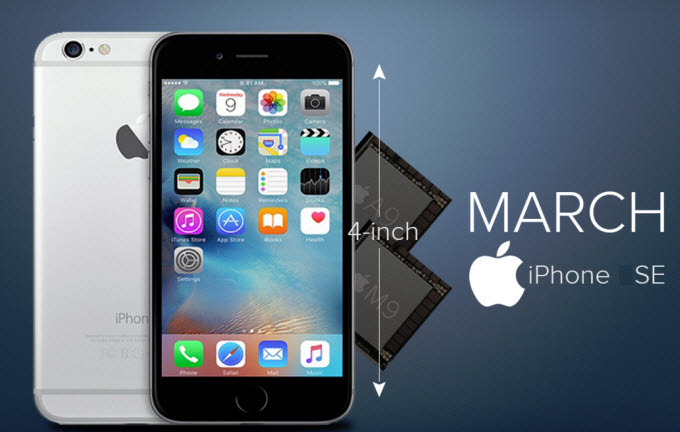 Processor and RAM
This iPhone will perform just like Apple's large screen handsets but it will not include all features of a flagship device. The rumored iPhone is said to have the newest processor A9 which will definitely offer greater performance comparing with iPhone 5s which is using A7. Apart from it, this latest handset from Apple has a built-in M9 motion compressor which is the main element responsible for "Hey Siri" feature. Moreover, it can track fitness activities such as walking and running.
When it comes to RAM, reports are pointing out that the device might be shipped with 2GB of RAM but others are speculating that it would only be just 1GB.
Camera and Other Features
Also, there are speculations that the iPhone SE will use the 12-megapixel camera seen on the iPhone 6s. Along with improved shooting abilities, this camera features better noise reduction and enhanced autofocus speed. Additionally, it supports 63-megapixel panoramas with 4K video recording at 30 frames per second.
However, since the so-called iPhone 6c, as someone calls it, will unlikely add 3D touch support, the live photo feature seen on the iPhone 6s is far from being present on the device. Other features of the rumored iPhone include Bluetooth 4.2, 802.11ac WiFi, barometer, VoLTE support, Touch ID, NFC and Apple Pay.
Pricing and Colors
Since Apple is planning to market the iPhone SE as an affordable, smaller version of iPhone, expected pricing will be around $400 to $500. The 4-inch iPhone may be available in the same colors as with iPhone 5s. Users can expect it to be released in Silver, Gold, Space Gray and Rose Gold options.
Storage Issues – Possible Solution
Although it's not yet final, one major issue that many users are pointing out is iPhone SE's lack of storage option. To differentiate this affordable phone from other premium models, Apple is supposed to provide the storage options of 16 GB and 64 GB only. And since the iPhone doesn't support external memory cards, storing your data can be a huge problem.
If this rumor turns out to be true, using phone management applications such as AirMore will definitely come handy. This professional mobile device management app comes fully compatible with Android and all versions of iOS. You can use it to wirelessly transfer data from iPhone to Mac or PC, including photos, music, videos, documents and more, which is very useful in releasing iPhone's phone memory.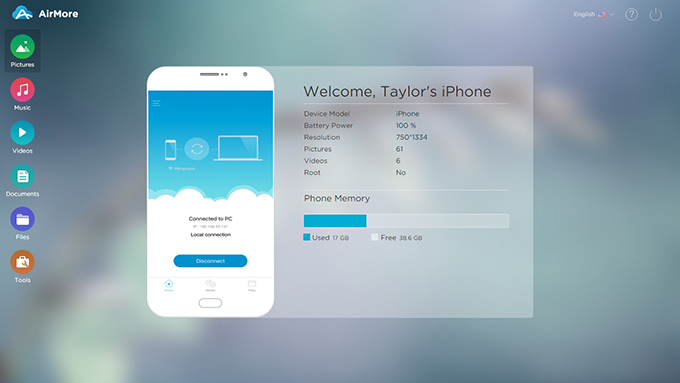 Final thoughts…
Until March 21, (originally March 15 but Apple pushed it back), everything above can be tagged as speculations and rumors. But with the release date of the iPhone SE nearing, these assumptions might actually become true. Tired of holding a humungous iPhone, the 4-inch iPhone might be the answer.