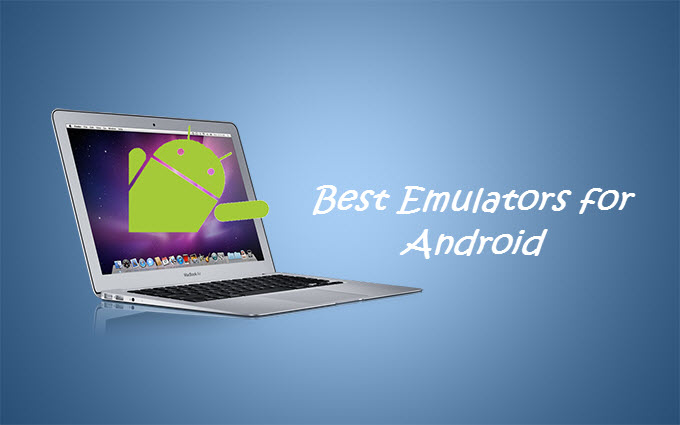 Android emulators are essential if we want to run Android games and apps on Windows and Mac. For game players, a large screen can bring more comfort and enjoyment that can only be achieved by using emulators. For an app developer, it's necessary to test the app on different devices before releasing it. In order to do so, developers often turn to these programs. Due to the popular demand, an increasing number of emulator programs appearing on the Internet today, many users find it hard to choose one that suits them best. In this article, we will introduce you 5 best emulators to help you make a decision.
Top 5 Emulators for Android You can Use
Below we made a list for the best Android emulators.
1. BlueStacks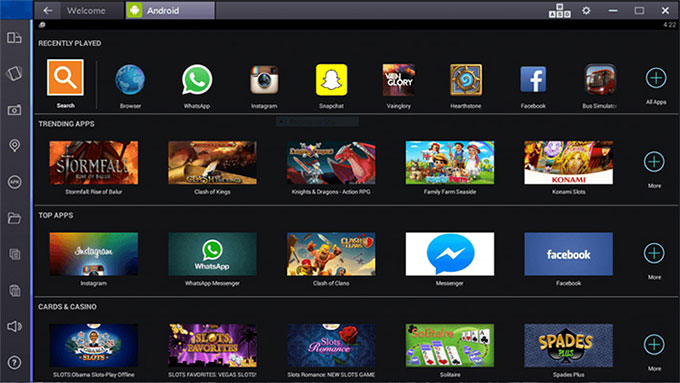 With over 100 million users, BlueStacks is one of the most popular emulators for Android. This app is widely compatible with most Android devices and is available for both Mac and Windows operating systems. With BlueStacks, you could enjoy services including developer test support, camera incorporation, the capability of using apps by employing mouse and keyboard. However, it only works well on the condition that the computer can provide 4GB free space, 2G RAM or more and an updated Graphic Driver. There is a free version and a premium subscription for $2 permonth.
2. Genymotion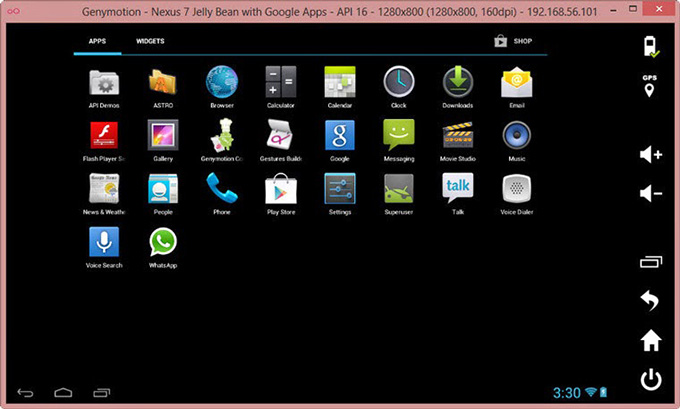 This emulator is perfect for app developers who wish to test their apps or games on different devices without owning or buying these devices. This tool is considered one of the top Android emulators and the best BlueStacks alternative. What makes it different from BlueStacks is that this app provides more mobile features, such as battery charge, call and text interruption simulation, gesture and multi-touch integration, simulation of GPS position, 4G/Edge and WiFi. It is available for Windows, Linux, and Mac operating systems. It requires an AMD-V or VT-x capable CPU, at least 2GB RAM, disk space of at least 400MB and OpenGL 2.0. This emulator has a free version and also a paid one with more features.
3. Andyroid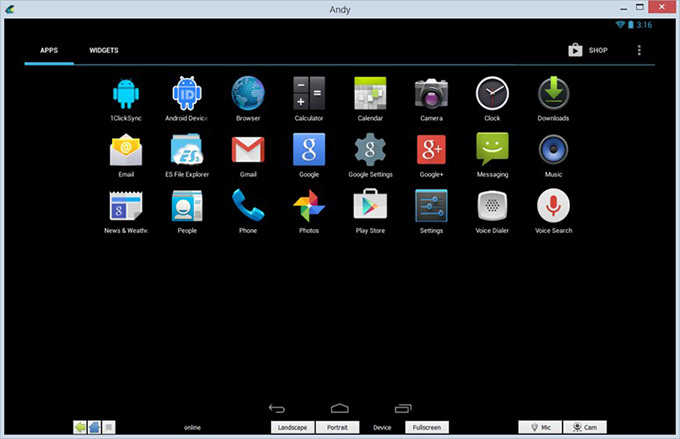 Andyroid is gaining more and more popularity. Gamers are fond of it as an Android phone can serve as a controller. This emulator allows you to experience testings for launchers, games, apps and many more. You may install the root access in case you need it. This app also supports OpenGL. It is free of charge and offers you the same services as many other paid versions.
4. AMIDuOs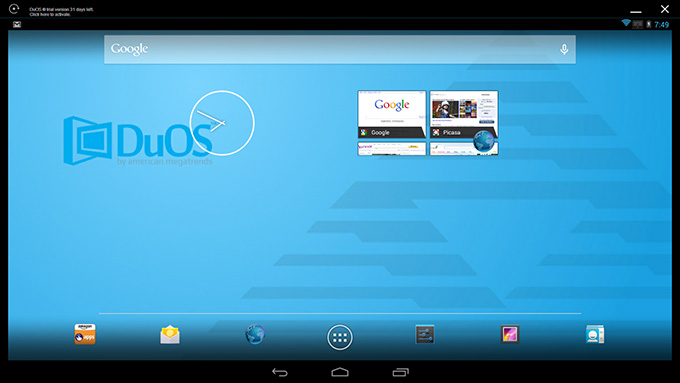 This is an Android emulator comes in two different versions – Jelly Bean and Lollipop. The first version being available at a one time charge of $10 and the second of $25 one-time charge. It is a productivity-based program and therefore especially useful for office and homework. This program games very well and app developers can use its basic testing function.
5. YouWave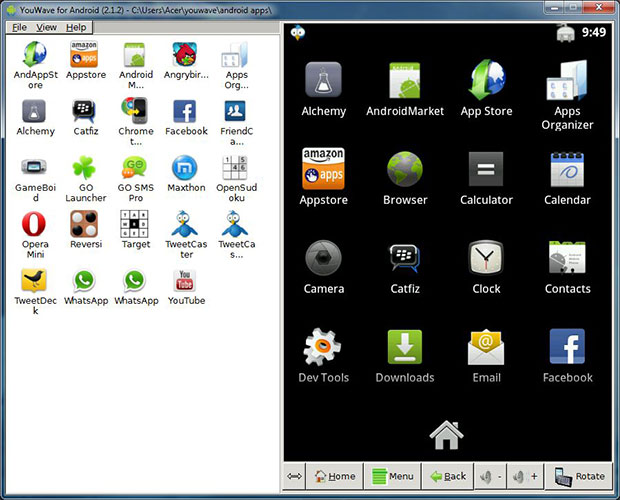 This is one of the older simulators for Android, but was updated mid-2016 in order to catch up with the other competitors. A free version is available for Ice Cream Sandwich and a paid version for Lollipop. However, the paid version does not have any other special features.
Conclusion
These are our 5 best Android emulators, all of which are very helpful to users and can run Android Apps on desktop with ease. One of the negative factors about these programs is that they all occupy a large amount of space. Therefore, another good alternative called ApowerMirror is recommended. This application can mirror Android screen to your PC and enable users to take full control of their phone via their PC. Unlike others, this program will not take up a lot of space. With the different options available, there will be a suitable application for your needs.