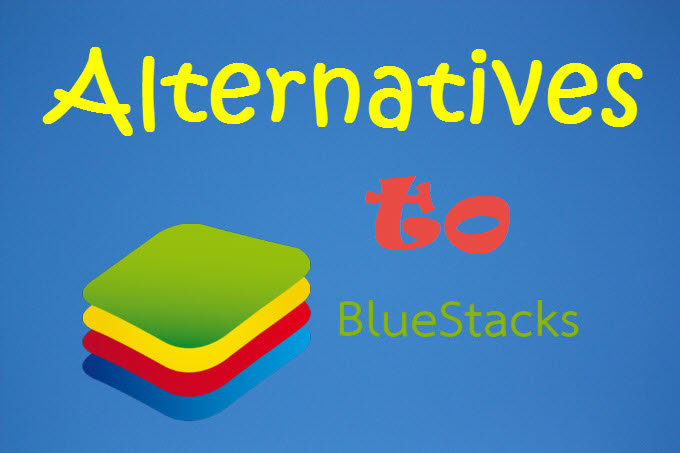 One of the most renowned emulators in the market is BlueStacks. It is famous for its ability to run Android apps and games on PC. However, many people are still finding alternatives to BlueStacks. For what reasons?
First, even if it's understandable that the emulators often run slowly, the speed of this app is slower as compared to other similar applications. Second, the app slows down the computer's running speed. Because it occupies much space, you may notice that your computer is sluggish as well. With these, here are three apps like BlueStacks that you will surely love.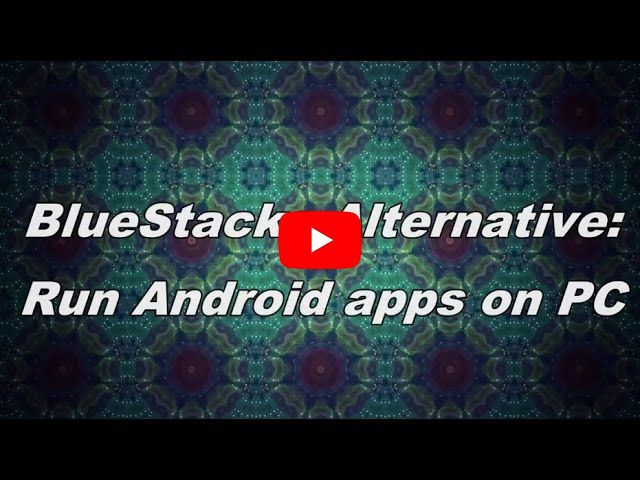 Alternatives to BlueStacks
ApowerMirror: The best BlueStacks alternative
ApowerMirror is basically a screen mirroring application that runs on Windows/Mac and available on Android with 5.0 version and up. The app enables you to display your Android on your PC and control Android from PC. With the help of this tool, you can stream videos, music, photos, and even games. What's more, it's possible to send and receive messages, surf the Internet, play games with keyboard and mouse.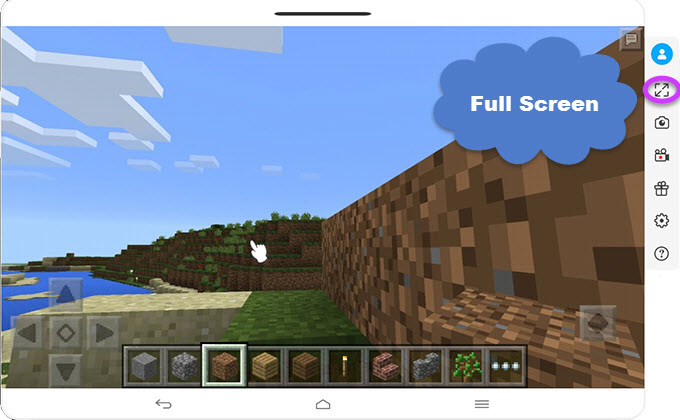 It won't slow down your computer for it only occupies small space on your RAM. Another advantage of this app is its screenshot and screen recorder functions. With these, you will be able to record your screen performance with high quality and share it with other people. Users don't need professional knowledge so it is easy to handle for the newbies:
Download ApowerMirror on your PC.Download
Connect your Android using USB cable. Enable USB debugging on your phone and tap "Accept" when a window prompts. The app will be automatically installed on your Android.
Once successfully connected, you can now view your Android on your computer.
You can also connect devices via the same WiFi. Open the app on your Android and choose "WiFi Connection" then click "M" button. Choose the PC name with Apowersoft on Android.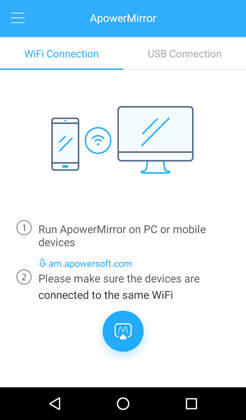 GenyMotion: Emulator for Windows, Mac & Ubuntu
Another BlueStacks alternative is GenyMotion. This app is available for both Windows and Mac but it becomes popularly well-known because of its compatibility with Linux. This allows you to run a virtual Android device on your PC. You may download and install games, configure settings, and do other activities you normally do with your Android. Because it emulates a variety of devices (i.e. HTC, Nexus, Samsung), developers commonly use this emulator to run a compatibility test for their newly developed programs.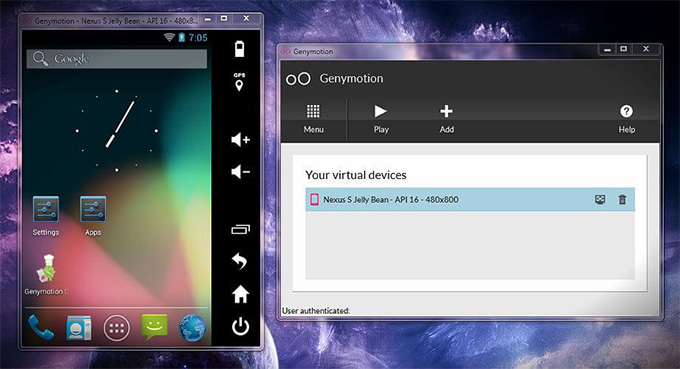 Other than that, it has a capturing function that allows one to take the screenshots, then to share it right away. You may also use your computer's camera as the alternative to a real Android camera. Furthermore, you may set the battery percentage of your device. Setting up is quite simple but it may take some time.
You need to access their website and create an account.
Download the installer and install the program on your computer. Once done, run the program and link your GenyMotion account and choose your devices.
However, some apps are not available for use. The annual subscription for the paid version of the app is costly.
Andy Android Emulator: Run Android apps on your Windows, Mac, & Ubuntu
The third app is a free app called Andy Android Emulator or Andyroid, which is compatible with Windows and Mac. Compared to other similar apps, this powerful emulator presents more traditional Android experience.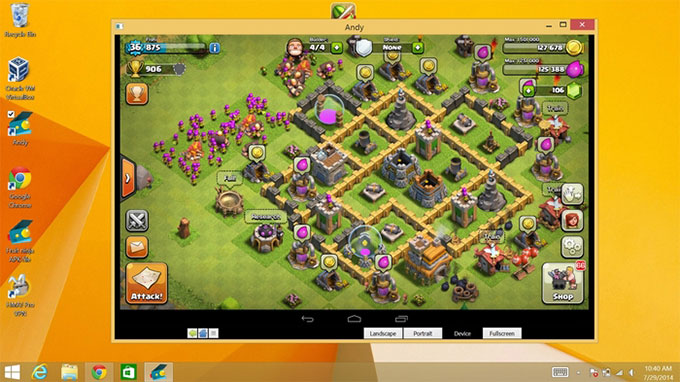 You are able to receive a real-time notification, send and receive messages, transfer files between your device and computer, customize your wallpapers and themes, and other mobile activities. You can also use your real Android to remotely control the virtual device. There are more apps that can be downloaded and run in the newest version.
Visit their website and download the program. Launch the program.
Once started, set up your devices and you're now prepared to go.
Although this seems to be one of the best alternatives to BlueStacks, you might find difficulty in setting up your devices. Also, you may encounter glitches while using the app.
Conclusion
These are the three apps recommended as top BlueStacks alternatives. If you are looking for a more practical app, ApowerMirror is the best one for you. Aside from its ability to stream media files and games, it has additional functions which are useful. And if you are a developer, however, GenyMotion is advisable to use. Lastly, if you're an avid fan of a well-rounded emulator, Andyroid should be your choice.