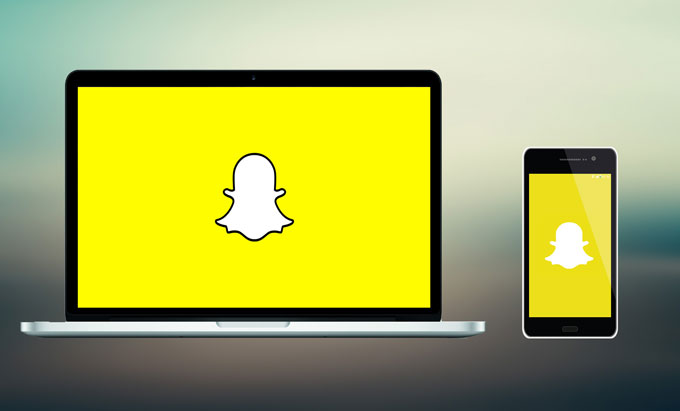 A popular image messaging and multimedia mobile application Snapchat has recently released a new edition and added a new feature for users to create and share Stories with certain friends for specific events. This is a piece of good news for Snapchat users. Although the research and development for new Snapchat functions never stops, the developers have not yet provided a PC edition of Snapchat. Due to some personal or business reasons, you may want to use Snapchat on PC, but how can you do this? Fortunately, we have ApowerMirror and BlueStacks. These two tools make it easy to use Snapchat on PC.
How to Use Snapchat on Computer
ApowerMirror
When it comes to controlling an Android device from PC, ApowerMirror may come to mind. This feature also helps to use Snapchat on PC. With its stable and optimized performance, ApowerMirror enables you to chat with your friends freely with a keyboard and a mouse, and you can access stories on a larger screen. Let's explore how to use Snapchat on PC with this app.
Step 1: Download ApowerMirror on your computer.
Step 2: Connect your phone to your PC.
Via USB
Go to the "Developer Options", and turn on "USB Debugging" on your Android device.
Connect your phone to PC via USB cable. Choose "Always allow from this computer" and tap "OK" if you are asked to allow USB debugging.
Via WiFi
Connect your phone and computer to the same WiFi network.
Launch ApowerMirror on your computer, and open the app on your phone; tap "MIRROR" in the bottom part of the mobile application. Choose "Apowersoft".
Step 3: Your Android screen will now be displayed on your computer. Utilize the mouse to open the app and use Snapchat on your computer.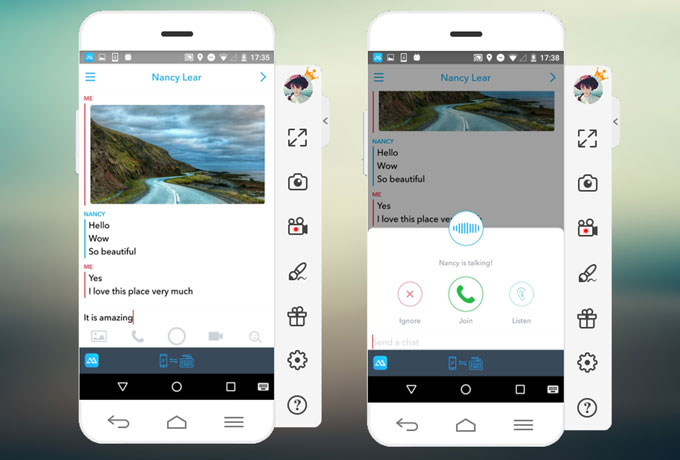 With ApowerMirror, you can chat with your friends, send pictures and share your stories. You can also edit the screen by using the Whiteboard on the right side of the app and take screenshots to save those cherished chats. Additionally, you can make audio and video calls to your friends; and amazingly, ApowerMirror allows you to record those audio and video calls.
BlueStacks Android Emulator
Another feasible tool that enables you to use Snapchat on computer is BlueStacks Android Emulator. It offers an experience as using Snapchat on an Android device even though it is running on your computer. You can use it without a phone by your side, and the functions are the same as the Snapchat mobile app.
Step 1: Download and install BlueStacks on your computer.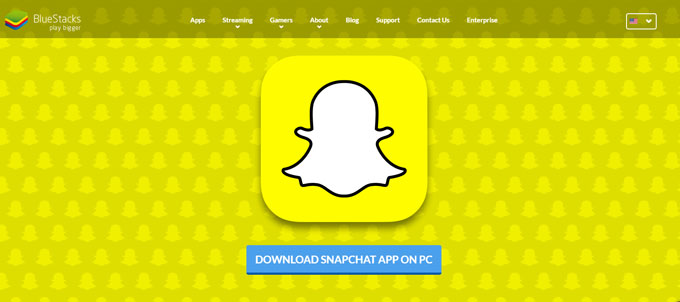 Step 2: Launch the program, configure and log in with your Google account.
Step 3: Go to the Google Play Store on BlueStacks, search "Snapchat", and install it in the program.
Step 4: Log in your Snapchat account, and have fun with it.
By using BlueStacks, you can chat with your friends on a large screen. It's easy to make Snapchat audio and video calls, and you can do it with a click of a mouse. Additionally, BlueStacks allows you to "Enable Key Mapping", which makes it convenient to find certain functions. You can also download and use other Android apps with BlueStacks.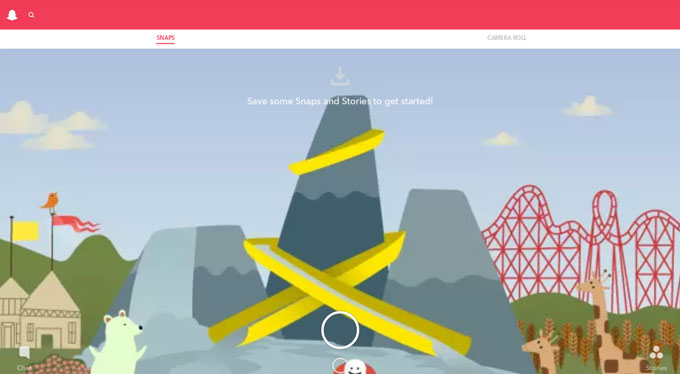 Note: BlueStacks Android Emulator requires a high-performance computer; you may encounter problems from time to time when using a computer with low performance.
Conclusion
For Snapchat users, ApowerMirror and BlueStacks are a godsend, and they make using Snapchat on PC with access to all of its brilliant functions a reality. As a professional screen mirroring application, ApowerMirror works well for using Snapchat on PC. BlueStacks, although a bit complicated, still enables you to access Snapchat on your computer. Which one do you prefer?